Marketing and sales may have changed but one thing remains the same: a great elevator pitch that attracts tourists to your tourist destination. Mastering elevator pitches that attract tourists to your tourist destination seems daunting but it doesn't have to be.
The bottom line: elevator pitches that attract tourists to your destination should be memorable and effective.
Don't know where to start? Here's how to attract tourists to your region.
Three Ways To Create Elevator Pitches That Attract Tourists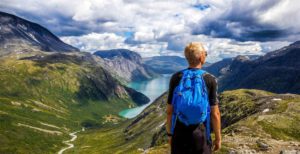 An elevator pitch sparks prospective tourists' interests in the time it takes to ride an elevator (about 20-30 seconds). For something so short, that's quite a tall order. But I'm here to help you create elevator pitches you can deliver with confidence. Here's what you need to know to make your elevator pitch as memorable as your tourist region.
The Must Have:

There is one thing that your elevator pitch absolutely must have: a unique sales proposition (USP). Your USP is the thing that sets your tourist region apart. It's the thing that keeps people - locals and international travellers - coming back in the high season, off-season, and shoulder season.

The Timing:

Elevator pitches aren't just for rides in an elevator. Use an elevator pitch to introduce your company to other tourism businesses and potential clients at

conferences and trade shows

. Use it to tell people what you do for a living - and sell your tourist region at the same time!

The Follow Up:

Your elevator pitch isn't over once your 20 seconds is up. Follow up with potential tourists to make sure your tourist region is at the forefront of their mind the next time they think about travelling. Engage them with a question at the end of your pitch (make sure it's not a 'yes' or 'no' question). This will feel less like a hard sell and more like a conversation about your tourist region. Pass along cards or brochures they can take with them. Even better, keep in touch with them over email so you can

spur them to action

during the busy and off seasons.
Your memorable, well-timed elevator pitches that attract tourists to your tourist region are great but there are more tricks to learn to always improve your elevator pitch expertise.
Learn How To Attract Tourists To Your Tourist Destination Using Elevator Pitches-Free Infographic
With this free infographic, your bookings will only go up. You'll create a pitch that sells your tourist region to potential tourists by learning how to: