Create Content For Your Email Campaign That Converts Leads to Sales
October 16, 2017 | 6 minute read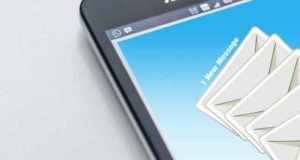 In the world of marketing, you need to create content for your email campaign that turns an interested contact into a customer. Writing the perfect email – the one that turns your words to gold – seems impossible, but it doesn't have to be.
Here Are 7 Tips To Create Content For Your Email Campaign That Works
1. Improve Email Open Rates
The success of your email campaign depends on your open rate. But, you only have a fraction of a second to catch someone's attention as they scan subject lines in their overflowing inbox. Don't worry. You don't have to resort to the "hard sell."
You can immediately boost your open rate with enticing subject lines.
Use personal pronouns: you, your, we, us

Make it time-sensitive: give them a date or deadline (think "TODAY ONLY")

Put it in a list: odd numbered lists are more appealing.
Email subject lines that include the words "thank you" have the highest above-average engagement levels. --- Adestra, 2015
2. Creating Personalized Emails
People want to feel special. They want you to remember them. For this reason, people respond very well to targeted, individual emails. When you run an email marketing campaign, be sure to send a test email first to avoid these business Email Marketing Mistakes.
To make your readers feel appreciated:
Use the person's first name in the salutation

Invite them to share the content by forwarding to friends, family, coworkers

Include content based on their most recent purchase from your company
3. Which Email Platform to Use
Using an email platform will allow you to create brand consistency for your content. You will also build a strong partnership with the platform company. There are several platforms including the very popular Constant Contact and Mail Chimp, which you can use for your Business Email Marketing. Check out what each company offers and decide which is the best fit for your business email marketing goals. You could also go one step further, with Hubspot. It has a free CRM, and the Marketing and Sales options are second to none.
4. What Content to Send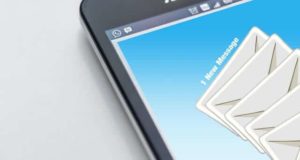 Good content marketing Leads to Sales. To create content for your email campaign, you need to research your target market and create buyer personas. Research what information they need and how they most often search for it. Then provide that information with your email content. For example, sending a weekly email with links to all your blog posts for that week.
The strongest buyer personas are based on insights you gather from your actual readership, through surveys, interviews, and so on, in addition to the market research. --- Hubspot
Keep up to date with industry trends and regularly review your target market research to ensure you keep up with any changes. Check out these further thoughts on the future of email marketing. Read how a great E-newsletter Broke the Sales process.
5. More Ways to Grab Readers' Attention
You'll need to think about more than words when you create content for your email campaign.
Graphics

Photos, videos, slide shows (carousels)

Include smaller items in the body of the email and link to larger items

Optimization for Mobile Devices

Ensure that your content can be read on both desktop and mobile devices

Call to Action

Include one strong

call to action

Make it simple and specific

Give a time limit

Include a

benefit

for acting now
6. Benefits of Email Lists
Email lists that include current and prospective customers have multiple benefits for your business:
Interest and engage prospective customers

Provide quality content to build trust and rapport

Build long-term relationships that nurture prospects along in the buyer's journey

Entice customers who make a purchase with reasons to become repeat customers

Reward loyal customers with special content and offers
Segmented and targeted emails generate 58% of all revenue. (The Direct Marketing Association, 2015)
After a sale, be sure to send a follow-up email that gets readers to react. Try sending a different email to each segment of your target market. Send one newsletter to prospects and another to existing customers. Some content may overlap, but other content will be specific to each group.
7. Keep a Positive Online Reputation - Avoid Sending Spam-like Emails
Ensure your emails are CASL Compliant to avoid sending spam. Don't panic! Learn about this upside of Canada's Anti-Spam Laws. And, there's a good chance your business is already compliant.
Use these Helpful Resources on Canada's Anti-Spam Laws. Stay up to date with Changes to Canada's Anti-Spam Legislation for 2017.
Get More Tips To Create Content For Your Email Campaign
References:
https://blog.hubspot.com/marketing/email-marketing-examples-list
TW Blog Sign-Up
Learn more about how to grow your business and improve your sales team process.