How Persona Development Attracts Quality Leads
July 12, 2018 | 2 minute read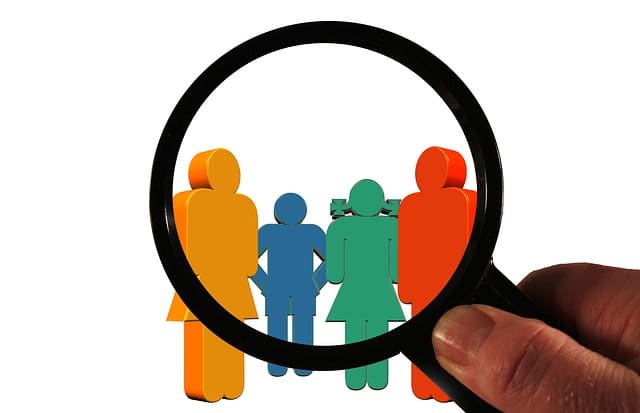 Buyer persona development is an integral part of inbound marketing. By creating buyer personas you will better know who you are selling to, get more qualified leads, and close more deals. Need more information on the basics of inbound marketing? Check out Inbound Marketing Tactics to Get More Customers with Less Work to get started.
What is a Buyer Persona?
A buyer persona is essentially a segment of your target market. It's a semi-fictional representation that you can create from existing customer data and market research that will help you better understand and market to your ideal customers.
How do you begin your persona development? Start with speaking to your sales team. They'll be able to give you information about your best customers. You can then review their information more closely to draft your personas.
Start Your Persona Development

Your buyer persona should include (but are not limited to) the following information:
Demographics (age, gender, income, etc.)

Challenges (for example, too much work to do without enough resources, or a lack of skills in his/her industry)

Motivations & Goals (for example, growth in sales, to inspire his/her employees, to achieve work/life balance)
The persona development goal is to compile as much information as possible when creating your buyer personas. You'll likely find that your ideal customers don't fit into just one. That's ok! You can create as many buyer personas as needed. It's better to have more, specific buyer personas than fewer, more general ones.
How Can Using A Buyer Persona Get You More Quality Leads?
By creating your inbound marketing strategy based on your buyer personas, you'll be better equipped to:
Narrow down your ideal customer and attract the right buyers. Doing this will save you time and money.

Tailor your online content, marketing materials, and sales pitches to help solve their problems. This will set you apart as an expert in your field and build rapport with your customers.

Build online content using keywords they are searching for, which will increase traffic to your site.
Don't think you have the time to create buyer personas? Our inbound marketing specialists would be happy to help! Contact us today to find out more about our inbound marketing and content creation services that can help you save time and money, build rapport with your customers, and increase your website traffic.
How to Find Out If Your Buyer Personas are Finding You Online
Once you've created your buyer personas, how can you be sure they're finding you online? HubSpot has FREE inbound marketing software that not only gives you a persona template but will help you organize, track and nurture your relationships with your buyer personas.
TW Blog Sign-Up
Learn more about how to grow your business and improve your sales team process.