Sell Education & Training Products with a Smart Social Media Strategy
December 04, 2018 | 4 minute read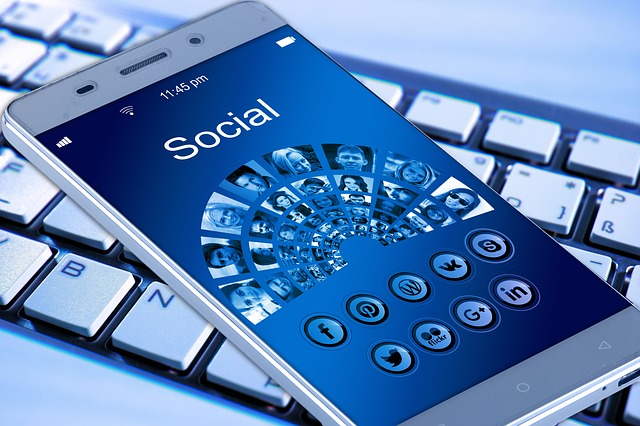 Content creation for social media can often feel like a black hole of time and effort. But with a smart strategy focused on long-term relationship building, social media can quite efficiently reach your training and education software prospects.
The beauty of social media is that it is accessible and you can begin to solve training issues for companies well before they become clients.
Rules of Thumb for Marketing Education and Training Products
Before getting into each platform, it's important to understand how social media marketing works, and how, in the long-term, it can boost sales of your education and training products. It's essential to always write to your ideal customer, called a persona, who may represent a corporate head of HR looking to retrain her workforce Useful content creation goes hand-in-hand with personas, such that your social media post offers up free information and solutions to common corporate training problems. People interested in education and training will begin to follow and like your content because it is genuinely helpful to them and their company
But, simply creating educational content is not enough.
Social media was built for conversations and interaction, and the algorithms are designed to favour content that fosters discussion. You must also like, comment on and follow those who do the same for you. By engaging with others and helping them with educational issues, you will build long-term relationships, as well as your online social media following. This builds trust in your company as you convert prospects to customers.
Tailor your Education and Training Content
While the above guidelines apply to all platforms, there are ways to make the content on each perform better. Your unique brand, educational services and training support can show up in multiple locations, using the following tips and tools, to maximize your impact online.
Facebook
Facebook is still the behemoth in the realm of social media, and there are over a billion daily users on the platform. Setting up a business page on Facebook is one way to increase your presence online, by sharing your educational content. A second method to promote your education and training products is through the use of the Facebook Ads Manager. When you have a specific area of expertise that you wish to share, you can target the VPs or HR reps of specific companies, in specific locations and to a particular demographic. If you've recently developed a training technology, you can run an informational video and have that show up in the feeds of 30 – 50-year-old HR executives of Ontario-based companies, as an example. You can use these inexpensive tools to get your education and training product in front of the decision-makers without doing any of the legwork yourself.
Instagram
Instagram is quickly catching up to Facebook in terms of daily users, and it is the visual aspect of posts that are highlighted in this platform. Carefully captured images or videos of your education solutions can be posted along with problem-solving information that will have people following your account. Hashtags were expertly integrated into this app, and you can strategically select up to 30 to apply to each of your posts. Hashtags can describe what your ideal client might be searching for and what the content of your posts speaks to. Add as many hashtags as possible, in order to reach more people that will benefit from your content.
The insights built into an Instagram business account will help you to identify just who it is you are speaking to on the app: their gender, location, age, and even when the content is most often viewed. These statistics can allow you to build a more detailed persona, and you can tailor the post content to your audience. You can also see what is working and what isn't by reviewing the likes, shares and comments on each post.
LinkedIn
LinkedIn is currently undergoing a renaissance, and the platform is integrating many of the strategies that worked on Facebook and Instagram, like long-form video and hashtags. LinkedIn is also the social media website that is least often blocked within company networks, meaning you can actually reach an executive while they are at work.
The LinkedIn Publishing tab makes it easy to craft longer-form blog posts, and to increase readership over just your direct followers, due to the integration of hashtags. You can write a blog post solving a common training problem for a large corporation and use hashtags that they would be searching for; these hashtags might include #recertification #corporatetraining #elearning #onlinetraining, etc.
Twitter
Twitter is where real-time conversations occur, and you have a high chance of engaging directly with a company or professional online. Due to the short length of each Tweet, discussions and responses are encouraged, creating an excellent atmosphere for connecting with your prospects.
It is important to comment on, like and retweet content that is useful to your persona. If you already have a following on Twitter, you can spend time nurturing the relationships you have and sharing your followers content consistently. This can be done by retweeting relevant education data and research or simply commenting on posts to help solve problems or provide advice.
The Key to Continued Social Media Success
Once a social media content and posting strategy is in place, you can begin to analyze and adjust your content, ensuring that it is tailored to your ideal training and education software prospect. Social media is a long-term strategy, where you build relationships, provide useful content and most importantly, you ENGAGE with your audience. By fostering conversations, solving problems and demonstrating your educational prowess, you will develop a tribe of people who follow your content and know who to contact for all their education and training needs.
For More on Why Social Media Can Be Used to Sell Education and Training Products
TW Blog Sign-Up
Learn more about how to grow your business and improve your sales team process.