Attract Your Ideal E-learning Customers by Building a Blog
October 25, 2018 | 4 minute read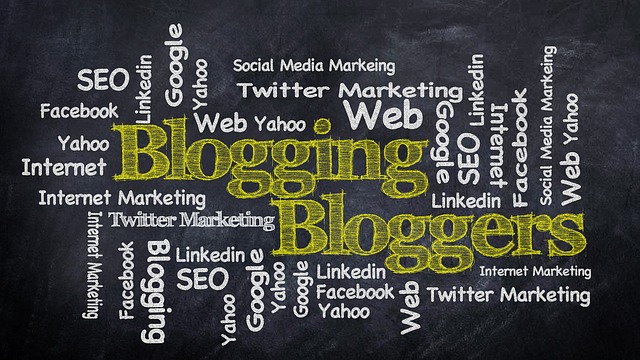 You know that your training and education business needs an online marketing presence, but you don't know where to start. Between websites, social media and email campaigns, there are just too many options. A simple business blog can begin to address all your marketing needs.
3 Reasons a Blog is a Must For Your Education and Training Website
A blog makes it easy for your ideal corporate customers to find you online. If you post consistently, you will build relationships and trust with your audience before they require your training services. You can also educate a much larger audience on your training product when you take full advantage of a blog.
1. Attract People to Your Customized E-learning Solutions
A carefully written blog can attract your ideal customers, through the use of strategic keywords and topic clusters on your website. You can attract companies to your blog, based on your in-house experience or external partnerships in training and software. If, for example, you've partnered with a manufacturing technology company, blog posts can target manufacturing industries with large workforces that require ongoing training. Writing useful content on manufacturing training topics, while using SEO, will ensure more eyes on your blog.
Blog articles can be written to speak directly to the early-adopters who want to invest in your cutting-edge training software. By writing to a persona, articles will provide catered value to the user, solving industry-specific pain points and challenges. For example, the blog articles could target executives of high-tech (e.g. manufacturing) sectors looking for customized training and effective e-learning.
2. Build Relationships and Trust with Companies Before They Need a Training Resource
Before making a sale, you have to build a relationship with your prospect. Blogs are the perfect place to build trust with your audience and potential clients, by showcasing your knowledge. This will not only position your training company as an expert in the field but also as an enterprise that cares deeply about educating the masses.
Blogging provides the perfect atmosphere to become a well-known brand, where people get to know the company, and its values, without the pressure of sales. By focusing on the customer's needs and writing about how your company has solved problems in the past, you will paint a picture of all your service has to offer. On top of that, you are providing ideas for overcoming the obstacles they face, for free, on your blog. Readers will then see your company as the authority on education and training; a source they can trust.
A blog must provide enough content to create a "sticky" website. Put another way, a website that consumers will happily stay on and click through to other content pages. Users only stay on a site that provides value, and Google uses this information to rank websites. So, by blogging consistently, and linking to past articles, more people can find your website, brand and products.
Don't forget, a business blog also supports your sales team through their account close process. Instead of a "just checking in" email that provides little value to the prospect, additional content resources can be sent in micro-sized pieces to enable the prospect to learn more - when they are ready. It's a "right content at the right time to the right person" approach that everyone appreciates and which a business blog allows you to achieve.
3. Explain the Intricacies of Your Approach to E-learning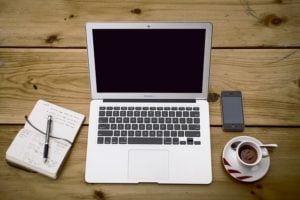 People like to know exactly what they can expect before purchasing, and a blog is an opportunity to explain the ins and outs of the e-learning education products and services you offer. By building a website full of content on your business ethos, products, solutions and case studies, you provide the customer with all the evidence required to make a purchase.
Providing individualized training solutions for each industry requires some explanation well before the purchase is in discussion. Case studies and testimonials from the industries that you are targeting are an obvious thing you need, but it's not usually the first thing a prospect seeks early on in the sales process. Instead, anticipating their objections and the problems they have - well before they even know they have a problem - is where you want to start targeting content with your blog. Then you can provide evidence of your solution's success, as well as a step-by-step process that the company can expect when they hire you to train their employees.
Building a Blog Will Lay the Groundwork to Training and Education Software Sales by:
Attracting your ideal customers to your website naturally through the use of SEO and writing to your client's persona

Establishing trust in your company through valuable problem-solving content

Providing all the details of your products and services for a global audience to peruse at their convenience
Start Your Business Blog Today
TW Blog Sign-Up
Learn more about how to grow your business and improve your sales team process.