Area9's Inbound Marketing Soars in 1st Month!
December 01, 2017 | 2 minute read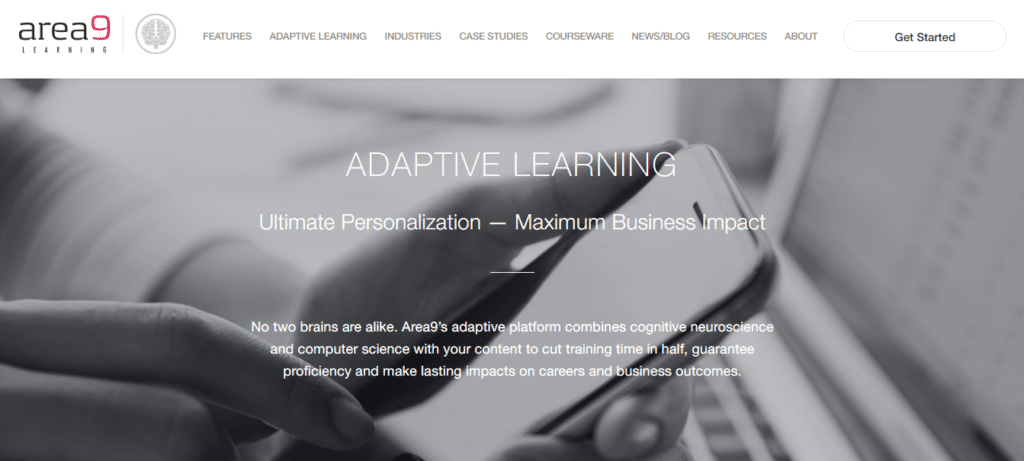 Hubspot certified partner and inbound marketing growth agency, Tangible Words, leads Area9 Learning's online marketing. In their first month going live using Tangible Words-generated content Area9's social traffic jumped by 230%.
Before Area9 Learning started working with Tangible Words, the company was using Hubspot but not getting the results they desired. But after one month in contract with Tangible Words, Area9 started getting more qualified leads and a stronger reputation online.
Content creation services and inbound marketing know-how made the difference between Area9 Learning simply being online to performing online. Here's why. Monthly Tangible Words provides:
Social media strategy and copywritten messages to give followers share-worthy content;

12+ blog posts a month to explain Area9 Learning's expertise in simple language, earning user trust, and;

Enticing "Call To Action" Content helping potential buyers move through their Buyer's Journey in a way the shopping user prefers.
How Area9 Learning Performed During Its First Month As An Inbound Marketing Client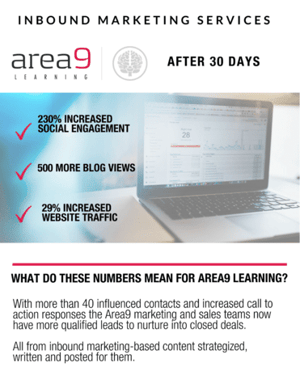 29% Increase in Website Traffic After 1 Month.

By adding inbound marketing services, website traffic blew past their previous best month.

Social media monthly clicks and Interactions increased by 230%.

With a stronger social media presence, Area9 Learning can expand their reach to wider networks.

Help your target persona - before they even realize they need help.

With the right software and strategy, targeted Content Offers (well executed) create Qualified Leads for Area9 Learning's sales team.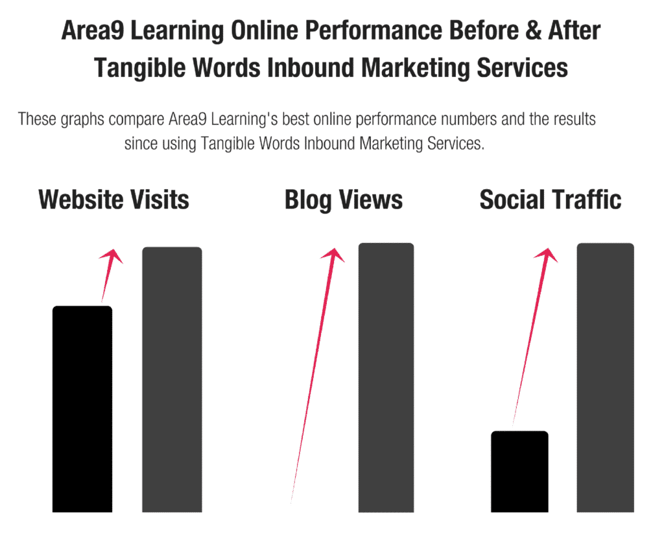 "Area9 Learning is extremely pleased with the first month's inbound marketing results obtained from hiring Tangible Words, an inbound marketing growth agency and Hubspot partner. Our goal was to increase website traffic, get more traffic on social media, and obtain better leads. Tangible Words has already delivered this and more in just the first month. With a 29% increase in website traffic and a 230% increase in social media traffic, we are obtaining more qualified leads each day. Social media and website engagement has also increased. We are so pleased with the results and are very excited about continued improvements each month. We look forward to a long term partnership with Tangible Words"
Nick, Chief Learning Officer, Area9 Learning
TW Blog Sign-Up
Learn more about how to grow your business and improve your sales team process.