Workshop Help Sales Teams Become More Competitive in an Online World
February 13, 2017 | 2 minute read

The sales world has changed. If you haven't noticed, you will soon: historical tactics and channels no longer bring the same leads you once counted on. Inbound Sales and Online Marketing impacts revenue goals but few get return on investment (ROI) from current online marketing initiatives. This is your chance to learn with other manufacturers, suppliers, and industrial professionals the powerful way you can use Inbound Sales and Online Marketing to help your sales teams and impact your business revenue goals.
Keeping Canadian Manufacturing Globally Relevant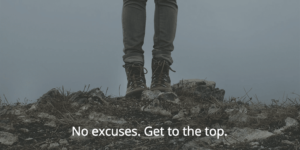 Learn what's possible: from case stories to best business practices - you'll leave knowing the path to ramping up qualified lead generation, and to proving your company's leadership and success in your field.
WHO SHOULD ATTEND:
Inside sales managers of locally owned and operated manufacturing companies
Senior sales staff of manufacturing suppliers.
Sales functioning Plant Managers and CEOs
Industrial VPs of Sales and Senior Sales Managers.
WHAT YOU WILL LEARN:
Understand the online customer: how they buy, how to find them, and how long it takes so you can get going before you're desperate to shorten the sales cycle.
How to build leads and sales in an online world.
Case Studies to inspire you that it's possible to increase sales and tie ROIs to online marketing.
What's changed in the online sales world and how companies can react in a measured, economical way for maximum impact.
What kind of marketing infrastructure best helps sales teams: from increasing awareness and attention, to starting qualified conversations to close more customers.
HOW TO REGISTER:
Date: Wednesday March 29th, 2017
Time: 9am – 3pm
Location: Loyalist College, 284B Wallbridge-Loyalist Road, Belleville, ON
Investment: $349 + HST – includes: classroom instruction, materials, parking, lunch and refreshments.
Register Today Or Ask Questions: Contact Tiffeny Dyck (P: 613-969-1913 Ext. 2294)

PRESENTER: Alysha Dominico, CEO & Founder of Tangible Words, is a certified Inbound Sales and Inbound Marketing industry leader. She helps attract more business and attention to your company with truly strategic messaging (on your website and other communication channels). Alysha understands how people read online, is an excellent team facilitator and knows how to get great projects off the ground.

Tangible Words provides Website Content, Unlimited 2-page Content, Communications Plans, Inbound Marketing Strategy and builds Smarketing Engines for Canadian Manufacturing and Industrial companies, Higher Education, and Economic Development & Tourism organizations who want an expert to get them organized, create a repeatable sales-driven marketing process, and make the selling process easier and more enjoyable for vendors (and their customers.)
Non-profit corporations, government departments and companies across Australia and Canada hire Tangible Words to craft communications plans and inbound marketing strategies, write SEO website content, develop website and Intranet best practices, and train your in-house communications staff.
TW Blog Sign-Up
Learn more about how to grow your business and improve your sales team process.