This year at the Ontario East Municipality Conference on Sept 14-16, 2016 in Kingston, Ontario there will be a live TweetChat throughout the conference. Come by the Twitter table run by Alysha Dominico from Tangible Words to get involved.
#OEMC2016 TweetUP & TweetCHAT Schedule
WEDNESDAY SEPTEMBER 14th
11:15 - 12:15 (Lunch 1) - TWEETUP: Should You Be On Twitter? A Tweet-Up for Non-Tweeps!
Drop by the Twitter table at OEMC to learn whether this tool is right for you - and how to get started. Send your first Tweet and meet other Twitter newbies.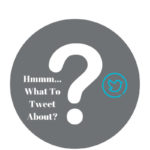 12:30 - 1:30 (Lunch 2) - TWEETCHAT: What Are the Best Ideas & Resources For new EDOs? #OEMC2016
Do you know what it's like starting out as an EDO? Bring what you have to share.
6 pm - 9 pm (Opening reception) - TWEETCHAT: Eastern Ontario Trivia: What Do You Know?
#OEMC2016 - Do you know The Most about eastern Ontario? Bring it on!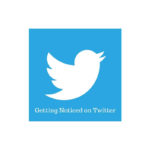 11:30 -12:30 (Lunch 1) - TWEETCHAT: How To Encourage Community Engagement #OEMC2016
Rural life...uninspired peeps...big dreams...what do you do? Bring your ideas, challenges and questions!
12:45 - 1:45 (Lunch 2) - TWEETCHAT: Communicating Quick Wins: Successful EDOs Do... #OEMC2016
What are the best practices to emulate? What can we learn from each other?
4:45 - 6:00 -
TWEETCHAT:
President's Wine & Cheese in the Atrium.

Follow #OEMC2016 for Pop up Interviews, Stories & Session Highlight Recaps.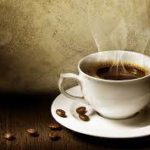 Coffee Breaks?
Be part of a Pop-Up Interview in the ballroom or Atrium! Introduce yourself and network more meaningfully - even if you're not on Twitter. Just look for the Tweetchat sign. (I'm going to use this time to try to create value for exhibitors).

Ps. Alysha will have a whiteboard at the Tweetchat table saying where she is at all times & how to reach Alysha if not there.
Any questions? Ask Alysha @TangibleWords on Twitter or Email today!