A Guide to How Search Engine Optimization Improves Website Ranking
July 14, 2017 | 3 minute read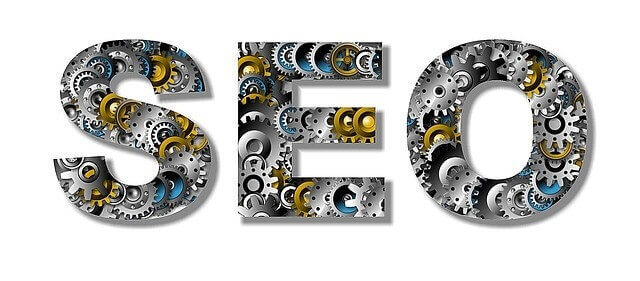 Successful inbound marketing depends on people finding you. Search Engine Optimization (SEO) improves website ranking so that your business gets found faster and more often by potential customers.
Why is Search Engine Optimization (SEO) Important?
Google makes frequent updates to improve the accuracy of its rankings and to help users find the quality content they need. Being ranked first – or as close as possible – in search engine results will increase your site's visibility, website traffic, and brand awareness. A high ranking from Google creates buyer trust.
Search Engines, like Google, send out crawlers (or spiders) to explore your website, using existing links. They gather information on the quality and quantity of the content, which Google uses to rank websites according to relevance and authority.
Relevance means your content must be useful to the person searching. Authority is based on credibility earned by other sites linking to yours. The more popular your site is, the more credible links you will earn. Improving your SEO strategies improves website ranking. Your website will get the right visitors (not just more).
How Does SEO Work?
The goal of SEO is to make your website rank highly for the keywords that your target market is searching for. This is done by placing "keywords" (relevant words that users would search for) in places where Google will find them. Each piece of content on your website has a main keyword or keyword phrase. This word or phrase is what customers are most likely to type into Google to find this content, such as "women's hiking boots waterproof".
Secondary keywords (or phrases) can also be added to make it easier for users to find what they want. You could add a brand name, size or colour to your page for that pair of boots. SEO keywords provide important information about the content of the page, but they also need to sound natural in the text.
Three Steps Keywords Improves Website Ranking
1. Define Your Target Market
Research the type of customers who are likely to want your type of product or service. If you have more than one type of customer, identify the characteristics of each group and create a character sketch (buyer persona) to represent each group. Think about how each group would search for you. The content of each page on your site should be unique.
To encourage your buyer personas to visit your website, each page should rank for different keywords, based on how the different buyer personas will use the pages. For example, you don't want all your pages to have the broad keywords "athletic shoes." You want a page for "women's running shoes," "men's basketball shoes," etc. This makes it easier for customers to find what they want quickly. When your website visitors are already interested in your product, they are more likely to make a purchase.
2. Research Your Target Market, Competition, and Industry
To discover the goals and motivations of your target market, brainstorm a list of SEO keywords your customers would type in when performing a Google search. Use casual language. Start typing each list entry into Google and note the auto-complete suggestions for additional terms.
For further research:
Read industry publications to note which words and phrases are popular.
Hang out online where your target market is and learn which search terms they use most often.
Check out what keywords your competitors rank for.
When comparing yourself to your competition, pick a business that is slightly larger than yours. This will help you plan your next step.
3. Create a Detailed Plan For Where to Place Your Keywords
Use your research to identify the powerful SEO keywords that achieve better ranking search results for your website. Plot out search terms for each page. Include long-tail keywords (specific phrases) that are particular to your niche. For example, "red Nike Air men's size 12." Long-tail SEO keywords may not attract as many people, but the people they do attract are already interested in your product and are much more likely to become customers. Put your SEO keywords in the title, headlines, subheadings, text and metadata.
Regularly update keywords and their placement, as part of your strategy to turn inbound marketing into more sales. Keep up to date with changes to SEO strategies. Improved SEO strategies will raise your conversion rate and could increase your sales by up to 340%. Better ranking search results for your website improve user experience (UX), and provide a high return on investment for your business.
TW Blog Sign-Up
Learn more about how to grow your business and improve your sales team process.