Why Google Search Engine Optimization Matters
June 04, 2019 | 3 minute read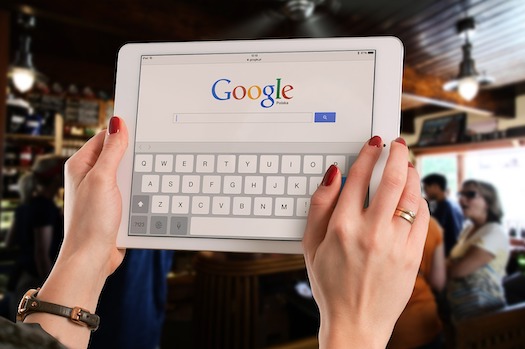 SEO (or search engine optimization) is the process by which website traffic is increased through the use of keywords in your title, header tags and in the body of your writing. The keywords are thoughtfully selected to reflect things your ideal customers are searching for, and helpful content is written around these topics to provide value to the reader. By carefully placing the keywords in quality content, you will rank higher in Google's search engine results. The higher your company ranks on a search engine, the more visible your business is.
Google Search Engine Optimization Trends to Capitalize On
Google is the top search engine with over 100 billion searches each month. Creating a Google search engine optimization strategy is key to being found online. Stay up-to-date with the latest trends in how people are searching by capitalizing on these statistics:
Use HubSpot SEO Tools to Stay Up-to-date and Attract New Leads
SEO is sometimes treated as an afterthought once a website is built and live. But, like every other part of your business, Google search engine optimization needs to be carefully and meticulously planned and executed. One option, regardless of skill level, is to use an inbound marketing tool, like HubSpot. HubSpot is a software platform that helps to attract visitors to your website, convert leads, and close customers. There are also several tools within the software that will help you to make the most out of your investment, like the:
Content Strategy Tool: Search engines reward websites that sort their content into topics. HubSpot will help make your website easy to find and help to organize your content so that it is user friendly. Organized content will also help you have a clear picture of what your marketing strategy really looks like.
Integrated Content Tool: After your topics are organized, HubSpot will suggest keywords that are associated with your core topics. Using effective keywords will help to attract more people - especially your target audience - to your website.
Integrated Reporting Tool: It can be frustrating when customers aren't responding. The reporting tool will allow you to measure how your content is performing so that you can focus your efforts on what your customers really want.
A thoughtfully planned Google search engine optimization strategy will ensure that potential customers are sent your way. Using all available tools within HubSpot will attract more leads and ensure you're getting the most out of your investment in the software.
Learn More SEO Tactics That You Can Use to Attract Leads
TW Blog Sign-Up
Learn more about how to grow your business and improve your sales team process.