10 Tips To Turn Inbound Marketing into More Sales
February 04, 2017 | 6 minute read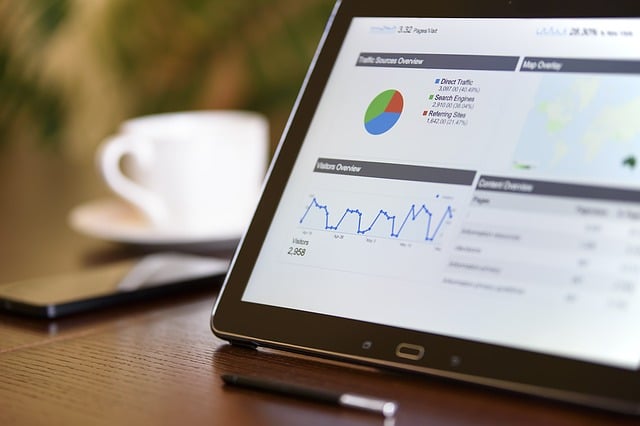 Always wondered how inbound marketing can actually help your company? Here are the top 10 things you can do to turn inbound marketing into more sales. Naturally obtain new leads and turn them into sales.
1. Make sure that you know who you're targeting and what is it they are looking for.
Getting to know your target market (persona) is one of the key parts of inbound marketing if you're looking to bring people to you.
Examples of Persona Criteria:
Determine your age bracket

What networks they tend to use the most

What they're interested in and looking for
Blogs offer consistent, unique content that builds trust. Writing about things they're interested in is one of the easiest ways to attract your persona and turn them into customers.
Good Blogging Methods:
Make sure you consistently post

Make sure your blog articles aren't too long and pointless

Connect your blog to other relevant topics

Include links to keep your viewers on your site.
3. Personalize the experience.
People want to feel cared for, that you are providing something to them on a personal level. Show them that not only are you down to earth and can have fun but also that they are personally important to you.
How to Care About Potential Customers:
Posts about every life

In emails include personalized headers like "Hi first name! Welcome back"

Interact with them on networks
4. Stay Relevant and Keep everything up to date.
This not only gives your viewers something to constantly look at but also gives more credibility when people are searching for you.
How to Stay On Top of Your Inbound Marketing:
Post on your blog 2-5 times a week depending on your industry


Post on

social media networks

Make sure to reply to any comments or reactions
5. Make sure there are call to actions and content offers prominent to your viewers.
Call to actions is how you capture leads and bring them closer to creating sales. Call to actions don't have to be pushy or in their face, just close enough where what they might want is just a click away.
Good Examples of Content Offers/Calls to Action
Subscribe now buttons

Email sign ups

Ebooks, Checklists, Infographics.
6. Set up a marketing automation system to catch leads
.
This helps to target the right people at the right time and give them they want. By doing this it makes them more intrigued in your organization and carries them further in the marketing funnel.
Marketing Automation Examples:
Welcoming registration signup programs

Reminder programs

Multichannel programs through text, social media and email
7. A website is a must have and needs to work.
This is where people go to learn more about you. It brings them not only closer to knowing your business a little better but also to becoming a customer.
What Does a Good Website Look Like:
Make sure it's easy to find things

The content speaks to your potential customers on what they need (WIIFM)

Have call to actions
8. Invest the money into the strategy at the beginning - it will pay off
.
Although some may think that the initial start up of an inbound marketing platform is costly, the long term investment is worthwhile.
Inbound Marketing Platform Examples:
Invest in creating a up to date website that's easy to maneuver around and has content that speaks to your potential customers.

Pay for the right software that's going to help you optimize a viewer's reach.
9. Work on your Search Engine Optimization.
Think about what people would search for to find you! These keywords allows for people to find you more easily. It also helps to validate your website and content through search engines like Google.
Examples of SEO Techniques:
Include links in blogs and social media using keywords

Update your content to show you're reliable and constant

Publish content with keywords that's relevant and not wasted content
10. Stay Committed. Inbound marketing takes time and dedication.
This is not like outbound marketing, you can't send out one ad and then wait. Inbound marketing is about putting in the time and effort all while doing your research and having a plan.
Inbound Marketing Planning Examples:
Use softwares where you can plan ahead when it comes to social media networks

Check your analytics to see what you're posting and how popular they are to determine what is working well.

Be one step ahead when it comes to blogging - have an editorial calendar.
Here's How to Get Found Faster - and Sell More Online - Free Infographic
Here you will learn 4 SEO copywriting techniques to use on your website, blog and other marketing materials to attract the right buyers but also to convert them into customers.

Resources:
http://www.business2community.com/infographics/21-quick-tips-effective-inbound-marketing-strategy-infographic-01457856#uc1AVFczScagHEAy.97
TW Blog Sign-Up
Learn more about how to grow your business and improve your sales team process.