5 Ways Online Marketing Attracts International Manufacturing Customers
November 22, 2017 | 5 minute read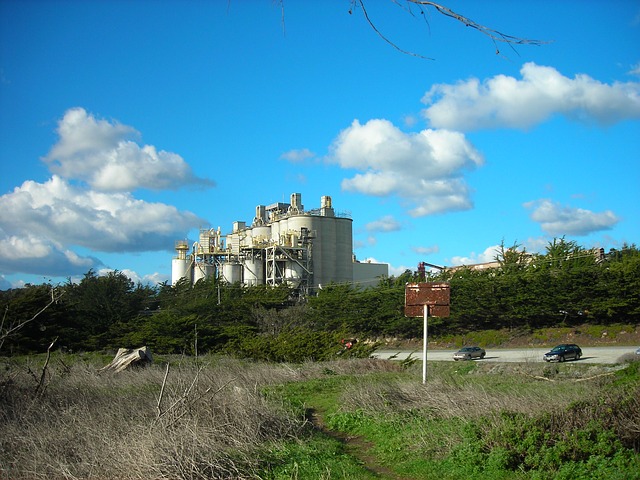 You manufacture great products. You know your industry well and yet you may still struggle to increase tracked, qualified leads for your sales team. It's time to think about new ways to attract international manufacturing customers.


If you are still using old school marketing and sales techniques, it's time to bring your Canadian manufacturing company up to date. You can leverage new online tools to get international manufacturing customers to pay attention to your company without expensive travel.
Here's 5 Ways Your Canadian Manufacturing Company Can Improve Your Online Presence and Sell More
1. Build a Solid Website
Your manufacturing website is the home base for your entire content strategy. Everything else will link from there. You can improve your manufacturing website to attract more US Customers and International Customers. Attracting a Global Audience is easier when you start with a solid website that clearly shows your unique selling proposition (USP) – why your product meets the customers' needs.
Develop your content first and then your format and design. Use SEO optimization with powerful keywords for all your content. From your website, you need to link your blog and social media feeds. You can collect email addresses and other information using forms when you offer helpful information that's accessible when users sign up for your email list.
2. Start Inbound Marketing to Attract More Qualified Leads
Your Content Marketing Strategy is your game plan to attract international manufacturing customers. It all revolves around your manufacturing website. Decide what content to distribute, what platforms to use and how often to post. All the links will be available from the central location of your website. Use Inbound Marketing to bring in prospective customers who are already interested in your product. Research who your target market is and find out what their needs are. Create a buyer persona for each type of person in your target market.
Learn how to attract manufacturer customers with smarketing and personas. Then, develop a content management strategy using smarketing to bring together sales and marketing efforts for improved sales. Provide your personas with quality content, about topics they are already researching, to build trust and rapport, and create long term relationships. Use your content to explain the benefits of choosing a Canadian manufacturing company instead of going offshore. Your content will attract international customers and nurture distributor relationships.
3. Unify Your Social Media Presence
Putting yourself out there can be challenging, but here are three reasons social media for manufacturing companies is a great idea. Now that you have your content marketing strategy in place, with the decisions made about what content to post and where, you can create a calendar to follow for regular posting. You can be confident that your content will reach and attract international manufacturing customers.
Blog
Regularly posting on your blog keeps your Canadian manufacturing company fresh in your prospective customers' minds. Here are three ways Blogging improves your manufacturing website. The blog leads people to your website or your content offer.
Email
Email is still an excellent way to engage prospective customers. Here are 5 reasons why Canadian manufacturers benefit from using Email Marketing.
Social Media
Social Media Marketing is another way to keep your content fresh, relevant, and visible. Here are some tips on how manufacturers can get customers to Like And Share your content.
The longer you keep your content on their screen, the more likely they are to make a purchase.
4. Find New Ways to Add Value to Your Product or Service
Now that you know a lot more about what your prospective customers are looking for and how to meet their needs, look for ways to add value to your products and service. Find ways you can do or give more so that your company will exceed their expectations. Check out how High Speed Internet helps Canadian manufacturers attract customers.
5. Stand Out from the Competition to Attract More Customers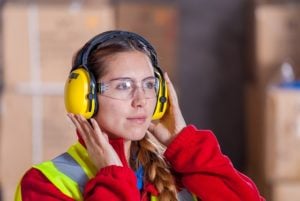 It is important to clearly articulate your unique point of difference (aka Unique Selling Proposition or USP). You need to explain why prospective customers should choose your company instead of cheaper, off-shore labour. Tell them what you do well, especially if there is something that you do that no one else is doing. To attract international manufacturing customers, they need to know what sets you apart.
Use your manufacturing website and social media to articulate the quality of your staff, your company's knowledge in your workmanship. Show how you are an industry leader. This is a great strategy for staying competitive with the US and China.
Use inbound marketing online to earn international sales for your manufacturing company. You will soon Attract New US Manufacturing Customers and customers from around the world, and your Canadian manufacturing company can stay competitive in the US and global markets.
Is Your Manufacturing Website Solid? Get A FREE 30 Minute Website Assessment Now!
TW Blog Sign-Up
Learn more about how to grow your business and improve your sales team process.