How To Succeed With Your Manufacturing Marketing Strategy: A Guide
December 15, 2017 | 3 minute read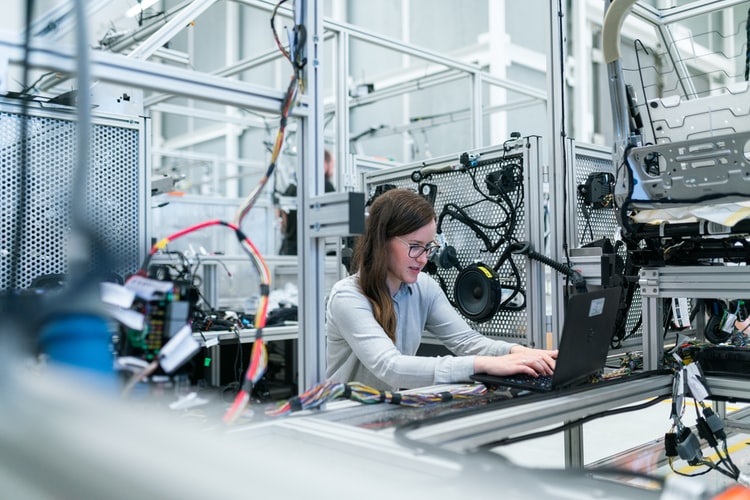 If you're in the business of manufacturing, you've got a lot on your plate. You probably haven't had time to update your manufacturing marketing strategy. Between production, logistics, and meetings with customers, it's easy for marketing to slip through the cracks.
Even if you're aware of inbound marketing trying to figure out where to begin can be overwhelming.
Here's a guide to get you started. This article pulls together some of the best tips to help Canadian manufacturing companies start attracting more manufacturer customers online.
Think of your first online marketing efforts as a prototype. Plan your manufacturing marketing strategy and get started, then work out the details as you go.
5 Tips To Attract Customers With Your Manufacturing Marketing Strategy
1. Conduct research and plan:
The focus of any marketing strategy is to engage with customers and build relationships. You're well acquainted with your target audience, but you need a plan for reaching them online and maintaining those relationships. By conducting surveys and attending industry events — in other words, staying on top of your industry, listening to your customers' changing needs, and making note of where your competition falls short — you can devise a strategic plan to attract and retain manufacturing customers.
Think back to your target audience. Have you created any buyer personas yet? Imagine your ideal buyer has typed the name of a specific product that you produce into Google. How can you make sure they find you among the other Canadian manufacturing companies? First, make sure the search engines can find you, which is where search engine optimization (SEO) comes into play. Since you know who you're selling to, you can select the right keywords and placement for SEO, provide a clear call-to-action (CTA) on your homepage, and create purposeful content — all essential to manufacturing marketing success.
Think international - do your clients speak a language other than English? Make sure your manufacturing website can be read by potential partners abroad.
For your social media content to receive likes, it has to impact its audience. Get a little personal with readers (but also stay professional) so they get a sense of the person behind the company. This adds dimension to your online presence and fosters meaningful relationships. Its also important to vary the type of content you share to keep your audience engaged — video and audio content in addition to blog posts and website text will help you attract manufacturing customers.
4. Start blogging:
Blogs improve your manufacturing website by adding opportunities for clients to engage with you. Blogs can build rapport by carrying conversations: viewers of your blog posts can comment on what they've read and you can respond in turn, while showcasing in detail what your company has to offer.
Email marketing is especially handy when building relationships with foreign investors. Building an email list is another low-cost way to extend your brand and keep your efforts targeted at the right market. It's easier for your foreign clients to open up an e-newsletter for updates than it is for them to travel to your location, though it may entice them to do so, down the road once your relationship has grown!
Canadian Manufacturing Companies: How to Further Develop Your Marketing Campaign
Once you've implemented the tips listed above, you can move on to making development adjustments and maintaining consistency. Perhaps you created the initial content yourself, but can now budget for outside assistance. You may want to consider hiring content creation experts to help you attract international customers.
It's worth investing in analytics to track your progress — this way you can know what's working and what isn't. Remember those details we talked about earlier? Analytics will help you pinpoint exactly where problems are so you can fix the bottleneck and move your prototype on to the next phase.
Whether or not you're new to the world of online marketing, it's important to start with a plan. Consider all of the inbound marketing options available to you, like the tips in this guide, and implement what works best for your company. Using these tips will help you develop an effective manufacturing marketing strategy.
Develop Better Relationships with Your Manufacturing Marketing Clients
References:
https://www.blogmutt.com/blog/the-importance-of-blogging-consistently
https://www.hubspot.com/products/marketing/analytics
TW Blog Sign-Up
Learn more about how to grow your business and improve your sales team process.