Free Content Offers To Attract More Tourists to Your Ontario Region
April 24, 2017 | 4 minute read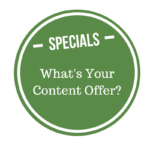 So we have discussed the Tourist Tammy persona and what she is looking for with her two sons. But now we need to provide her with quality content and calls to action.
Quality Marketing Content Offers for the Tourist Industry
Relates to your product or service (this means it will appeal to people like Tammy who are already looking at your website and make them want to learn and experience more about your destination).

Gives Tammy something of value (such as information she needs or would find interesting; a checklist of what to bring to your tourist destination; local recipes, etc.)

Shows Tammy that you value the time she spends on your website and (hopefully) at your tourist destination

Tells a story about your destination and makes it easy for Tammy to see herself there having fun

Builds a relationship with Tammy so that even if she doesn't visit this spring, she will consider you for her fall trip (and will continue to get value from your content in the meantime)
"To attract the right buyers you'll need to maintain your website content to stay relevant online long term." Alysha Dominico, Tangible Words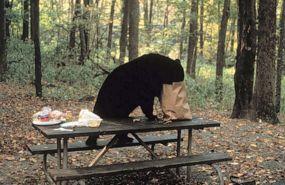 It would not be an exaggeration to say that the possibilities are endless, but don't let it be overwhelming. Have fun with your ideas. Use your imagination when creating your marketing content offers. Of course your facts should be accurate, so if you say that "Ontario is home to a healthy and sustainable black bear population with up to 105,000 black bears living in the province," - you need to be certain your information is correct to establish and maintain your credibility.
Tammy needs to trust the destination where she will take her family. Trust and credibility will also make people feel more confident about giving you their name and email address in exchange for free content, which they can conveniently download from your website. If you use social media, post links to the content there too, which will increase the number of likes and shares to ensure even more people see your marketing content.
Consider the following examples of marketing content offers, many of which you may already provide.
Checklists (What To Take on a Bird Watching Excursion)

How to Guides (How to Survive Camping with Your Teenagers)

Tip Sheets (13 Tips for Eating Local while Travelling)

Top 10 Lists (Top 10 Photos of the Week – from your destination)

Videos (Staff member giving a tour of the destination facilities, including testimonials from satisfied customers)
Always Include a Call to Action with your Content Offer
A Call to Action (CTA) is when you encourage Tammy to do something in reaction to the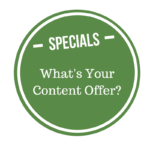 content she has just read. Say Tammy has just downloaded your checklist, "What To Take on a Bird Watching Excursion" The next message she sees says "Book Your Guided Bird Watching Excursion Now! 10% Discount for bookings received before May 1. Space is limited. Click here to reserve your space." You are encouraging Tammy to do something (book the excursion), and you are giving her a reason to book now (to receive the 10% discount before May 1). This is very clear and direct. You are not trying to trick Tammy into doing something. You are providing an opportunity you believe she will be interested in, based on her choice to download the bird watching checklist.
Giving consumers what they want is not just about what you're selling but how you're selling it to them. Use different content marketing styles to connect on different levels.
Content and Inbound Marketing is a Win-Win Situation
Not everyone will make a purchase every time they download content, but you will have a greater percentage of people who purchase than if you were just sending out random emails to a generic database. This is great for you, because it increases your revenue. It is great for Tammy, because she only receives offers she is interested in, which in turn makes her more likely to purchase from you, again benefiting you.
Be sure to provide links to other local destinations, conservation authorities, and wildlife information sites. You want to become known as an information hub for more than just your destination. Approach local restaurants and accommodations and volunteer to put up their links if they will post yours.
Enjoy creating and sharing your content. Tammy will be able to see your passion for your destination and soon she will love it too. You could even include a free PowerPoint presentation about how to bear proof your campsite!
Need help planning and creating your Marketing Content Offers?

References:
https://news.ontario.ca/mnr/en/2016/02/ontario-to-expand-black-bear-hunting-pilot.html

TW Blog Sign-Up
Learn more about how to grow your business and improve your sales team process.