Back in the Job Market After 25 Years: Freelance Work
January 30, 2020 | 4 minute read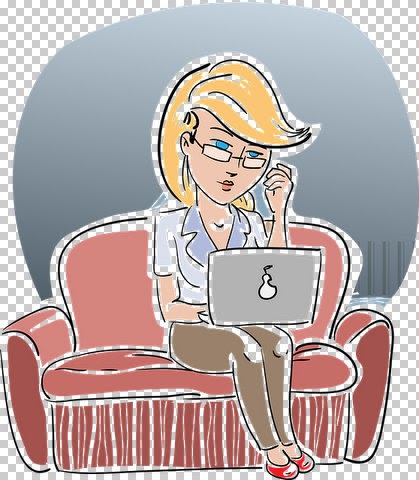 I spent 25 years outside the workplace, raising my four children at home and homeschooling each of them at various times. It was the best way to spend that part of my adulthood. But what do you do when those years are over and you're thinking of re-entering the workplace?
I decided to leverage what I was good at. I had gained a reputation among my friends of being good with words. Over the years, a few of them gave me their manuscripts to look at: to see what I thought; to fix the grammar; to make it sound better; to look out for spelling mistakes. Dabbling in all that text made me want more, and I decided to be a copy editor for my post-at-home career. But how to go about it when I'd been out of the job market for so long?
Plenty of Experience, Lots of Maturity, Tons of Skills…but No Job Reference
I'd heard about freelancing all my life. In this digital age, I didn't need to be present in an office for someone to hand me a document to edit; they could just send it to me instantaneously by email. When I examined my options in the world of work, it seemed logical to work from home; plus there were benefits. Some were obvious:
Maintain the lifestyle: while home with kids, my hours had been flexible. I could (for example) take my homeschooled teenager and drive the four hours to visit my aging parents for a few days. With freelance work, I wouldn't have to give up that habit. Bonus: I got to join my husband on various business trips.
Get paid while gaining experience and building a resume.
Other benefits of freelance work showed up the longer I kept doing it:
Maintain the lifestyle. Did I already say that? It's worth repeating, because, after I started working as a copy editor, other things came up that made me glad I could be flexible. When my elderly father died, the regular visits to my mother became more necessary. Also, my daughter, who had moved to Australia, had a baby (my first grandchild!). Soon after that, my husband's company sent him to Australia for two years. My "have-laptop-will-travel" lifestyle allowed me to be fully involved in each of these circumstances.
Stay current. Actually, that's a whole category in itself.
Freelance Work Allowed Me to Stay Current With the Workplace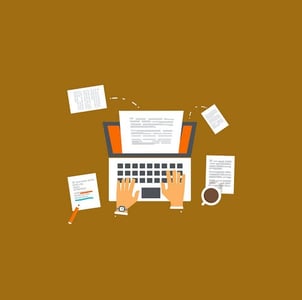 My mother was the first in the family to use a computer, at the CEGEP library where she worked. But once she retired, she stopped using computers and every 1980s computer skill she'd gained became obsolete. In my case, when I was an at-home mom I embraced every new technology that was relevant to what I was doing. But I, like my mom, would have been tempted to stop paying attention to the rapid evolution of digital technology once I didn't need it anymore.
But with freelance work, I have to pay attention. The new (constantly new) technology in the digital world is necessary, and none of it is hard, but I have to keep up. Freelance work keeps me keeping up.
So now I interact with colleagues in a shared digital management space, and edit shared Google document, and I love it. Which brings me to Tangible Words.
Tangible Words: Freelance Work and New Skills
When I set out to become a freelance copy editor, it was easy enough to boost my natural skills with solid training. I earned a certificate in an intensive university-level copy editing course, and I attended seminars with Editors Canada. But once I was ready to start working, I knew that I couldn't just hang out my "shingle" and expect the paying hoards to come flocking. In the freelance communities I got to know, everyone said the same thing about getting freelance work: network, network, network.
I was struck by the culture of support I encountered among all the freelance groups, editing groups, and business groups I networked with. Everyone wanted to help everyone else and provide advice and encouragement. And it was at a Femcity networking event in 2014 that I met Alysha Dominico of Tangible Words. She was mostly looking for copywriters. But since anything written requires a copy editor, I handed her my card, and also sent a follow-up email, as everyone told me I should.
Within a few months, Alysha had contacted me to copy edit a booklet Tangible Words had written for their client. After I completed that job, Vicky contacted me to ask if I would be willing to take their copywriting course. I'd already had a couple of requests from people to do some copywriting for them, so I jumped at this chance to learn more. The course taught me plenty of things I'd never known, and I now had a new skill to add to my resume. The course also made me a better copy editor and helped me understand how to best serve Tangible Words when I edited their material.
Freelance Work With Tangible Words
I continue to copy edit for this vibrant, growing agency that makes it so easy for me to maintain the lifestyle I'm used to while still making money and staying current with the rapidly changing workplace.
And this workplace is just as encouraging as the freelance, editing, and business communities I encountered: Vicky and Alysha are supportive employers. When I get clumsy with the digital management space, they coach me through it. When I need to make myself unavailable for work for several weeks at a time (my Australian daughter had a second baby, two of my children got married, etc. etc.), they encourage me to do it. When I'm finished engaging in all those important activities, I just let Tangible Words know I'm available again, and the work resumes. That kind of flexibility is more than I could have hoped for.
If you would like to do freelance work with a workplace that gives you the flexibility to focus on the important things in life, visit the Tangible Words career page.


TW Blog Sign-Up
Learn more about how to grow your business and improve your sales team process.