Canada's Anti-Spam Legislation Changes 2017: What it Looks Like
July 17, 2017 | 5 minute read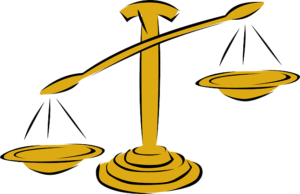 Canada's Anti-Spam Legislation changes (CASL) - which would have given the public legal entitlement to class action lawsuits for violations of CASL - has been delayed. This is significant for businesses.
Canada's Anti-Spam Legislation (CASL) first defended the rights of consumers who receive commercial electronic messaging (CEM) in 2010. Their rights were further protected with the changes that followed in 2014. The intention was to officially add the Private Right of Action (PRA) provision to legislation this summer.. This change has since been postponed.
Reason for the CASL delay in a nutshell: To weigh consumer rights with those of businesses.
CASL regulations thoroughly defend the consumer, but it's argued that they are (and will be) too demanding of the marketer. Companies and non-profits fear "the burden of unnecessary red tape," (Innovation, Science and Economic Development Canada 2017). Many believe the Canada's Anti-Spam Legislation changes scheduled for July 2017 would tip the scales further off balance.
Why Canada's Anti-Spam Legislation Changes Are Being Reviewed
The government will use the delay to ensure Canada Anti-Spam Legislation supports the consumer and the economy at large. Andrew Schiestel's Financial Post Article notes the hefty costs associated with current CASL regulations — also, Canada's loss of a competitive edge in the global market. Businesses lose money when they lose leads. Companies abroad operating without strict regulations are able to reach more people, as Schiestel points out. Some take advantage of consumers. Canada's Anti-Spam Legislation has aimed to prevent this in Canada.
But businesses could see further financial loss coming with the Private Right of Action CASL 2017. As the article above notes, the result would be a surge in already considerable CASL-related legal fees. The thorough, and some would argue, flawed, nature of CASL regulations has proved a challenge for many. PRA legislation would add to the challenge. This is why the government is holding off: to give consideration to the other side of the equation.
You've Changed Your Online Marketing Practices in Anticipation of New Legislation. Now What?

Give yourself some peace of mind: continue to collect proof of consent. It's good practice for benefits down the road.
A delay does not equal a doing away with. We know the proposed provision is undergoing review. Keep to current regulation, and keep your eyes open for updates on CASL's main site.
It's better to adopt best practices now than risk consequences later.
What Lead Generation Looks Like Without CASL 2017 Changes
Consumer consent is crucial to have when marketing online. It respects both consumer, and standing legislation. But the rules for gaining consent won't be changing in July.
What does this mean for lead generation? Is the double-opt, and its lost leads, currently necessary? This is a question we have at Tangible Words, and one many businesses can likely relate to.
Current Canada Anti-Spam Legislation requires implied or explicit consent, so the double-opt in process — though it can cost leads — is a safeguard against unintended spam compared to the single opt-in.
Need Help Growing Your Email List Per CASL Regulations?
If you're coordinating an email marketing campaign, there is risk involved in forgoing the double opt-in. No matter what, you have to prove you have consent to reach consumers, either implied or explicit (which does not expire). We can help!
How To Plan Your Email Marketing Campaigns & Generate Qualified Leads
References:
http://fightspam.gc.ca/eic/site/030.nsf/eng/home
https://www.canada.ca/en/innovation-science-economic-development/news/2017/06/government_of_canadasuspendslawsuitprovisioninanti-spamlegislati.html
http://fightspam.gc.ca/eic/site/030.nsf/eng/h_00039.html
http://business.financialpost.com/fp-comment/canadas-anti-spam-laws-are-strangling-our-businesses-but-theres-an-easy-way-to-make-them-work-better
http://business.financialpost.com/legal-post/canadian-government-delays-availability-of-class-actions-under-canadas-anti-spam-law
https://tangiblewords.com/business-already-casl-compliant-canadas-anti-spam-laws-part-2/
http://www.crtc.gc.ca/eng/internet/infograph.htm
https://tangiblewords.com/become-casl-compliant/
http://www.crtc.gc.ca/eng/com500/faq500.htm
https://help.campaignmonitor.com/topic.aspx?t=16
TW Blog Sign-Up
Learn more about how to grow your business and improve your sales team process.