What You Need To Know To Become CASL Complaint
May 08, 2017 | 4 minute read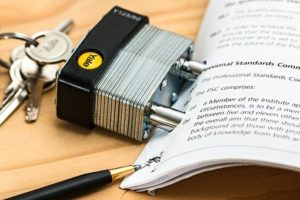 How to shape-up your content strategy to meet Canada's Anti-Spam Legislation (CASL) email marketing standards so you become CASL compliant by July 1.
If you followed the Tangible Words CASL three Blog Series, you'll know Commercial Electronic Marketing (CEM) standards are evolving. You'll also be better prepared for the reinforcement of Canada's Anti-Spam Laws with some additions come July 1, 2017.
Every company undertaking online marketing has a responsibility to their business goals, but more importantly to the clients and customers they serve, to allow customers control over the information they receive.
This article aims to provide online marketers and Tangible Words' clients with the information to become CASL complaint. Here's a recap of where Canada's Anti-Spam Legislation (CASL) stood in 2014, and what is happening now. So if you didn't catch up with best practices in the 3-year interim, you can set your content marketing efforts on course to become CASL compliant and avoid a fine.
CASL July 1 2014: Adopting Best Practices in Content Marketing
In 2014 CASL unsubscribe rules mandated a visible 'unsubscribe button' on all mass emails. One that is not pre-checked off. So users could control what they wanted to receive in their inbox. Gone too, unsolicited mail sent to social media accounts and sender information was added and clearly shared with the reader. Here's a more comprehensive overview of the standards implemented in 2014.
It was also a time to start collecting explicit consent from all your email subscribers. This is important for CASL compliance in 2017.
CASL July 1, 2017: Why Proof is Crucial to Become CASL Compliant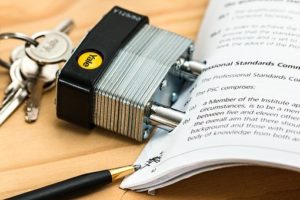 While 2014's CASL was user focused the 2017 legislation adds proof of consent.
This is where record-keeping comes in handy (it's included in part two of Tangible Words' 3 part CASL blog series). Keeping updated lists to show a subscriber's approval and when you received it, can prevent headaches down the road. Plus, it can help you better organize your marketing efforts.
According to CASL unsubscribe rules:
You must have proof of consent for all subscribers who have requested to be placed on your mailing list.
Avoid A Fine. Take Action To Become CASL Compliant
As of July 1, 2017, CASL compliance means the names for which you do not have proof of consent (whether for email content or SMS texts) must be scratched from your lists. Failure to comply could mean ramifications from the CRTC, and the Private Right to Action in the form of a fine.
Here's what you need to do. Make sure you have proof of all explicit consent from your mailing lists. These are the people on your email lists who have completed a form, online or in writing, agreeing to receive emails from you.
Recipients who have given implied consent are the people you've talked to, a trade shows or networking events, who have given you verbal consent to add them to your list. These are the people you need to contact specifically to get explicit consent to keep them on your mailing lists. They'll need to complete a form. You cannot make these re-connections in a mass email. It requires individual attention. The whole point of CASL is to eliminate mass unwanted emails. You have until July 1, 2017 to complete this task.
While it'll take a bit of extra work, complying with CASL makes sure your audience wants to receive your emails. Not only will you be targeting the right audience, you won't be annoying those who aren't interested in what you have to offer (and hurting your reputation in the process).
Remember, CASL laws respect the rights of online users, and adhering to their rules means you do so as well.
Every time you sign up for an email list using a form you're giving explicit consent to be added to an email list and receive electronic communication from that organization.
TW Blog Sign-Up
Learn more about how to grow your business and improve your sales team process.