#CoolCompanies Loungenie: How to Give Vacationers the Best Time Possible
April 28, 2023 | 1 minute read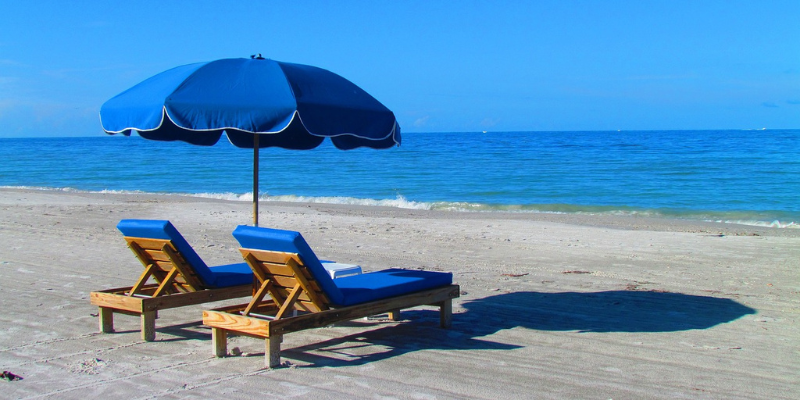 What if you could charge your phone, lock up your stuff, order food and keep drinks cold without leaving or losing your primo lounge chair? You'll want to find resorts that offer you the Loungenie. Loungenie makes vacations better for travellers and allows resort operators to offer great customer experiences even when staffing or location is an issue. When guests have to leave lounge areas repeatedly to get fresh snacks, charge devices or drag stuff back to their rooms for safekeeping, there are missed opportunities for great vacation experiences. What the founders of LounGenie envisioned was peace of mind and convenience for guests so not a minute is wasted on the not-so-fun details.
Here's How Loungenie Makes Vacations Way More Fun
The Loungenie offers something essential for the perfect vacation – an elevated peace of mind for travellers. The Loungenie is a portable cooler, locker, and charger so there's no need to get up when you don't feel like it. Like when the sun's shining down and you're lost in your playlist. Or when your kids are FINALLY getting along, splashing around in the pool, and the last thing you want to do is interrupt. You can even order food and drinks directly from the device while you're sitting there just taking in the sights.

AND Loungenie is a client of Tangible Words!
Resort Operators: Offer Great Customer Service No Extra Staff
As an operator, find out how to access a no-cost, no-risk program to get the sales-boosting power of a LounGenie. There could be a Loungenie in every resort goer's future.
Love hearing about #CoolCompanies?

References:
TW Blog Sign-Up
Learn more about how to grow your business and improve your sales team process.