Help Local Companies Find & Recruit Talent: Oct 17th EDCO Webinar
September 27, 2017 | 2 minute read

In partnership with EDCO, Tangible Words will be presenting "Help Local Companies Find & Recruit Talent in Your Region" EDCO webinar as part of a four-part webinar series (Tweet @edco1edco).
This event is recognized by the International Economic Development Council (IEDC) as a professional development event that counts towards the recertification of Certified Economic Developers (CEcDs).
Help Local Companies Find & Recruit Talent in Your Region EDCO Webinar
Want another way to show your local businesses your economic development support keeps them competitive?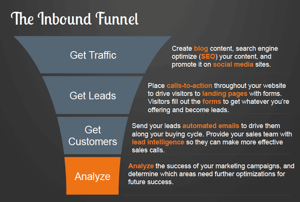 Even with recruitment firms, job fairs, and the promise of online communication, most companies struggle to find the right talent: from skill sets to corporate culture.
One of the best ways an economic development office can support their local companies is to help them understand how an online communications strategy will attract the right talent.
Come learn how more carefully crafted content, and Inbound Marketing methodology can impact the recruitment of talent. Afterwards, you'll be able to direct your local companies to better market their vacancies, connect with 'best fit' talent and create healthier businesses bustling long-term with the right team in place.
What You Will Learn:
Why online communication is critical to finding talent.
Understand the online customer: how they buy, how to find them, and how long it takes.
Take your knowledge of the online customer and apply it to job seekers.
Know how to attract attention, start conversations and turn 'best fit' applicants into 'long term' staff.
What kind of online communication helps attract the right staff.
How you can now help your retained businesses solve their vacancy problems.
WHEN:
Tuesday, October 17th
TIME:
2pm– 3:15pm
WHERE:
Online so you can be anywhere!
SPEAKER:
Alysha Dominico, Tangible Words
Twitter Info:
@tangiblewords
@edco1edco @E_D_A_C #econdev #profdev

Please note: The Economic Developers Association of Canada (EDAC) has accredited this EDCO webinar series and will award 4 points toward Ec.D. Certification. Please note you must attend all four webinars to receive the points—partial points will not be awarded. Recorded versions of the webinars will be available to registrants by request.
TW Blog Sign-Up
Learn more about how to grow your business and improve your sales team process.