How to Create Search Engine Optimization
July 15, 2019 | 2 minute read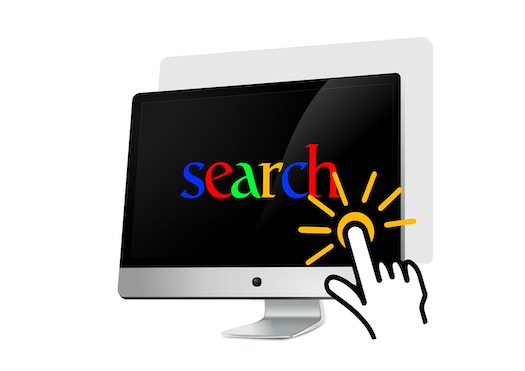 Search engine optimization (SEO) is one of those marketing terms that often brings confusion and frustration. How do you even begin to know if your website content is SEO friendly? Or if the content strategy you crafted is working?
SEO strategy is simpler than you think. By incorporating these 5 components to
search engine optimization
, you'll rank higher on Google and your website traffic will increase.

5 Components To Create Search Engine Optimization
1. Research Keyword Phrases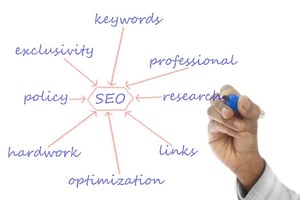 SEO keyword phrases are what your ideal customer would be searching for online. Think of things that they would ask or problems they'd need to solve, and write helpful content with those keyword phrases appearing in the title, headings, metadescription and body text. To rank high on Google, you also have to structure your content into topic clusters, built around pillar articles.
There are many great tools out there to help choose winning keyword phrases. The simplest method is typing your keyword ideas into Google to see the number of available results. You can also make use of Google's autocomplete to get ideas.
2. Layout Content Properly
When laying out your content make use of header formatting to guide readers attention to important topics and make it easy for people to skim read. H1 headings are reserved for page titles, H2 are for main topic headings, and H3 is for subtopics within H2. This makes it easier for humans and machines (Google crawlers) to understand.
3. Add Alt Text to Images
Images are also included in results and they are often misunderstood or misinterpreted by the machines responsible for sorting the data. Adding alt text to images will make sure the images are clearly understood and you'll avoid false results.
4. Use Your Analytics
It is important to constantly monitor your SEO rankings and adjust as necessary. Simply changing a word in a title or headline could have dramatic results. You'll get a lot more mileage out of your campaigns, and a great deal of insight into your users, if you monitor your results and work to improve them. If you don't have specialized tools in-house, you could make use of Google analytics tools, like Data Studio, which is available to everyone.
5. Use Landing Pages
There are few things more powerful for ranking and gaining new traffic than a well-executed landing page. A landing page is typically constructed to contain a very well written e-book, infographic or guide providing high-value content. The landing page is linked internally to relevant blogs, typically as a call-to-action at the end. If readers are looking for more information, they can click on the landing page link.
By learning how to create search engine optimization, you can improve the online experience for visitors to your website. And, the higher your website ranks in a search, the more a user will trust your company, making them more likely to become a customer.
Go Beyond the Basics of How To Create Search Engine Optimization
TW Blog Sign-Up
Learn more about how to grow your business and improve your sales team process.