How To Use SEO To Increase Website Traffic For Your Company
November 03, 2017 | 3 minute read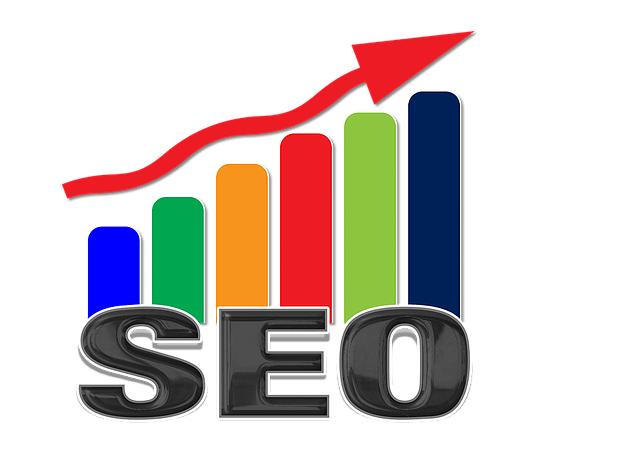 You'll see the benefits of search engine optimization (SEO) right away because you use SEO to increase website traffic so customers find you faster. Optimization boosts your search ranking, on the results page, which helps you attract the right buyers. The people who want to buy your product or service. Your online sales may increase up to 340%!
SEO Improves Website Ranking
SEO improves website ranking, which is important because, to increase website traffic, people need to find your company first and click on the products or services you offer. Ideally, you want your website to rank on the first page, because most people don't click beyond that.
4 Tips on how to use SEO to Increase Website Traffic
The Role of Keywords in SEO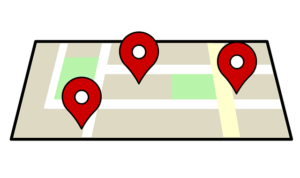 Keywords are, well, key, in SEO. They are like the red pins on a Google Map, that show you exactly where your destination is located. To get your customers to the place you need them to go, make sure your SEO keywords are as specific and accurate as possible. This will increase website traffic to your company site.
Imagine you are trying to find a flower shop near a specific intersection. You wouldn't want your GPS to send you to the other side of town. When your customer searches for a specific product, your SEO keywords need to provide accurate directions to the search engine, so the customer finds the right content. For best results when you use SEO to increase website traffic, be sure to choose powerful SEO keywords and use professional keyword placement strategies within your content.
SEO Copywriting Immediately Increased Online Store Sales By 340%
Before contacting Tangible Words, Topsy Farms had a website, an online store, a hearty blog, and an engaged audience; but online store sales were lower than they wanted.
After Tangible Words conceptualized their messaging and used SEO to increase website traffic to the Topsy Farms homepage, online store sales increased by 340% immediately. The Topsy Farms website started ranking first organically on major search engines for a key competitive term.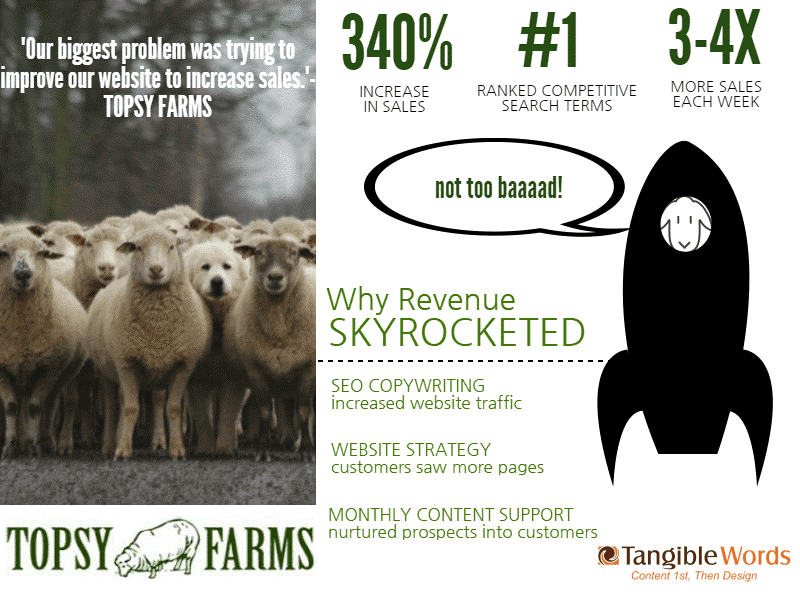 Tangible Words can help you rewrite your homepage for SEO, and incorporate secondary lead generation tools.
Use SEO To Increase Website Traffic and Grow YOUR Online Sales NOW
TW Blog Sign-Up
Learn more about how to grow your business and improve your sales team process.