How To Get More Word of Mouth Referrals in Manufacturing
October 01, 2019 | 3 minute read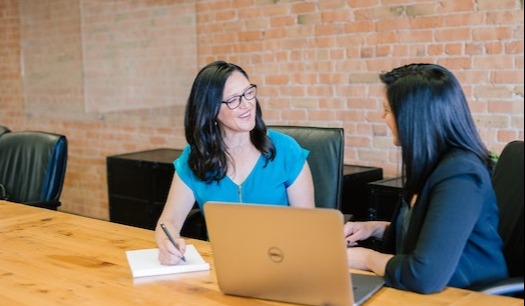 People trust referrals from friends, acquaintances, and colleagues more than information from a company. So, it's important to generate as many word of mouth referrals as you possibly can.
A happy customer's story will get people's attention more than any ad campaign you run. In the manufacturing industry, having distributors that sing your praises will always yield more sales leads than attracting new customers yourself.
More often than not, businesses (and people) underestimate the power of a good in-person recommendation. Every day we are inundated with thousands of ads. Making a decision based on a word or mouth recommendation will always be more meaningful than an advertisement.
Proof that Word of Mouth Marketing Works
Word of mouth marketing is one of the most cost-effective ways to obtain new customers. Data from Big Commerce shows that 92% of buyers trust recommendations from friends and family more than advertising and 74% of consumers consider word of mouth a key factor in their decision-making process. As long as people are involved, trust will always play a role in the decision to purchase, which is why it is important to have a customer-centric sales process. Word of mouth marketing will ensure you have customers that are more than willing to share their positive experience with friends and colleagues.
Why a Customer-Centric Approach is Best for Growth
Making your sales process customer-centric is what's best for your customers and for you, which is also a principle of inbound marketing. Inbound marketing creates a positive experience at every stage of the buyer's journey. Here are three suggestions for how to better serve your customers and prospects:
Understand your customer's needs and create content that eases concerns, answers questions and easily explains how your product can solve their problems. Good content will build trust and loyalty. When customers trust you, they will share the knowledge and experience they have had with their industry colleagues. For example, your manufacturing company will be top of mind if a customer runs into a colleague with a similar challenge. Your content online can be easily shared in email, text or in-person to broaden your reach and help more prospective customers.


Get feedback from your customers by survey or a direct call. Always be sure to listen to the experience your customers have had during their buying process. The customer will feel cared for and you will discover new ways to better serve them better. Your customer may have concerns you weren't even aware of or point out small things you may have missed in your buying process, which will improve the customer experience dramatically. They may provide valuable feedback about your sales team's demeanour, the shipping method you use, or even the payment processes your company uses. Listening intently and changing processes to improve your customer experience goes a long way in creating loyalty and word of mouth referrals for your company.


Create after-care support that is unmatched by the competition. You could implement a consumer advocacy program to reward and show your gratitude to your customers. Essentially, you provide incentives to customers that share their positive experience with your business. This is another powerful opportunity for word of mouth marketing.
Tools That Will Improve Your Customer Experience
There are tools you can use to monitor and improve your customer experience/satisfaction. The HubSpot CRM is a great way to begin organizing customer management in your manufacturing business. HubSpot is an all-in-one tool that includes marketing, sales and customer management. HubSpot Service Professional can be purchased to allow you to better track the performance of your entire customer experience. You can customize ticket processes and pipelines, create customer satisfaction surveys, create custom reports and automate tasks.
Through organization, established processes and a desire to constantly improve customer experience, you will maximize the number of word of mouth referrals your company receives.
Explore Your Marketing Options in the Manufacturing Industry
If your marketing and sales teams are already maxed out, you can always outsource aspects of your efforts to a growth agency that can work with you to implement customer-centric inbound marketing practices.
References:
https://www.bigcommerce.com/blog/word-of-mouth-marketing/#what-is-word-of-mouth-marketing
TW Blog Sign-Up
Learn more about how to grow your business and improve your sales team process.