Extend Customer Lifetime Value in the Manufacturing Industry
September 19, 2019 | 6 minute read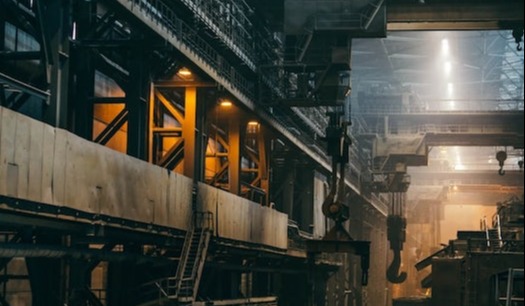 Improving customer retention is a more valuable effort than new customer acquisition.
This doesn't mean that you should stop searching for new customers, rather that it might be worth shifting a portion of your prospecting efforts towards
customer retention
. Customer lifetime value (CLV) is the average amount of money that a customer will spend at your business over the duration of their relationship with you, minus the initial costs to acquire the customer.
In its most basic form, customer lifetime value looks like this:
You invest $5 in advertising to get 1 customer. This customer buys 1 item every year for 20 years at $100. So your CLV for this hypothetical customer is $1995 (i.e. (20*100)-5 ). That's a pretty good profit margin.
The alternative, where you focus on many new customers can look like this:
$5 spent on advertising per person to acquire 20 new customers who buy the $100 product once. You're CLV for each of those single purchase customers is only $95.
You've sold the same number of products, but with 20 new customers you've spent $100 on advertising instead of $5, so your profit overall is $95 less, plus you have to keep repeating that investment. This also doesn't include time invested by your team to find, qualify, close a sale, and onboard each new lead.
Customer retention is significantly more affordable, and will have a higher long term return on investment than constant new customer acquisition.
9 Ways Manufacturers Can Extend Customer Lifetime Value
There are plenty of ways you can maintain long term customer relationships in the manufacturing industry, and get them to buy more of your products.
1. Strive to Provide Unparalleled Customer Service
Your customer service matters more than anything else. Even one bad customer service experience can send a customer on the hunt for a new supplier. Providing excellent customer service means making their life easier. It should be as simple as possible for customers to order what they want from you and for them to get in touch with a real person if they need help. Providing a variety of contact options, including email, contact forms, live chat, and social media will go a long way to helping customers feel heard. Keep in mind that responses need to be quick, especially on social media. The average Twitter user expects a response within an hour. On other social media platforms people expect a response within 24 hours.
2. Enthusiastically Appreciate Your Customers
Sending a thank you note to a customer immediately after they've ordered is a simple effort that keeps your company and brand top of mind. A thank you email should be genuine and not include a sales pitch. It can be helpful to offer a thank you gift in the form of a discount code or coupon towards future purchases. This process can be completely automated in HubSpot to save staff time.
3. Offer Insider Rewards to Customers
Customer loyalty programs are definitely worth the investment. Being able to collect points towards a future reward can be very motivating for customers. Building towards a tangible reward or a discount on future orders can really build brand loyalty. When you're designing your rewards programs it's important to identify your top customers, the ones who bring in the most consistent value for you, and design it to please them. Those are the customers you want more of. Inc.com has list of tips to help you develop a killer loyalty program.
4. Keep in Touch With Customers
A drip email campaign is an automated series of emails that go out to customers at regular, but not too frequent, intervals. These emails should focus on strengthening relationships, not being a sales pitch. Drip emails should offer clients helpful tips and useful information. You could send customers tips on how to order their products more easily. You could also share interesting statistics that show the value of your product, like how much money they've saved by purchasing with you, or if they've made a positive environmental impact by using your product.
5. Listen to Your Customers
It's important to ask your customers for feedback. Surveys are an excellent source of data to help you figure out what you're doing well, what your customers actually care about, and what you can improve or scrap. Services like HubSpot Service Professional can help you track customer satisfaction. Customer satisfaction is especially important in an industry like manufacturing, where one customer may be ordering a substantial number of products. Losing one customer who regularly makes large orders can be a huge hit to your bottom line.
Surveys should be simple and short. Ideally the first question should be a rating question like "how likely are you to recommend our company to your colleagues", based on the ratings a second question can be delivered. For someone who selects the "most likely to recommend" they could then be asked "what is your favourite thing about our company". If a customer rates on the low end of the scale the second question could be "How can we improve our service?".
Once you have this data you can track trends and use the insights to improve your products and customer service, perhaps by investing in technology or tools for your sales team the same as you would for research and development teams.
6. Make it Easy to Order More
Setting up an account and making that first order should be super easy for your client. If you ask for too much information and it takes them several minutes to track it down, they're probably going to go somewhere else. For existing customers it should be easy to order new or re-order previous products. If your customers consistently order the same products on a regular schedule, think about providing a subscription option, so they don't have to think about ordering.
7. Check in With Quiet Customers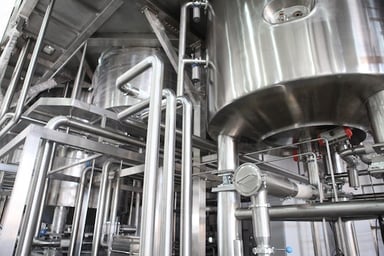 If you have customers that haven't ordered from you in a long time, say 6 months or more, it's a good idea to send them a quick check in email. Ask how they are and if they're still interested in visiting your website. You could also offer a coupon or discount code in this email. Emails in HubSpot can be automated for this type of interaction and can be flagged for followup by a sales team member. You also have an opportunity to offer them an unsubscribe option if they're really no longer interested in your products.

8. Upsell or Cross Sell Complementary Products
Upselling is helping your customer upgrade from a basic product to a more expensive option. You need to tread carefully when upselling or cross-selling. It should only be attempted if you truly believe it would be better value for the customer. If done right, upselling can make your customers feel like you really understand them and care about their success.
Cross selling is offering complementary services or products to what the customer is already purchasing. Cross selling product recommendations should be truly relevant to what the customer is already purchasing in order to be perceived as a helpful suggestion and not a sales pitch.
9. Personalize Interactions and Experiences
A customized experience when dealing with your company shows that you are listening to each customer, and you want to help them. Recommendations and ideas should be relevant to their business specifically. It's important to segment your contact lists into groups so that you can offer more targeted service to your customers. A customer relationship management (CRM) tool, like HubSpot can help you quickly and easily segment your contacts, saving your team time through organization.
Improve Retention and Watch Growth Happen
If you take full advantage of these 9 ways to improve your customer lifetime value, you're going to have happier customers who order more product from you, and recommend you to their colleagues.
The bottom line is this: know your customer extremely well. Focus on building strong relationships with them, be constantly on the lookout for how to solve their problems, and monitor their satisfaction.
Reasons You Need to Know Your Customers
References:
https://www.inc.com/guides/2010/08/how-to-start-a-customer-rewards-program.html
TW Blog Sign-Up
Learn more about how to grow your business and improve your sales team process.