How To Maximize Sales To Distributors in the Manufacturing Industry
August 29, 2019 | 3 minute read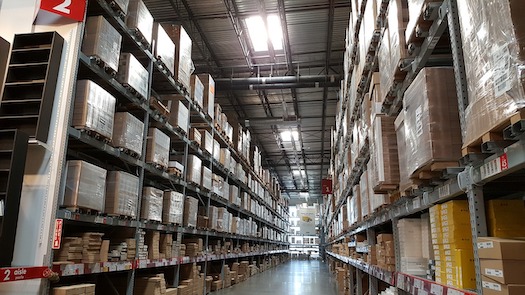 Sales in the manufacturing sector are unique. You are not selling to individuals, but to specific distributors who in turn get your product into the hands of stores and consumers. The challenge here is that you now have multiple people to appeal to with each product.


Unique Challenges for Growth in the Manufacturing Industry
How To Get Your Distributors To Actually Buy Your Product
The biggest key to sales growth is getting distributors to buy more of your product line. But how do you do that?
If distributors truly understand the product, selling it should be a breeze. However, you cannot expect distributors to do all the legwork of research and training. Educate them on the products so they are equipped to then go out and sell. Doing so also helps them feel like they are part of your team. You will be ahead of the pack in sales if your distributors feel connected.
Write content that explains how your solutions (or products) help the end consumer and how some products can be used together. Consider both the distributor's struggles and challenges as well as the end consumer, so you can essentially do the marketing for the distributor through valuable content creation.
Marketing Automation Is the Future
The hidden benefit to all that lovely content you have created is in addition to these posts being online, your sales team should have processes in place to easily share this information with distributors. Here are some examples of things that can help you automate sending out valuable content to leads:
Email series
CRM
Editorial Calendar
Calls-to-Action (downloadable gated content)
Blogs
Why you want to start automating your manufacturing marketing:
Automation is a time-saver: You can schedule your posts so that you can batch your work, saving both time and money.
You can meet the needs of all of your distributors: Each distributor is unique - automation will ensure their many different needs are being met by assigning each distributor to a different contact group that has content tailored specifically to their needs.
Your posts can be tracked: The CRM provides a detailed report on each campaign that it automated.
Lead nurturing will be easier: You no longer have to connect manually with each lead. Automation will ensure that no leads are missed or overlooked.
Don't Miss Out on Sales in the Manufacturing Industry
The philosophy of inbound marketing is what lets the content do the work of educating your distributors for you. Your sales team can then work on how best to expand the products sold to them. You will also be able to extend customer lifetime value by maximizing what you sell to current distributors as the surest way to sales growth.
References:
https://www2.deloitte.com/us/en/pages/manufacturing/articles/future-of-manufacturing-skills-gap-study.html
https://www.manufacturingglobal.com/top-10/top-10-manufacturing-trends-2019
https://www.forbes.com/sites/louiscolumbus/2018/06/24/predicting-the-future-of-digital-manufacturing-2018/#6db7e3d87c9b
TW Blog Sign-Up
Learn more about how to grow your business and improve your sales team process.