How to do Economic Development In A Recession
May 22, 2020 | 3 minute read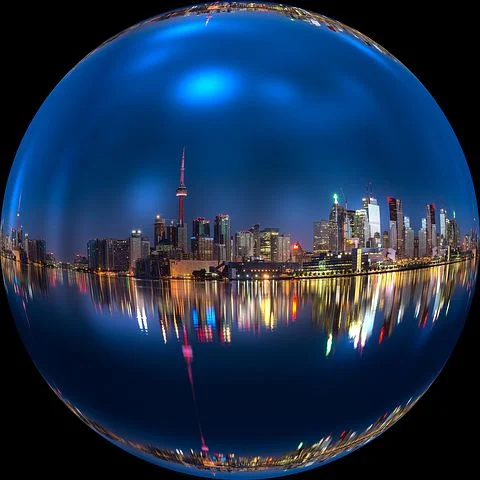 One of the most challenging times for everyone — including Economic Development organizations — is a recession. Budgets are cut: investors reduce time traveling to evaluate new sites and local businesses are aggressively slashing their small marketing budgets. This presents a multi-layered challenge for those in economic development: how do you set your region apart from all the others when money is tight and the economy is volatile?
Set Your Region Apart During a Recession & Get Ready for Economic Recovery
Maintain (or Increase) Marketing Budgets:

Budget cuts are usually the first thing to happen following news of an impending recession or tough economic times. However, one of the worst decisions is to cut back (or cut out) the marketing budget during a recession — because people need to hear from you more than ever. They need free help. They need guidance. They need to see success stories of how other people are getting through it. All of these efforts can come from your marketing team.

Of course, economic recovery is not "business as usual," and ignoring or glossing over the realities is also a poor decision.

Be aware of the struggles that your region is going through. Then find the ways you can still serve local businesses and potential investors.



Experiment with Low Risk, New Ideas: You have chosen the people you work with for a reason: they are clever, resourceful and can pivot quickly. Give them the chance to pitch some new ideas and show confidence in your team by testing their ideas. Sounds easy right?

Here's what's not easy. Innovation doesn't happen without time, space, facilitation and accountability. Here's a method that lets you do all four of those. We've seen innovation happen from weekly meetings focused on problem solving. You can do this using a simple structure:

a) Dump all the problems down in 3 minutes (give yourself a time limit — it's necessary!)
b) Identify the top 3 problems
c) Spend the rest of the session popcorn suggesting ideas to resolve those top 3 problems — even ideas that start off poorly might have a golden nugget of greatness inside them. While your creative brain is working, try not to use your critical mind, let the ideas flow out and edit them afterwards.
d) Do this every week it's a really vital habit great companies use and it will give you the feeling of momentum and progress even when things are slow. Remember your Napoleon Hill? Persistence + Momentum => Breakthrough! (Pretty sure that came from Napoleon Hill ;)



Show Off What's Still Great: People need hope, inspiration and someone to lead them More Than Ever in times of darkness, and I'm not talking about Rufus Scrimgeour, I'm talking about a real Harry Potter self-belief. You already know to use every low-cost tool to your advantage. But what's your content strategy?

Here are some ideas:
Get the great Canadian company, Vidyard's, Chrome Extension and make short videos featuring the websites of companies in your area doing a great job.
Start a podcast interviewing great companies and share how they're surviving and thriving right now.
Use your press relationships to profile stories of success in local media.
Celebrate others on social media.
Be a networker: help people connect to share ideas and solutions to common problems.
Inbound Marketing Can Help Improve Economic Development
In order to reach investors from the beginning of your campaign to the end you need wrap around online communications (and inbound marketing to track the success of it) to:
Attract - using blogs, keywords, and social media

Convert - using forms, landing pages, and calls-to-action

Close - using emails and workflows
Attract Your Next Big Investor With Inbound (In A Recession or Economic Recovery)
Economic development officers are more important than ever. Your leadership and guidance will be inspirational to your staff and entire region. Learn more about recession-proofing your business here.
References:
https://growthhackers.com/growth-studies/airbnb
TW Blog Sign-Up
Learn more about how to grow your business and improve your sales team process.