Is There Such a Thing as a Recession Proof Business?
June 23, 2020 | 14 minute read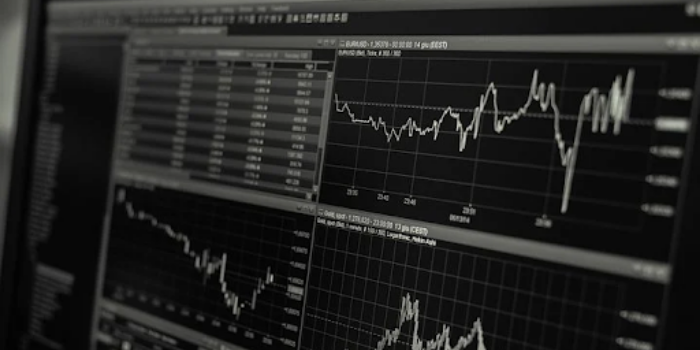 The bad news? Recessions can be frightening and uncertain. The good news? You can do this! Preparing for a recession is not a task that anyone looks forward to. However, ignoring it does not prevent it. The best way to build a recession proof business is to be prepared for anything.
While being prepared is important, a recession will impact each sector in a different way. As experienced during the COVID-19 pandemic, some sectors (like tourism and hospitality industries) struggle more than others. Take a deep breath, remember that you are a strong leader, and with some adjustments to your plans you can get through this!
Table of Contents (7 minute read)
How to Help Your Sales Team and Build a Recession Proof Business

How Manufacturing Can Join the Ranks of Recession Proof Industries

More Ways to Make Your Manufacturing Company a Recession Proof Business

How to Turn Tourism Operations Into Recession Proof Businesses

Recession Proof Business Ideas for Food and Beverage Companies

The Best Recession Proof Business Ideas for Education and SaaS

How Tangible Words Can Make Economic Development Recession Proof
Recession Proof Businesses: How to Survive a Collapse
The Great Recession of 2008 caused catastrophic job loss and market collapses. Preparing for the next recession or economic downturn will look different depending on the sector you are in.
How to Make Manufacturing Recession Proof
Increase manufacturing by creating new products
Transition into other industries that are more recession-proof
Expand your customer base to increase qualified leads
How to Make Tourism Recession Proof
Keep tourism marketing budgets solid
Under promise and over-deliver
Don't forget about your existing client base
How to Make a Food and Beverage Company Recession Proof
Keep your food and beverage marketing budget
Keep ahead of your competition
Make smart decisions to decrease expenses
How to Make an Association Recession Proof
Keep a constant marketing budget
Build up your association membership
Create a variety of personas for stronger content
How to Make Education and SaaS Recession Proof
Connect with new customers ASAP
Host weekly webinars
Send out win-back offers
Don't be afraid to try new things
Understand when you need help
How to Make Economic Development Recession Proof
Maintain economic development marketing budgets
Use your content to keep communication lines open with existing customers
Continue to focus on networking
HubSpot Is the Way of the Future
Regardless of the sector, employ the services of an inbound marketing agency that uses HubSpot software. HubSpot will save you money by consolidating your marketing efforts and will save time by automating all of your processes. Using an agency will help with the following:
Find leads you didn't know existed
Target leads effectively
Make the marketing process run smoother while saving money on marketing
Track customers along their buyer's journey
Get the expertise of several employees for the cost of one
How to Help Your Sales Team and Build a Recession Proof Business
Sales teams face many challenges during a recession; however there are strategies you can implement to help during the difficult times.
5 Ways to Support Your Sales Team During a Recession
Working in sales can be difficult - nothing is predictable. However, there are strategies to help your sales team during a recession or economic downturn:
Build in Resilience: Build a team that is resilient and can embrace new training, changes in customer service and transitions into new markets.
Use Effective Tools: Find tools that your sales team can use to help streamline productivity.
Promote Customer Retention Activities: Build connections with your customers that will show them they can have confidence in your team.
Increase Market Research: Make sure you know exactly what your customers (and potential customers) are looking for - and make sure they get it!
Concentrate on Fewer Leads, but Contact Them More: During a recession your sales team needs to direct their focus to a small group of prospects and give them all the attention that they need and deserve.
How Manufacturing Can Join the Ranks of Recession Proof Industries
During a recession or economic downturn, it is possible that some manufacturers will see a demand for the product they make (think toilet paper or hand sanitizer). But there will be other companies that will see business slow. So, how can you ensure that you are protected during a recession, regardless of the product you manufacture?
3 Ways Manufacturing Can Become a Recession Proof Business
Increase Innovation to Make New Products: Any successful business owner knows that doing things the same way forever will not lead to success. Being able to pivot and innovate means manufacturers can succeed. Consider areas that you can expand into (healthcare, waste disposal, etc.) that are recession proof in order to bring more revenue in. With very little retooling, it is possible to create those recession proof products. And if those products actually help the community during a recession, it will build up your image within your community. Don't we all love companies who jump in to help?
Expand Into International Markets:

While often a recession can be a global event, there are times where certain countries/continents get hit harder than others. Brainstorm ways that you can make your brand known in

international

markets - maybe they are short on what you are making!

Increase Qualified Leads to Grow Your Customer Base: Protect yourself by embracing inbound marketing strategies that will help you to come up with new ways to reach potential customers. Increasing your customer base will decrease the impact of a lost customer during a recession.
More Ways to Make Your Manufacturing Company a Recession Proof Business
While other sectors may be hit harder by recessions than manufacturing, the ripple effects can last for many years. Like anything else, proper planning is essential to ensure that your manufacturing company can be a recession proof business.
4 Ways to Recession Proof Your Manufacturing Business
Consider embracing these steps to help prepare for a potential recession:
Cut Back on Unnecessary Expenses: In order to create more stability during a recession, cut back on expenses that are not necessary. If it doesn't impact growth, bid it adieu.
Increase the Marketing and Advertising Budget: Your customers and investors need to know that you are still there for them during a recession. Even though it may be your first instinct to make cuts to your marketing budget, consider leaving it as is.
Be Prepared to Pivot Your Strategic Plan Towards Survival: During a recession it may be time to change plans to help your manufacturing company. Having a strategic plan in place "in case" will help if a recession hits.
Inspire Your Employees: You can help calm the (many) fears of your employees by being the strong leader they are looking for. Also, remember that your words matter more during hard times - so be honest and transparent.
Like a "choose your own adventure" book, make sure your recession plan leaves room for a variety of potential outcomes.
How to Turn Tourism Operations Into Recession Proof Businesses
Tourism can be one of the hardest hit sectors during a recession. The following tips can help transform Ontario tourism operators into recession proof businesses.
3 Tips for Creating Recession Proof Businesses in Tourism
Under Promise, Over Deliver: The idea behind this concept is that, by keeping customer expectations low and routinely exceeding them, a company will develop a good reputation. Tourism operators can under promise and over deliver by providing services that visitors were not expecting. For example, if your resort boasts a coffee maker and a kettle in the room and when guests show up they find a fridge as well, you have delivered more than they expected. They will remember this relatively small gesture in times of economic downturn.
Maintain Marketing Budgets: Instead of stopping or decreasing marketing campaigns, recessions give tourism businesses opportunities to refocus on what is working well in their marketing plans and stop doing what is less effective.
Strengthen Relationships With Existing Customers: Building on to the relationships they already have with existing clients really can serve tourist operators well during economic hardships. By focusing on those relationships, tourist operators can continue to delight their customers, who will then recommend them to others.
Recession Proof Business Ideas for Food and Beverage Companies
A recession presents a variety of challenges for food and beverage companies. While grocery stores tend to thrive during a recession (as we saw in the COVID-19 pandemic), restaurants tend to suffer with more people trying to cut out extra costs. Consider adopting some of the following strategies to help recession proof your food and beverage company.
3 Recession Proof Business Ideas for Food and Beverage Companies
Don't Cut Your Marketing Budget: A recession presents a delicate situation: you need to save money without reducing the number of new customers you are attracting. If you're not marketing to new customers, your sales are going to decline. By tailoring your content to your ideal customers, you give answers to their most-burning questions to help inform their decisions.
Innovate to Stay Ahead of the Competition: A recession is a great time to begin to innovate and diversify your products. Think of products that your customers will need during this time and aim to stay in markets that aren't as affected by the economy.
Cut Expenses: There is always room to cut extras, whether it is business trips or company lunches. Also consider renegotiating deals with suppliers or managing your inventory as additional ways to create some cash flow.
How Associations Can Thrive as a Recession Proof Business
Recessions can be particularly difficult for associations. Being prepared is the best course of action to ensure that your association can stay the course.
5 Ways to Recession Proof Associations
Create a Strategic Plan: Your strategic plan, which is essential to your success, should include technology to support your association's goals.
Streamline Your Processes: By initiating the use of a CRM, your association will be able to automate tasks that are time-consuming (email communication, renewals and reports). A good CRM can also improve the process of building up membership.
Offer Continuous Value: Make sure the content that your members are receiving is valuable and provides special learning opportunities. Members need to see that their money is actually getting them something of value.
Don't Cut Marketing: In order for your members (and potential members) to continue being informed about your association, make sure that your marketing budget remains the same.
Use Social Media to Your Advantage: Share your strategies with your members through your various social media platforms - that way they can know that you are still there for them regardless of what is happening in the world around them.
A recession doesn't have to break your association. And although a recession is a hurdle, your members will support the association that doesn't give up.
The Best Recession Proof Business Ideas for Education and SaaS
During a recession, some sectors fare better than others. In recent years (and specifically in 2020 when a global pandemic all but shut down the world), it became evident how much we truly can do from home because of the internet. From grocery orders, to online religious ceremonies, to holiday dinners with families, we have carried on with life inside our own little bubbles.
The education and SaaS companies that have thrived through the recent economic downturns are the ones who properly planned and prepared for turbulence.
5 Ways to Make Your Company as Recession Proof as Education and SaaS Companies
Education and SaaS companies have all the important aspects that set them up for success. But that doesn't mean that every company can survive a recession. These strategies will help prepare your company for whatever lies ahead.
Connect With New Customers ASAP: Rocky economic waters obviously make all customers leery. Reach out to new customers to ease their uncertainty - this will give them confidence that they made the right choice with your company.
Host Weekly Webinars: Give your customers the opportunity to learn from the experts, while giving them the connection we are all craving.
Send Out Win-Back Offers:Unpredictable times sometimes result in customers that change their minds. A win-back offer is a targeted email series that is sent to lapsed members. By sending out a win-back offer, your customers will know that you care about them.
Don't Be Afraid to Try New Things: You hired creative people for a reason - reach out and see if they are simmering any new ideas. Don't be afraid to try them out!
Understand When You Need Help: While your company has a lot of other strengths, it is okay to not have all the answers about how to market your product in the recession economy. Consider reaching out to an inbound marketing agency to help with content creation, automation, or social media marketing.
How Tangible Words Can Make Economic Development Recession Proof
A recession brings a lot of stress and pressure to an economic development officer. When costs are cut, local businesses cut back on their marketing budgets and investors reduce the amount of time they spend assessing new sites. What can you do to ensure that your community thrives, and your stakeholders and council stay on board?
4 Tips to Make Economic Development Recession Proof
Don't Cut Marketing: As soon as things start to get rocky, advertising expenses are typically the first to go. However, the reality is that cutting marketing budgets can actually cause more long-term damage. This is especially true if the regions in your area don't cut their marketing budgets - tourists and investors will now be attracted to them and not to you.
Increase Communication With Your Customers: Keeping the lines of communication open with your investors is key to letting them know what is happening in your community, regardless of the economy. There are a variety of ways to keep your investors in the know, such as social media marketing, email marketing, CTAs and blog posts.
Networking: Networking builds rapport, trust and mutual benefit. By connecting with others who have your community's best interest at heart, you will be rewarded with win-win relationships. This type of support system will help in an economic downturn and will thrive during recovery.
Under Promising and Over Delivering: As an EDO, when you deliver more to your investors than they were expecting, your perceived value increases. Working with an inbound marketing agency like Tangible Words can help you build marketing and sales strategies that you can track, in order to show your investors that your marketing efforts are working.
Your investors, council and community members are looking to your leadership and guidance to get through whatever lies ahead for your region.
Support in Sales and Marketing Can Help
Difficult economic times are stressful for everyone. Reach out to Tangible Words if you need tools or advice for your business.
TW Blog Sign-Up
Learn more about how to grow your business and improve your sales team process.