HubSpot Pricing Debate: Why Not Use the Free Version of Hubspot?
March 26, 2019 | 3 minute read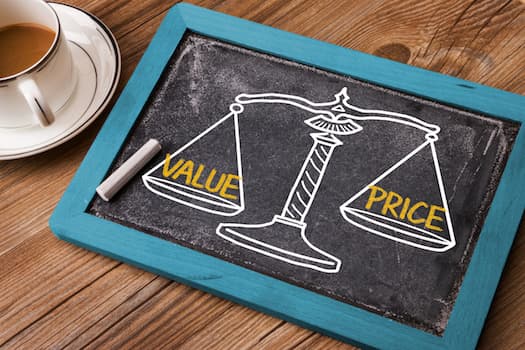 Not everyone who uses YouTube wants YouTube Premium if they get what they want from the free version. So if you get what you want from the free version of HubSpot, why would you need to upgrade? Here are some reasons:
Your business is growing at a rate that the free version of HubSpot can't keep up with.
You're confident that you have a good enough grasp of HubSpot that you want to try its upgraded features.
You're so satisfied with the free versions results, that you want to see what the upgraded levels can do.
First we need to make sure you are getting all that you want from the free version. After all, the free version can work very well for certain situations, so we want to weigh HubSpot pricing with a critical eye. There are three options for you:
Continue with the free version of HubSpot
Upgrade to a new level, or
Hire an inbound marketing agency to manage your HubSpot tools for you.
Let's explore these options.
When Should You Stick with Free HubSpot Pricing?
The free version of HubSpot is an excellent way of getting some insight into some of your business's target demographics. From just the free version, you can learn a lot about the type of person who is interested in filling out a contact form. Even this small amount of information can be invaluable. Inbound marketing is all about taking a complete stranger and transforming them into a customer, by catering to their specific needs and persona.
The free version allows you the freedom to explore the software without being roped in. If you don't see value in what you're getting from the free version, chances are you won't care for what you're getting in the upgrade.
The HubSpot Marketing Hub gives you first-hand insight into the world of inbound marketing. If you're unsure what inbound marketing is, and why HubSpot is a good place to begin your inbound marketing journey, we've written many posts on the subject that you might find helpful here.
When Should You Upgrade?
"The reason you would upgrade to Marketing Pro is that you have a product you need to sell now and have identified limited capacity to do that effectively on your own." - Alysha, Tangible Words
Essentially, you upgrade to Marketing Hub Pro when you know you want to start laying the foundations for future growth, so you can scale to bigger opportunities.

There are three versions of HubSpot's marketing hub, and as your marketing team grows and your leads increase, you can choose to work your way up the levels depending on your level of confidence in the software. There are three paid levels:

Starter (starting at $50 a month) which unlocks features like ad management, chatbots, and removal of HubSpot branding.
Professional (starting at $800 a month) which unlocks content strategy, smart content, and custom reporting.
Enterprise (starting at $3200 a month) which unlocks custom event reporting, predictive lead scoring, and YouTube integration.
The free version gives you a feel for HubSpot, but like any free version, it only hints at some of the most useful features of the software, like goal-based nurturing and salesforce integration.


Still Unsure Which Level of HubSpot Pricing is Right for You?
We're going to be honest: HubSpot is a vast and complicated platform, and it can be overwhelming for someone new to the software. That's where Tangible Words come in. As a HubSpot partner, we can explain all the features of HubSpot while answering all the tough questions you might feel uncomfortable asking a direct HubSpot employee.
Let a HubSpot partner be your guide! We're happy to share our own stories of the great things inbound can do for a business: check out our case stories page to see what our inbound agency has done for HubSpot users just like you.
Want to Get Started on Your HubSpot Journey?
Click below to get signed up to use HubSpot for free! Start getting more qualified leads right away.
References: https://www.hubspot.com/inbound-marketing
TW Blog Sign-Up
Learn more about how to grow your business and improve your sales team process.