HubSpot - Everything You Need to Know Right Now
August 07, 2020 | 14 minute read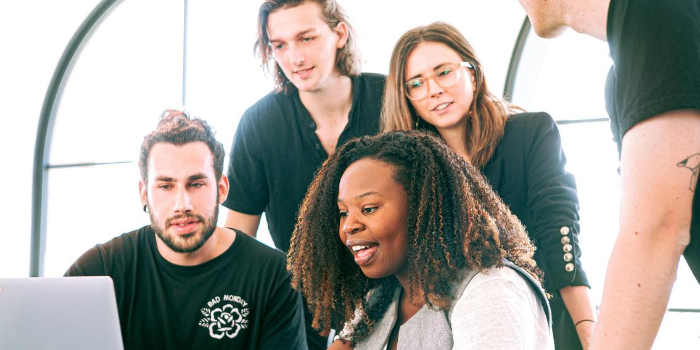 Long, long ago, marketers would use traditional means to shoot marketing messages out to the public at large in hopes of selling products and services. In 2003, HubSpot came up with the Inbound Methodology, a new way to target messaging at the right people in a way that drives them to a product or service without a business having to do any additional outreach or cold calling.
In your search to find an inbound marketing tool to help you market and grow your business, you've likely come across HubSpot as a viable option. This article is a full overview on everything you'll want to know if you're considering purchasing HubSpot or upgrading from it's free version.

Table of Contents
(11 minute read)
1. HubSpot - Everything You Need to Know Right Now
3. 3 Reasons Why HubSpot Benefits Business
4. Which Companies Are Best Suited for HubSpot?
5. Which of the 4 HubSpot Packages Is Best for Your Company?
6. 3 Marketing Packages & What You Get With Each
7. 2 Powerful Marketing Add-Ons to Choose From
9. How HubSpot Protects Privacy and Stores Data
11. HubSpot, Your Website and Growth Driven-Design
12. How a Sales Manager Can Manage a Team With HubSpot
14. Need Help With Your HubSpot Marketing?
Tangible Words is a Platinum HubSpot Partner
15. What Are You Waiting For? Try HubSpot for Free Today!
What Is HubSpot?
HubSpot is an online tool designed to streamline marketing, sales and customer service for your business. It allows you to shorten your sales cycle and increase your bottom line. But only if used at its best! Used properly, HubSpot enables you to attract the right people, engage them in meaningful conversation and convert them into paying customers. You can go further by delighting your customers - all with one powerful tool.
HubSpot includes:
A full marketing suite to quickly and easily create blogs, web pages (landing pages), emails and social media campaigns.
A robust set of analytics to give you a full understanding of

how your online activities are performing

.
A sales hub so you can manage your customer relationships (in a CRM), email sequences and customer interactions, as well as store files like invoices and quotes.
A customer service space to oversee service tickets and respond to customers via live chat.
3 Reasons Why HubSpot Benefits Business
HubSpot is a centralized hub to manage all of your online marketing, sales and customer service activities.
Instead of using multiple, high-ticket programs for things like web design, blogs, analytics and social media, you can do it all in one place, without hiring a developer or design team.
HubSpot can help you

grow your audience

and strengthen your online brand within a short time frame.
Which Companies Are Best Suited for HubSpot?
HubSpot offers various packages based on your specific needs. Whether you are a solopreneur or large corporate team, HubSpot has been used successfully by both B2B and B2C companies.
In short, HubSpot will work for you if you are looking to:
Generate more leads to

fill your sales pipeline

Automate your marketing and communications
Seamlessly plan and schedule your content, like blog posts and email campaigns
Get found online via

search engine optimization (SEO)

Analyze business insights to see how your efforts are paying off
Which of the 4 HubSpot Packages Is Best for Your Company?
There are 4 HubSpot marketing packages to choose from. Here is an overview of the best package for each individual business type:
1. HubSpot Free Package
Great for marketers who want to get a feel for HubSpot before purchasing.
2. HubSpot Marketing Starter Package
Hubspot Marketing Starter is aimed at smaller businesses who are just beginning to collect sales leads.
3. HubSpot Marketing Professional Package
Hubspot Marketing Professional is well suited for mid-sized companies who have a large number of existing customers and sales leads.
4. HubSpot Marketing Enterprise Package
Hubspot Marketing Enterprise is intended for large organizations who already have thousands of customers and sales leads.
3 Marketing Packages & What You Get With Each
Lead flows and pop-up forms: Create pop-up forms and place them within your content, so you can begin to build a contact list.
Analytics: See which pages and offers on your website are bringing in the most traffic.
Automatic email: Create automatic responses for people who fill in your pop-up forms.
Limitations
Unfortunately, the free version only comes with one inbox for all communications (i.e. emails and chat messages). This makes responding to and organizing communications difficult.
All emails include HubSpot branding.
What you can see with analytics is limited.
2. HubSpot Marketing Starter
Connect your ad accounts and use live chat on your website.
Access up to 25 smart lists (filtered by contact properties, actions on your website and more).
View basic analytics.
Limitations
As with the free version, Marketing Starter only includes one inbox for all communications (i.e. emails and chat messages). This makes responding to and organizing communications difficult.
3. HubSpot Marketing Pro (Most Popular)
Up to 100 different inboxes for email, live chat, etc. to make your communications extremely organized.
Access to useful forms, including templates and unique customizations.
Use of Design Manager to develop your website pages, custom email templates and more.
Smart content on web pages to customize who sees what on your website.
Blog/RSS capability.
A/B testing on all of your campaigns.
The delivery of emails based on your contacts' time zones.
Access to more valuable blogging and content tools, and strategies for SEO and your content.
Integration for customized analytics on specific actions happening on your website.
Management capabilities for 10 different teams and 30 different currencies.
Sort and nurture contacts based on a property, and more.
Full website analytics.
2 Powerful Marketing Add-Ons to Choose From
1. HubSpot Marketing Hub Professional (Most Popular)
Send emails amounting to up to 10x the number of contacts in your list.
Create 1000 smart lists and 1000 static lists, in which you can define by nearly any customer or lead criteria.
Spend up to $10,000 a month on ads, with the ability to create up to 5 different advanced audiences.
Use chatbots with advanced features.
Read analytics on multiple dashboards showing 10 reports each; the analytics allow you to track almost any data you want.
Enjoy increased support from HubSpot.
Add and manage up to 50 social media accounts and schedule up to 10,000 social posts per month.
Track up to 10 of your competitors.
Automate up to 300 marketing workflows.
2. HubSpot Marketing Enterprise
All of the features mentioned above in Marketing Hub Pro, plus…
Extra spam footers on emails to provide increased protection around

Canada's Anti-Spam Laws

.
Up to $30,000/month in ad spend and management.
Up to 15 custom audiences for advertising.
Up to 1500 smart lists using nearly any criteria.
Even more customization with chatbots.
The ability to connect and manage up to 300 social media accounts and schedule up to 3 years in advance.
HubSpot Pricing
Here's a brief overview of what you can expect HubSpot to cost:
HubSpot's

Free

Version
Starter (starting at $50 a month)
Professional (starting at $800 a month)
Enterprise (starting at $3200 a month)
How HubSpot Protects Privacy and Stores Data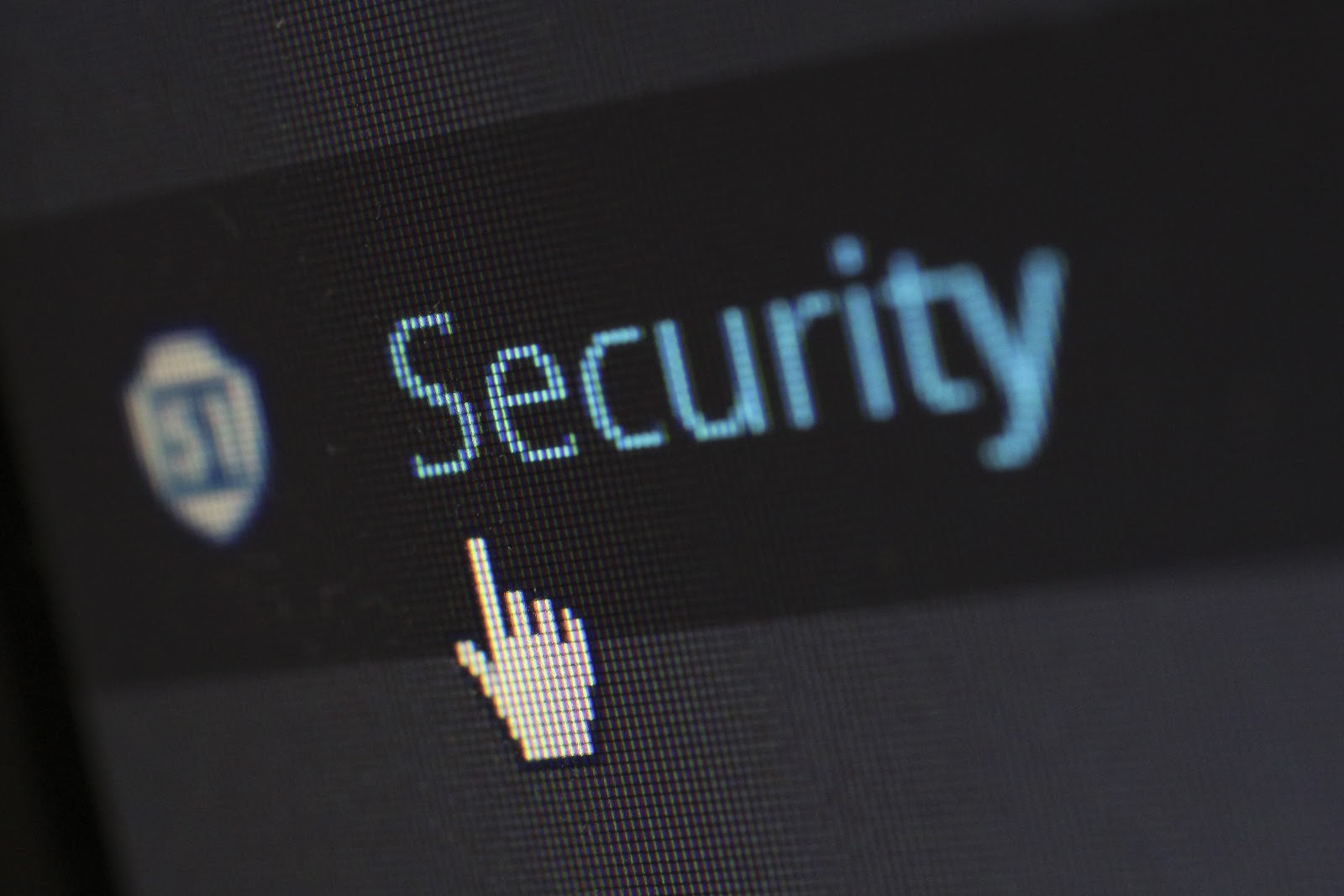 Canada has some of the harshest penalties for SPAM in the world - and for good reason. In today's day and age, privacy and online security are of the utmost importance.
HubSpot gives you explicit consent to contact and track your customers and leads. Once consent is given to you, HubSpot tracks:
Website Visits
Email opens and interactions
Purchases
Any extra information you add (if you want to, you can manually log notes about phone, text message, or face-to-face interactions with your clients)
Here is the HubSpot privacy policy, which also applies to all HubSpot Certified Partners like Tangible Words.
HubSpot Integrations
HubSpot offers hundreds of different software integrations. For webinars alone, it supports and integrates with GoToWebinar, ClickMeeting and Zoom where you can track who attended your event so you can segment them for email marketing.
One of our clients, Haliburton Forest, needed a new website that could support and integrate with Zapier and WordPress. They needed integrations that would allow for accommodation booking and ecommerce for their tourism website. Using HubSpot's CRM and Marketing Pro, we were able to help them pivot online and sell products and services in a new way, resulting in massive revenue growth.
HubSpot, Your Website and Growth Driven-Design
Sometimes your website just doesn't attract the right leads. Using a proper HubSpot marketing plan, you can focus on truly understanding your target audience (personas), creating effective content (emails, blogs, site pages and social media messages) and using SEO to attract the right people every time.

That's exactly where Growth Driven-Design (GDD) plays an important role.

GDD takes continuous learning and improvement and applies it to your website design. GDD is constantly researching, testing and learning about the visitors on your website to inform ongoing improvements. GDD makes tracking leads and customers through a CRM, and creating an easy-to-implement repeatable web strategy, possible.
How a Sales Manager Can Manage a Team With HubSpot
A sales manager can track all of these and more:
The number of calls being made and how
How many emails are being sent
Which deals are being created and worked on
The number of closed, won and lost deals in a sales pipeline
How much each rep has made within a daily, weekly, monthly or custom time frame
Who is reaching quota
HubSpot Analytics
HubSpot allows you to oversee the performance of your company's marketing, sales and service performance all in one place.
Here's a brief overview of everything you can glean from HubSpot analytics:
Traffic Sources: where visitors come from (organic searches, direct traffic, social media, referrals or email)
Topic Clusters: which topics are the most popular on your website
Website Pages: which pages gained the most traffic
UTM Parameters: for detailed campaign tracking
Your insights are separated into four major categories:
Website Analytics: valuable for optimizing your site
Campaign Analytics: allows you to see which marketing efforts are performing best and paying off
Contact Analytics: shows you more details about your contact list
Service Team: tracks and monitors your customer service tickets
Why Not Just Use Google Analytics Instead?
Google Analytics is a great tool, especially if you use Google products like Google Ads. But there are a few things you should be aware of. Google Analytics requires a higher level of technical know-how and can require a developer to set it up, especially if you need a high level of information.

Instead of using a developer to set up data tracking, you can have HubSpot track and display everything for you - from site traffic, social media engagement, and email marketing statistics to single-user actions like opening an email, unsubscribing from your newsletter or submitting a form. The best part? It's all displayed in easy-to-read graphs and charts that you can customize to suit your needs.
Need Help With Your HubSpot Marketing?
HubSpot is a robust program with a wide array of tools, so it can be a little overwhelming for a new user. To get your HubSpot up and running, get help from an award-winning inbound marketing agency like Tangible Words.

What we do:
Content Creation: A team of professional writers consistently creates high quality blog posts to attract your ideal customers and keep them coming back for more. The blog post content helps move the customers through the sales funnel each and every time they visit. We help you create an Editorial Calendar (plan) and follow a tried-and-tested system of writing, drafting and editing your content.
Content Strategy: Together we team up to plan and execute your content strategy. We leverage your industry expertise and our knowledge of inbound marketing, SEO and HubSpot to strategically plan how your content will move leads through the sales funnel and make you more sales.
Increase Website Traffic: It's impossible to make sales on your website if no one is landing there in the first place. Using SEO, and applying our years of experience working with HubSpot and inbound marketing agencies, we can carefully research the right keywords to get more eyeballs on your site and serve up the right messaging to win hearts and minds.
After just one month of working with Tangible Words and HubSpot, Area9 had a 29% increase in website traffic, and a 230% increase in social media traffic. After five months, Area9 had closed $600k in sales, shortened their sales cycle, and we're getting consistently higher quality leads.
Manage HubSpot: HubSpot is an all-in-one suite that lets you plan and execute your sales, marketing and service activities. It's a robust system, and some new users encounter a large learning curve. As a certified HubSpot Partner, we're up to date on the always-changing world of marketing and business strategies, and of inbound marketing. Let us help you align your sales and marketing team and do all the hard work of setting up your account and automations, and of getting your CRM in order, so your sales team hits the ground running.
And More:
Sales strategy and coaching
Automated email workflow series, and email sequences setup and optimization
Regularly scheduled social media messages
Top 5 Reasons Why You Want to Work With a HubSpot Partner
Scale your CRM fast

! Even better, we'll set up automations so all new contacts are sorted and nurtured - so they

convert into sales

.
A Gold Partner and Preferred Agency Partner with HubSpot: Tangible Words takes pride in our partnership with HubSpot. We bring you the best and most current sales and marketing strategies that will result in success.
Leader of HubSpot Ottawa HUG Leaders Program: The

HubSpot Ottawa group

meets four times a year to learn from, and put into practice, members' success with HubSpot's powerful tools.
One of our clients saw their social media interactions increase by

230%

after a month of support. They also saw a 29% increase in website traffic in that same month.
In just 1 year, MDB Insight's sales grew by

$135,000 new revenue

($486,095 in revenue that was influenced) after deploying inbound marketing with Tangible Words.
Tangible Words is a Platinum HubSpot Partner
Our inbound marketing and growth agency is now a certified Platinum HubSpot Partner! We will continue to strive for growth and serve our clients to the highest standards with our inbound marketing services.
What Are You Waiting For? Try HubSpot for Free Today!
TW Blog Sign-Up
Learn more about how to grow your business and improve your sales team process.