How To Keep Year Round Interest In Your Ontario Tourist Region
October 23, 2017 | 4 minute read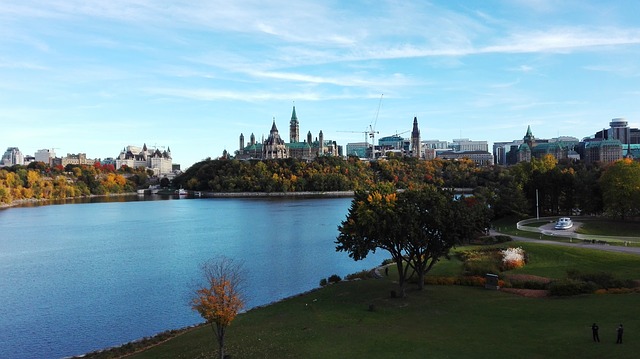 If you're in the business of helping visitors discover Ontario - or any location - you know what the off-season can do to your bottom-line and the growth of your business. Luckily, there are ways to keep tourists engaged long after the heat of summer wanes and the famous (or infamous) Canadian winters hit. Or, if winter's your thing, long after the snow has melted.
Attractions abound in Ontario tourist regions - all year - so learn to keep year round interest in your Ontario tourist region. For some destinations, it's mostly when the sun in shining. For others, it's when snowflakes fill the ski hills.
The Value Of Persona Development To Attract Tourists Online
You don't want to be forgotten during your off-season. And, the best way to get attention is to give it! To keep year round interest in your Ontario tourist region start by becoming familiar with your ideal target audience (TA). Invest in persona development so when prospective tourists from all over the world find your content they feel it was made just for them. When you offer an experience that speaks directly to their needs, you're more likely to make a lasting impression.
"Don't underestimate the power of simple storytelling when it comes to tourism marketing!" - Untethered Media 2017
You can start building or improving your buyer persona by examining the data. Who have you sold successfully to in the past? Do you notice any sales patterns? Ask yourself what would make an Ontario tourist region stand out in the mind of your persona as a place they just have to visit. The tourist company that gets the business will be the one most in tune with tourist desires, which is why persona development is a key player in year-round business.
Why & How To Attract Tourists Online With Inbound Marketing
Getting to know your TA and connecting with them through the sharing of appropriate content comes first. Quality content keeps you on their radar. If potential tourists check out your website and stay for a visit during the off season, you're more likely to win future visits when your destination is in season. Here's how to keep year round interest in your Ontario tourist region with inbound marketing:
Offer a discount for early booking Call To Action on your website's homepage.
Pre-schedule blog posts as part of

your marketing automation strategy

.

Use a content calendar

for social media (this will help you keep organized and consistent with content so you can bring in more consistent sales).

Support other tourist businesses whose on-season is your "off." This is a good way to network and attract tourists online by creating new leads while contributing to the industry.
Consider expanding your offerings, and then spread the word through year-round

email

campaigns. Whenever your business has exciting news, update your TA so they have something to look forward to.

Remember, making an impression that lasts off-season with your Ontario tourist region is possible with strategic inbound marketing. Tourism persona development can give you the advantage you need to keep year round interest in your Ontario tourist region. And the more you stay in touch with your ideal audience, the stronger the chance they'll stay in touch with you.
Find Out What Motivates Your Target Audience To Keep Year Round Interest In Your Ontario Tourist Region
Here are some quick tips for coming to know your tourists before they come to you - and so that they will!

References:
http://www.untethered.media/2017/05/off-season-bookings-5-tourism-marketing-strategies/
https://www.forbes.com/sites/forbesagencycouncil/2017/05/16/finding-your-audience-the-importance-of-developing-a-buyer-persona/2/#3f08cc86a54f
TW Blog Sign-Up
Learn more about how to grow your business and improve your sales team process.