Tourism Conferences are an opportunity for problem-solvers to gather with fellow industry leaders to share their solutions. I.e. Problem: needing an escape from the rat-race, that caters to a love of yoga. Solution: a rural wellness retreat offering yoga classes taught by top-notch yogis.
But to get your solution across and attract interest, you need to start by preparing the right words for the right audience. This article outlines why your sales pitch at a tourism conference to promote your tourist destination must be carefully crafted, and when attending make sure to wield said pitch will attract tourists to your region. Only after a carefully prepared sales pitch can a sharing of physical goods or exchange of services take place.
Set Your Tourist Region Apart at A Tourism Conference: Know Your Competition
At a tourism conference, expertise becomes value - but only if it's used to set your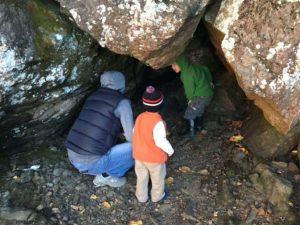 tourist region apart. When aiming to develop your region you can have all the right ingredients but the dish won't impress if your execution isn't on-point. (See 3 quick sales pitch tips here)
How do you get your sales pitch there? First, know what you have to work with by doing your homework on fellow attendees.
Research the following and start attracting tourists to your region:
Approximately how many people are expected to attend?

What about their regions are they likely to promote?

How do your offerings differ from theirs?
Focusing on one-of-a-kind features or landmarks can give you a leg up. Or if these lack, focus not on what you do differently, but what you do better than other regions. Solutions don't have to be new to fill a need, they can simply be improved.
Pre-conference, educate yourself on the value of your offer and those of other tourist organizations so the product or service you pitch will receive due attention.

Set Your Ontario Tourist Region Apart: Know Your Audience
You've made a good start to attracting interest at an Ontario tourism conference, acquiring sound knowledge of competing regions. But there's a second step needed before channeling your research into a sales pitch custom-tailored for a specific audience and to set your tourist region apart. Getting to know your audience.
Consider the products and services that will provide the greatest economic stimulus to your region.

Now consider the person standing beside you in the elevator and their particular

marketing persona

. What

matters

to this individual?

Which of your products or services provides them with a much needed solution?
Making a lasting impression in a short frame of time means presenting not just any solution, but the one most considerate of the present needs of those around you.
Attracting tourists to your region becomes simpler when you put in the prep time. Once you've assessed your sales environment, honed in on the problems of your target audience and how you can provide solutions, then you can blend your research ingredients into a smooth and quick, killer sales pitch, using the link below.
Learn How to Create a Great Sales Pitch
Here you'll learn how to create (and modify) an infomercial that appeals to any audience. And, you'll find the 10 steps you need to follow to boost your sales potential in 20 seconds.