Persona Development & Content Plan Using Forms To Research Your Audience
April 04, 2018 | 5 minute read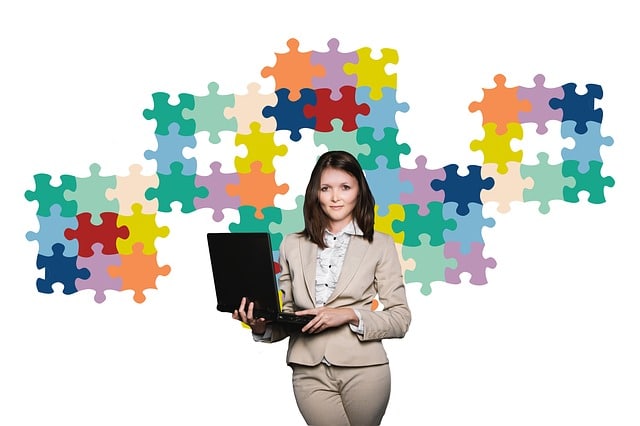 We're guessing by now your company has found an answer to the question: "What is a buyer persona?" Just in case it hasn't, buyer personas are: fictional people you create based on your ideal buyers in each Target Audience) Now that you have the answer–and the personas–what next?
The question becomes: "how can you perfect your buyer personas?"
Here's a good way: By using Hubspot forms to gather data in the Convert stage of the inbound marketing methodology.
Hubspot Marketing Pro is the most amazing inbound marketing software because it uniquely connects all your digital marketing efforts in one place, and collates every interaction a single person makes with your company in one contact record via Hubspot's Free CRM. The forms tool can help you refine your personas as you learn more about each person you've attracted to your website.
How To Perfect Persona Development & Build Consumer Profiles Using Forms
Your goal at this stage is to continue to build consumer profiles and perfect your persona development. If you want to know how to perfect a persona, start by giving your audience content worth reading. If your content is compelling, you'll collect the data you need to build those profiles– email addresses included. Here are two ways to make the most of the profile-building power of forms:
1. Keep Existing Personas Accurate Through Updates: The only way to maintain relationships with tourists and build these relationships is to stay in tune with their needs. Forms are a quick way to achieve this–all you need are a few questions (most importantly a request for their email address) and you can keep their profile data relevant and useful for achieving your business goals.
Awareness. Consideration. Decision. Each stage of inbound marketing should have its own form. This way, your company has the data it needs to market successfully at each stage.
2. Form Content Must Be Compelling (Or They Won't Be Filled Out): Like all content you share, ask questions that are focussed on the user - imagine the user getting excited to tell you about the trip they're planning. While they are informing you about who they are at the same, it feels like it's about "them" not "you - i.e. the company". This is your chance to give consumers a taste of the value your company has to offer so they'll want more, and share their email address to that end.
Helpful, targeted, compelling and concise content, will get you a reply. You then use those replies to shape your consumer profiles. That, is how to perfect a persona.
How To Use Your New Persona To Plan Content For Your Tourism Website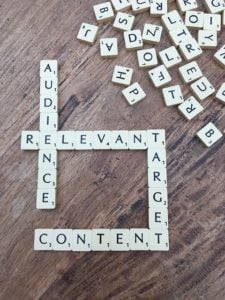 Persona development in a document is as easy as making a list of your crucial customer information: age, location, preferred activities, challenges, etc. Or, you can use Hubspot's free MakeMyPersona tool–which will ask your persona's job title, what supports they need, who they work for, and so on, to help you create a persona profile. Make sure to update your personas using personal and professional data so your personas will be gap-free. This document will help you form a complete picture of your ideal buyer and serve as a vital resource when you create new content.
Now that you've gathered your data and formed a mental picture of your target audience, it's easier to form a content plan for your tourism website. Here's what to consider when shaping your content for each persona, so you can convert website visitors into leads:
Written Content:

Your written content should resonate and convey the tone you know your research readers expect. Use language in keeping with your audience – for instance, if you're targeting teens your language may be casual and edgy, or if you're targeting couples you may want your wording to evoke romance.

Keep your content relevant to your goals and your consumers' needs.


Image Content:

Make sure your images are "high res" and professional. Clear images show your audience you know what you're doing. If your form results indicate that what your audience wants most from their travels is to experience a cultural extravaganza, give them one with your images! Or maybe your target audience loves to hike –

show

them how your region can supply that need.


Video Content: Videos are a great way to engage potential tourists

because they are more of a sensory experience than any other form of online content. Viewers get to hear a voice. See movement. It makes the experience

real

and emotional for them. But make sure all video has a textual component - not just for AODA/WCAG 2.0 Compliance, but also because not everyone wants to wait for a video to load. Sometimes people just want to quickly and quietly read something.


The Purpose, Frequency and Timing of Your Content:

You don't just need to know your

tourists'

purpose, frequency and timing – you need to know your website's. More specifically you need to know how often to post content, how much to put on each page, and in what form. You will know this by

knowing your buyer personas

. If those personas change – and they might – you can always create new forms to re-assess your marketing strategy, then get back on track attracting tourists, and converting more visitors into leads.
Forms are a simple inbound marketing tool that help you stay on top of buyer data throughout their inbound marketing journey.
Step-up Your Chances Of Attracting Tourists With A Free Checklist
References:
http://www.makemypersona.com
TW Blog Sign-Up
Learn more about how to grow your business and improve your sales team process.