Simple Steps To Set Up A Facebook Page For Your Ontario Tourist Region
September 25, 2017 | 5 minute read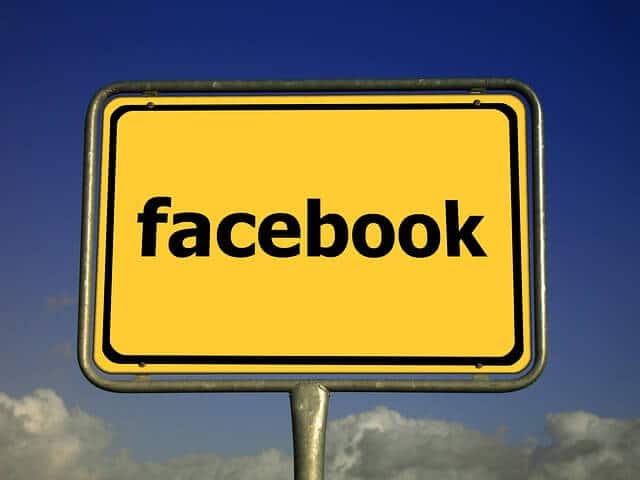 Tourists flock to the internet to research destinations they want to visit. If your business has a dedicated Facebook page, it provides tourists with your region's details on a simple-to-use platform that's accessible anytime. Setting up a Facebook page for your Ontario tourist region is like building a secondary professional, targeted website. Except it's much easier to do and - best of all - it's free! This is why you need to set up a Facebook page for your tourism business.
Facebook is a powerful social media networking tool that allows potential visitors an opportunity to interact with your tourism business. In fact Facebook currently sees "1.32 billion daily active users on average" (FB Company Newsroom).
Top 5 Must Haves When Building A Business Facebook Page
While you want your tourist region's Facebook page to stand out from other tourism pages, it must also follow a standard set-up very similar to an individual's profile. To create a tourism business page you'll need to choose a category (Local Business or Place) and enter your business information. Now customization can begin.

1. Attention-Grabbing Cover.
Use the cover photo space to pique the interest of potential visitors. Give them a feel for your particular tourist region through images and entice them to come and experience it for themselves. This large space is 820 x 312 pixels at the very top of the page is intended for you to upload an image. But, uploading a cover video showcasing your tourist destination is an eye-catching alternative (can be 20-90 seconds in duration).
Tip: Change the images with each season to keep it fresh and current.
2. Profile Picture.
Select an image that embodies your tourism business because it will show up beside every comment or post you make. Most businesses simply upload a main logo or icon that remains a focal point with the cover photo or video as the background.
3. About Your Destination.
Here's your chance to share more about your tourist destination. Capture what is special about your tourist region, the benefits and unique characteristics of the region to draw in potential visitors. You only have 155 characters, so make it descriptive but brief. This description of your tourist site will appear up near the top of the page on mobile and desktop versions of Facebook.
4. Tourism Website URL.
Your Facebook page for your Ontario tourist region can draw traffic in and also drive your Facebook visitors to your tourism website. They'll get more detailed information using your URL for direct access. Link your other social media accounts too like Pinterest, Twitter and Instagram. Interlinked content will maximize your tourist region's exposure and share your particular "story" with fans and potential tourists.
5. Still More About You.
Under the About tab, there is space for you to include information on when your tourist operation was started, created or founded. This appears on your history timeline. The long description and mission sections help flesh out the story of your tourist destination (beyond the initial 155 character About section). Make the writing conversational and compelling (do you know how to attract your niche with good copywriting?). There's also space for your contact information and hours of operation. Add your address too if you want visitors to be able to "check in" when they're on site.
Facebook Page Content For Your Ontario Tourist Region
Providing a mix of fresh, original content on your business Facebook page is key to capturing the attention of your Facebook tourism community. Even tough Likes and Shares may not necessarily translate into more bookings or tourist visits, but they will help expose more Facebook users to your tourist destination and to your tourism website. When using Facebook for tourism, there are so many possibilities to develop new content ideas to attract tourists to your region.
You can produce and post:
photos of the area or local scenery

live video of an interesting moment in your region

property / destination reviews from recent visitors

invitations to special events in your area, such as local festivals

special announcements (new restaurant opening in the region)

travel tips for your region from an insider's perspective

preview of articles from your tourism website

coupons for discounts on local area hotels, meals, and popular attractions & activities
Facebook Page For Your Ontario Tourist Region: When & How Often To Post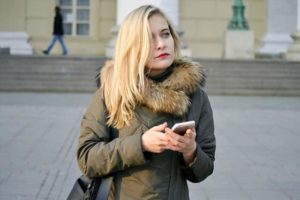 A popular Facebook questions is, "how often do businesses typically post?" That's a bit tricky but, generally, consistency is more important than frequency. It will take some experimenting to see what works best for your tourism region and prospective visitors. However, if you decide on posting often, make sure that's a commitment you can stick to.
Tip: publish at least three posts before inviting anyone to like your page. So you're providing value to your new audience from their very first encounter.
Understand Your Target Audience To Get Better Facebook Interaction
Many marketers have studied user demographics to uncover the best time to post but there is no optimal best time. As users continue to flood the social network with content, competition to appear on the newsfeed is increasing.
Understanding your target audience and how your content is being received on Facebook will help you figure out the best time to post your tourism-related content for maximum interaction.The Insights option at the top of your page will take you to a dashboard for a detailed breakdown of when your fans are most active on Facebook based on your previous posts. Once you have a few posts under your belt, examine your most "successful" posts for trends that you can use for future posts.
At the heart of your tourism business are the people, so the key to a successful tourist page on Facebook is engaging content that connects with your target market.
Once your Facebook page for your Ontario tourist region draws visitor to your tourism website, the content there must be equally engaging.
Got Followers? Now Make Your Business Website Better

Do you think your tourism website is doing a mediocre sales and communications job? Take a look at our eBook for tips on fixing it for good.
References:
https://newsroom.fb.com/company-info/
https://www.facebook.com/business/products/pages
https://blog.bufferapp.com/time-to-post-on-facebook
TW Blog Sign-Up
Learn more about how to grow your business and improve your sales team process.