Dealing With Site Selector Objections When Relocating To Your Region
August 02, 2017 | 2 minute read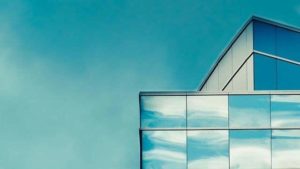 You might need to deal with site selector objections when relocating to your economic development region because clients are intelligent and informed. They do their own research so they feel they are making the best choice for their business. Most people will have questions or concerns, and may require several points of contact before a decision is reached. They may worry about how adding another location to an existing chain will affect their bottom line. Maybe they are nervous about taking their first leap into small business ownership. You can't anticipate every concern but you can work to convert protest to profit.
Three Ways You Can Deal With Site Selector Objections
1. Discover What Motivates Your Prospect
Use a prospect's protests as an opportunity to listen and find out what the prospect is thinking. Keep in mind that the prospect is asking "What's in it for me?" (WII.FM). Engaging in dialogue means they're interested. Perhaps they've misunderstood something or need additional data. Do they know about the building's amenities? What finaicail incentives are there (do you offer support for funding applications)? Clarify and expand on previous conversations where needed.
Target your information to explain how your economic development location meets their goals. They may be struggling to pay high overhead costs in a large urban centre. Explain why your costs are lower.
Every conversation provides an opportunity to promote your economic development region so to better sell your area's features discover what motivates your prospects.
2. Pinpoint Site Selector Objections & Remove Obstacles
Understand what the prospect views as a risk. Then, validate any objections. To address site selectors objections directly, rephrase as a question. If they are concerned about getting enough traffic, ask, "If I could show you that 25,000 potential customers drive by this location every day, would you be ready to sign a lease?" Emphasize how the features of your location will benefit the customer. Find a solution that benefits both parties.
Use testimonials from other businesses in your economic development location to demonstrate the benefits. Share feedback from other business owners who are happy with the location.
3. Use Site Selector Objections To Build Relationships
Address objections and provide accurate information to create trust and build a relationship with the prospect. It increases your credibility and prospects will be more receptive when you explain how your location will provide value for their money. Show the prospect that you see their point of view, 'I agree that you need to be sure your family will be happy here before you make the decision to move your business." With a strong relationship in place, the prospect will be much more likely to become a customer.
Avoid pressuring people. Now may not be the right time, but they will remember your respect when the right time comes. In the meantime, nurture that relationship with free content offers as part of your content marketing strategy.
Stay positive. Remember that site selectors objections are a natural part of developing a mutually beneficial business relationship. Being able to get site selectors interested, it is important to have a strong sales pitch.
Use This Checklist To Attract More Investors To Your Economic Development Region & Address Site Selector Objections
TW Blog Sign-Up
Learn more about how to grow your business and improve your sales team process.