A How to Guide on Small Business Marketing Automation
May 25, 2017 | 5 minute read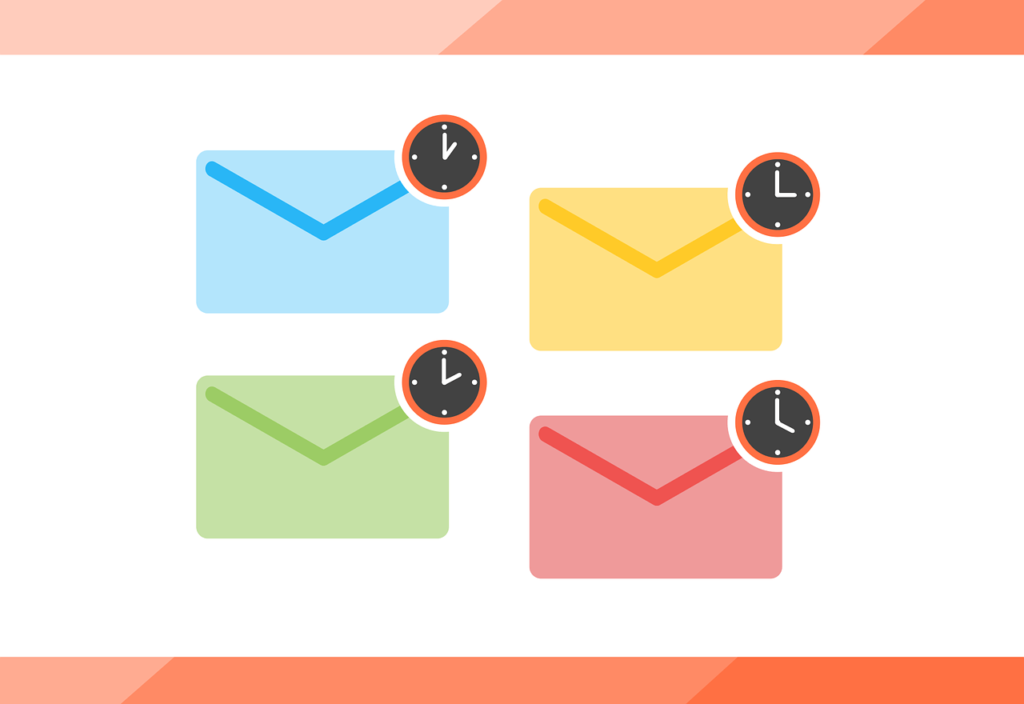 You might not be sure what small business marketing automation is exactly. But you've heard automation can help your sales.
According to Hubspot, Marketing Automation refers to software platforms and technologies that exist with the goal of automating repetitive marketing actions such as social media and email marketing, making these tasks easier.
Read on to learn how you can get the benefits of marketing automation for small business, without a marketing department.
Why Use Small Business Marketing Automation?
Running a small business pulls you in many directions and your time is money. Small business marketing automation lets you prioritize and execute them more efficiently. Your campaigns work for you.
Marketing automation can be an add-on to your content strategy. It's a powerful tool for customer retention and sales. Regular communication with your existing clients, customers and prospects is much easier to manage. Auto-scheduling emails means you can plan your content ahead of time and deliver it at just the right time.
Small Business Marketing Automation: Customer Retention & Sales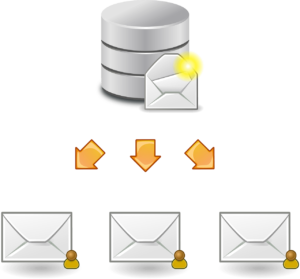 At the core of every business are people. And customers, prospects, contacts all feel valued and validated by personal communication. The interactions don't have to be as complex as emailing content tailored to your shopper's last purchase (Amazon). Marketing automation for your small business can be used to reach out and nurture those key relationships with prospects and customers using highly personalized content.
Just how does marketing automation generate sales? Personalizing content before and after consumers engage with you, allows you to convert prospects to leads and turn those leads to customers.
Automate Using An Email Marketing Service
Marketing automation for small business works well for channel activities like lead generation, social media and of course, email campaigns. Want to automate your own email campaigns without an IT expert or designer? There are several email marketing service options that typically work well for small businesses. Here are three of the more popular ones:
MailChimp.

On a budget? No problem. Mailchimp has free and paid plans. The service offers an easy email creator complete with merge tags, autoresponders, segmenting and simple tracking and analytics. Also allows you to set up delivery times based on user's timezones and setup segmenting based on geolocation. Plenty of support so don't worry if you're just starting out.

Hubspot.

An all-in-one-solution and

easy to use and intuitive platform.

Store your email, lead and marketing analytics data. Access dozens of email templates (some customizable), set up email delivery at the ideal time regardless of users' different timezones and track your landing page analytics.

Constant Contact

. One of the largest and fastest growing

email marketing services

. Easy to use with lots of support making it truly beginner-friendly. The service allows you to easily manage email lists, templates, contacts, tracking, reporting and offers built-in social sharing.
Not too long ago we were trying to decide on an email marketing service so we thought we'd share our in-depth comparison between Constant Contact and Mailchimp. Here's our analysis of Hubspot's solution.
Automate To Supplement Your Content Strategy
Marketing automation is really an add-on to your content strategy. You shouldn't expect to auto-schedule communications so you can "set it and forget it". It takes work! Developing an email automation calendar allows you to easily plan and track the details of your email marketing campaigns. Give access to team members so they can have input. They can be assigned specific content and most importantly they can have the most up-to-date information. Before you select an email marketing service provider, find out if they include an automation calendar template as part of your plan.
Even though the phrase "marketing automation" sounds like it's an impersonal and robotic approach, it's clear that the process is actually quite the opposite.
Email marketing automation is only part of a larger marketing and content strategy. The key is personalized content which improves customer retention and sales and creates a memorable customer experience.
As with any other strategy, marketing automation requires you to review and analyze the results of your automated tasks. Is successful content marketing strategy eluding you? Analysis helps you figure out what parts of your strategy worked and what parts could have worked better before your next email campaign.
Considering

marketing automation for your small business

? Want to know how your email marketing stacks up?

Email marketing is still an effective way to reach interested buyers. You can keep your emails out of your recipients' trash folder when you pay attention to four essential components of successful email campaigns.
Find out what word you need in your email subject line to guarantee a higher open rate, plus:
What B2B marketers use most to generate more sales,
How your email campaign increases your sales leads,
Who you should be sending your emails to regularly.
TW Blog Sign-Up
Learn more about how to grow your business and improve your sales team process.