It's a common problem for new HubSpot users: a company dives into HubSpot headfirst to enjoy all of its software, organizing their content like a kid in a candy store. Then the realization hits that this is all a bit overwhelming. They won't be able to pump out content: that means you're paying for software and not getting the promise of what it delivers (a fuller sales funnel). Not good.

To utilize HubSpot effectively requires some focused attention, and if your company is scrambling to keep up with content creation while using HubSpot, it might be time to seek some help.
But Isn't HubSpot Supposed To Make Inbound Marketing Easy?
While it's true that HubSpot will help streamline inbound marketing and effectively manage your content creation, you still need content to manage.

Many companies who are new to HubSpot try to take care of all the content creation in-house with workers who are already busy with other tasks. This can lead to low-quality, rushed content that isn't helping anybody. These 4 tips can help make HubSpot work for your company.
1. If Your Company Has the Resources, Devote a Whole Team to Content Creation
Content creation is only helpful to your marketing efforts if you can stay consistent; to do this you might need to create a team whose sole duty it is to make sure they learn the HubSpot system inside and out and keep your company's content creation reliable.
2. Develop a Content Creation Schedule and Stick to It
Creating a schedule can really help your content creation team prioritize what they need to do. The key to using HubSpot efficiently is to not treat content creation as a side project. Devote as much time as the content requires, and the results will pay off in clicks and sales.
3. Ask HubSpot for Help
HubSpot, like any well-run business, doesn't want their users to be dissatisfied with their product just because it can be a little overwhelming to beginners. Their customer service team will be glad to help answer questions or point you in the direction of someone who can. HubSpot also offers free courses, ebooks, and guides on how to use their software more effectively.
4. Enlist the Help of Professional Inbound Marketers and Experts in HubSpot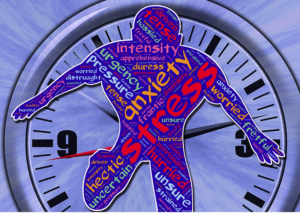 If you're still struggling to find a way to keep up with content creation while using HubSpot, don't give up on the platform just yet. HubSpot has intricate features, and it's the job of a professional inbound marketing agency and content creators to learn the ins and outs so you don't have to.
Working with an inbound marketing agency will allow you to make sure your company's content is still the content you want, but you won't have to spend time doing the actual creating. This is a very viable action for companies who are interested in the power of HubSpot but don't want to spend the time or resources doing the work in-house.
Want more advice on HubSpot and Inbound Marketing?
Learn how to develop a content schedule, devote resources to content creation, and when to consult professional inbound marketers by downloading this guide.

References:
https://help.hubspot.com/
https://certification.hubspot.com/enroll-in-hubspot-academy