Top Reasons to Work With a HubSpot Agency Partner to Increase Growth
February 07, 2023 | 7 minute read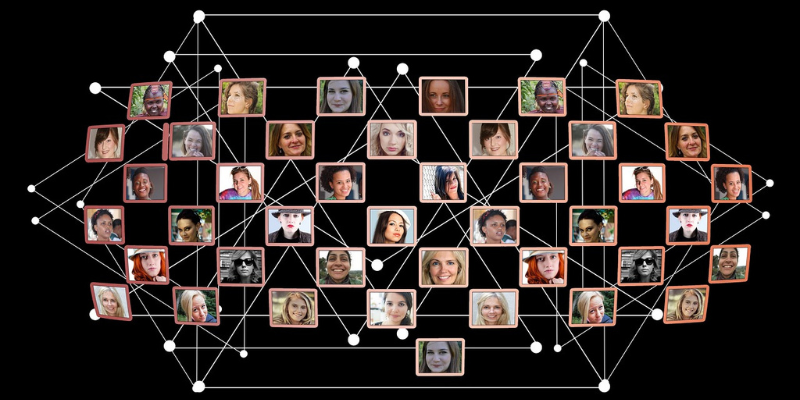 HubSpot is a sales and marketing software platform designed to help you grow your revenue exponentially. The key to unlocking potential growth is knowing how to get started with HubSpot and effectively using its features long-term. Maximizing HubSpot features puts you in a position to see consistent growth in brand awareness, boost closed won deals, and retain customers. HubSpot also helps you continually improve your internal sales and marketing processes so you can work more efficiently in-house.
Table of Contents
4. 5 Reasons Companies That Use HubSpot Thrive
How to Get an Introduction to HubSpot from Expert Agency Partners
A HubSpot agency partner can help you reap all the rewards of your HubSpot license. If you and your team are struggling to figure HubSpot out on your own, an introduction to HubSpot from a knowledgeable partner can get you on track using its features faster. A HubSpot Agency Partner is a business with in-depth knowledge and experience with the HubSpot platform (measured by criteria such as managed account numbers, new set-ups, and the number of HubSpot certifications achieved). So agency partners are perfectly aligned to help companies use HubSpot better. They will help you get in a position to increase visitor traffic, maximize lead conversion, and improve customer loyalty.
HubSpot encourages agency partners to help businesses get the most out of HubSpot. And, because certification depends on experience, companies who work with agency partners know that they are getting a wealth of HubSpot knowledge on a personal level tailored to their business.
3 Challenges Top HubSpot Partners Can Help You Overcome
Top Hubspot partners like Tangible Words have a close relationship with HubSpot so they can provide you with faster customer support and make sure you're the first to know about the latest tools and technologies. Insight like this puts you ahead of your competitors. Agency partners have worked with numerous clients who have faced similar challenges to yours. So they can recognize and help you overcome the challenges. Less time spent navigating issues means more time to do your job.
Getting the Most Out of HubSpot At Any Level
There can be hurdles to getting results with HubSpot. A HubSpot Agency Partner can jump these hurdles with you and make sure your business is getting the most out of HubSpot. If you see yourself in the following scenarios a HubSpot agency partner can provide solutions using experience and innovative use of the HubSpot features.
You have heard about HubSpot and are interested. However, you need help to get the ball rolling. There is

a free version of HubSpot you can try. A HubSpot agency partner can help you work through simple marketing and automation features available at this level. And, if you want to upgrade, they can help you pick the license you need for your business.

You have a HubSpot account now but you're stuck.

The good news is you have started using HubSpot. Now, a top HubSpot partner can quickly set up the foundations of your account: contact imports, website landing pages, and email templates so you can start seeing the benefits as you learn more about the platform.

Your HubSpot efforts aren't showing any improvement to your bottom line.

You think your team would benefit from more tools though you're unsure if you have access to the tools you need to compete with other companies that use HubSpot. There are different account levels in HubSpot. You can see all the tools available in HubSpot (ones with a lock icon beside them indicate you don't have access yet). A HubSpot agency partner can help you decide what you can unlock to maximize HubSpot use for your team.



5 Reasons Companies That Use HubSpot Thrive
The biggest benefit to working with a HubSpot Agency Partner is that the support is focused on your business and provided directly to your team. The benefits of this personalization are evident if you've invested money and time in HubSpot with little to show for your efforts. Learn how top companies thrive by using HubSpot and how agency partners can help your business to thrive in these five ways:
1. Knowing Your Customers
Your leads are the drivers of your ongoing sales success. Using the HubSpot Customer Relationship Management (CRM) system, you can follow your contacts through their buyer's journey. Effective use of your HubSpot portal lets you customize each contact record giving you the information you need to be ready to help them at any stage of their journey. HubSpot agency partners can quickly import existing contacts into your portal and make sure new contact records are managed automatically. By removing administrative tasks around your contacts, you can spend time nurturing and selling your product using the information collected.
2. Optimizing Your Marketing Products
Having your existing contacts and new leads managed in HubSpot means you can then improve your marketing strategies based on what you know about your potential customers. The HubSpot Content Management System (CMS) helps you plan, create, send and analyze your marketing efforts. You can use SEO tools to make sure your message meets your audience. You can easily create effective marketing products using templates and automated workflows. This lets you professionally showcase your business with consistent branding and messaging tailored to your target audience. A Hubspot agency partner can show you how to use the marketing tools to nurture your leads and create targeted campaigns that incorporate emails, social media, and blog posts tied together with a common theme. Engagement with your content can then be tracked so you can analyze what's working and what's not so your marketing team can change it up as needed.
3. Maximizing Your Sales Time & Effort
Your sales and marketing teams are most effective when they work toward the same goals using their individual expertise. Effective contact and content management gives your salespeople the information they need to work efficiently. They can spend time connecting with leads nearing the end of their buyer's journey, not chasing leads with no intent to buy. HubSpot sales enablement tools improve sales processes by automating tasks that don't require human interaction such as: assigning lead status and adding them to appropriate workflows. Tools like sales sequences help manage tasks that need the personal work of your salespeople. Sequences can be created for things like task notifications for further action. Each sequence can be customized so you know exactly what's happening in your interactions with each contact and act accordingly.
4. Keeping Your Customers Coming Back
Once your leads become customers, you want to keep them coming back to buy or even act as an ambassador for your product or service. A successful customer retention strategy increases loyalty. You can do this using HubSpot customer success automation. Creating engaging follow-up content and offering personalized connection and feedback opportunities to let your customers know you appreciate their business and that you're ready to help if they're looking for more from you. A Hubspot agency partner can help you plan and set up customer success automation to suit the unique buyer needs in your business.
5. Ongoing Analysis & Optimization
The overarching benefit of using the HubSpot platform is the interconnectedness between your content, lead activities, and team efforts. The ability to measure your successes and identify what is not working helps your marketing and sales teams change practices to get on track faster. You can access and share this information whenever you want using the reporting and dashboards features. This feature allows you to optimize your methods and is an impressive tool to showcase your wins to higher-ups and decision-makers in your company. You can use the reporting tools to crunch numbers, assess content success, and track your work. Your efforts can then be recognized regardless of how the bottom line moves. Hubspot agency partners can help you put your data into an easily presentable and understandable form based on real-time data.
Whether you're looking to get started with HubSpot or just need some help to use it better, a HubSpot agency partner can guide you through all the processes and tools relevant to your needs. Now is the time to learn how to maximize your HubSpot ROI by letting experts take your business to the next level using the platform.

Want to use a HubSpot Agency Partner secret weapon? Try Lead scoring to focus on your best leads from their first interaction.
References:
www.hubspot.com
TW Blog Sign-Up
Learn more about how to grow your business and improve your sales team process.