You already know that leaving out food on a picnic table attracts bears to your campsite. Why? The bears are hungry and need to find food. They like to eat. The food meets a need and want.
Attracting more bears to your picnic may not be very desirable, but attracting more tourists to your destination is. And the content you offer to attract those tourists is going to meet a need or want. But your content is also a reward. Like the bear, which leaves the campsite with a full belly, your prospective tourists should feel satisfied with the marketing content you offer.
Okay, wait, marketing content offers...where is the bear again?
Don't worry. You probably already have lots of ways you reach prospective tourists (your target market) with marketing content such as a website, newsletter, Facebook page, Twitter feed, email list, printed brochures and flyers.
Target Market: Creating Marketing Personas
You already know a lot of information about your target market (even if you don't realize it). Your tourists enjoy hiking, swimming, boating, bird watching, geocaching, camping, and cooking over an open fire. They are passionate about nature conservation and sustainable living. Learning about various species of plants and animals fascinates them. Trying new campfire recipes excites them. Take this image of your average tourist, call her Tammy Tourist.
People want to feel cared for, that you are providing something to them on a personal level. Show them that not only are you down to earth and can have fun but also that they are personally important to you.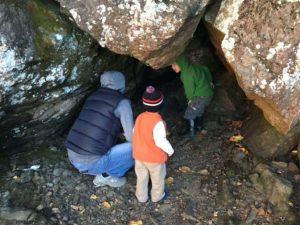 Tammy is one example of a Marketing Persona. Let's say Tammy is a single mother with three active sons who love to play outdoors. She is a teacher who enjoys taking her sons camping during the summer break. But there are other types of people who will visit your destination. Some visitors will include teenagers, elderly parents, or couples only. Some will come in groups, like family reunions, class trips, or business retreats. Some may visit alone and just want to get away from everyone. You get the idea. So you need to create more than one persona. Give them names like we did with Tammy. Some of your content will appeal to only certain personas, which shows each group that you value them and their interests. You are invested in getting them to your destination and ensuring that they have a quality experience.
How to Determine the Marketing Content for Tammy the Tourist
So what marketing content should be written for Tammy.? You need to look at her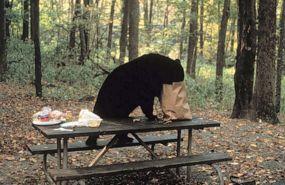 issues/problems to truly understand what she is looking for.
Two young boys that need new campsites to explore.
Age appropriate places and activities for her boys.
Places that allow her to also relax after a busy year teaching.
Educational experiences.
When you create the content to address her issues, she then receives offers she is interested in, which in turn makes her more likely to purchase from you. If she is happy, she might even refer you to someone else!
Want to learn more about content offers? The next article will address the types of content offers, and how to get your persona to 'action' with a good call to action.
Persona is the first part of your Inbound Marketing Campaign. Learn More About Inbound Marketing