It's important to learn how to use Google tools like a My Business page because you're able to increase the awareness of your business and brand online for free - and who doesn't like free?
Being found online is fundamental to the survival of any business these days, so Google provides a suite of free tools to help companies compete. One of the tools, My Business, is the phonebook of the internet.
The fact is now more than ever people are searching Google for content. In 2017, it was reported the number of daily searches on Google has now reached 3.5 billion. That's why if you use Google Tools you'll be able to stay relevant.
Your business will benefit from knowing how to use Google tools, specifically My Business because there are always people searching for businesses like yours and you can make it really easy for them to find you first.
Use Google Tools to Move Ahead of Your Competition
So many times businesses will spend tons of time and money to be found in the organic search or with paid advertising, yet neglect to take advantage of My Business listings.
If you have searched on Google for content recently, you have probably seen the My Business section. The listings are usually found just below the paid ads. You can tell which ads are paid because they sit closer to the top of your screen and show 'Ad' before the URL. Ads always come before the organic search results.
Even better, My Business shows up on both Google Search and Maps. There are three factors that Google considers for ranking on the My Business listing:
Relevance

Distance

Prominence
Google wants to show the businesses that offer what they know the searcher is looking for (relevance) and also those closest to their location (distance). Prominence is where it can get interesting. The search results may show a business that is 7 km away versus one that is 3 km away based on the prominence factor. The more your business is listed on websites (other than your own) like social media or other places that mention your business, Google will recognize that you are a reputable source and place your business higher up in the search results.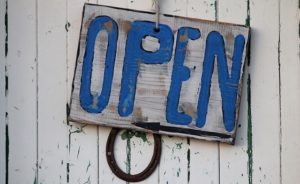 The benefit of a My Business page is it's the fastest way to keep your information up to date across Google Search and Maps. And, remember, nothing can frustrate a customer more than having the wrong information listed. Your page should include:
the name of your business,

your website address,

phone number, and physical

address,

business hours, and

services offered.
Plus, the chance to post photos and/or videos of your business in action and provide a place for your happy customers to leave reviews. Also, during holiday times you can easily make changes showing the new hours.
Another useful feature is the option to post different offers or updates that may encourage new customers and bring back loyal customers. Posts can include text, photos or videos. With My Business, you have the option to view insights and see which posts are working and which ones are not. And you can use My Business to see what content or posts your online audience responds well to.
The My Business page is simple and easy to complete, so don't be one of the businesses who neglect the power of being found online easier. Go to https://www.google.com/business/ and click 'Start Now'. Fill your page out today, even if it is just the basics.
At Tangible Words we are here to keep our clients educated and optimize their online business. Revisit your website and see if it needs a refresh. If you'd like to keep up with the latest marketing trends and find technical guidance, like how to use Google tools, sign up for our newsletter.
More Ways to Rank Higher in Google Searches
Strengthen your Google My Business listing using SEO content tips that get your business noticed before your competition online.
References: