Using Live Chat Tools For Overseas Lead Conversion
March 28, 2018 | 4 minute read
Attracting an overseas investor is no small task. It involves making contacts, sharing the right information, and offering an effective case for why your community can support the investment. All from a distance. Social media is very effective for attracting visitors at the beginning of the buyer's journey. After you attract them you want to Convert. A great way to improve lead conversion is to use live chat software for business meetings.
When, Why and How to Attract Investors With Live Chat Meetings for Lead Conversion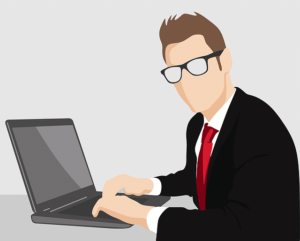 If a client is on the fence about whether or not to invest in your region, holding a meeting in real time can give them the reassurance they need to move forward. This is because their concerns can be addressed right away – so there's nothing stopping them from moving to the next stage in the buyer's journey. Here are some tips to guide your live chat with investors:
The When & Why Of Using Live Chat For Investor-Ready Communications
When is the best time to set up an online meeting with foreign investors?

Before arranging to meet with investors, make sure their interest in your company is serious.

Have they subscribed to your email list

? Have they asked you to keep them updated with your latest developments? Make sure your visitors are qualified to become leads, so neither of you are wasting your time.

And so there's a better chance of those leads becoming sales

.
Meeting Purpose #1:

To

start a

real

conversation that allows you to use your sales skills to full effect.

This is how you attract investors

. It can be difficult for both parties to assess if they're a good match without actually sitting down to chat. Sure,

Twitter, Facebook and LinkedIn all have their place for converting leads

. But nothing will be quite as encouraging for an investor looking to do business than an engaging face-to-face meeting, or an online message-based conversation where questions can be asked and answered in real time.
Meeting Purpose #2:

To demonstrate you're tech savvy with investor-ready communications

.

The very act of using the internet to facilitate a meeting shows overseas investors that you're up-to-date on the latest technology. It shows them that you know how to use technology to achieve your business goals and that you have the resources you need to communicate effectively with international buyers (i.e.

high speed internet

). In other words, you have

investor-ready communications

!
The How: 3 Types of Hosting Software To Facilitate Your Online Meetings
Ready to get started exploring live chat software for lead conversion and improving your economic development communications? Consider the following options for your economic development company:
Mylivechat:

works across devices – and it's free. So don't worry about compatibility or fitting it into your budget.

HubSpot Messages:

Integrates with other HubSpot software, meaning all the helpful HubSpot tools you already use will join forces with your live chat software, with no extra effort required on your part.

TokBox:

Has a video chat option, so whether you and your clients prefer face-to-face meetings, or a combination of these and live messaging, the choice is yours.
So now all you need to do is transform the leads you just converted into sales for your region.
Assess your current content strategy to find out what you're missing and what you've got covered. Take a look at what tasks are essential to your economic development organization for nurturing investor relationships and increasing lead conversion.
Here's A Free Checklist To Guide Your Investor-Ready Communications Plan
References:
https://www.mylivechat.com
https://www.hubspot.com/products/sales/live-chat
https://tokbox.com/platform#platform-get-started
TW Blog Sign-Up
Learn more about how to grow your business and improve your sales team process.