Want to Boost Your Online Content Performance? Get SEO Consulting Help
February 10, 2022 | 4 minute read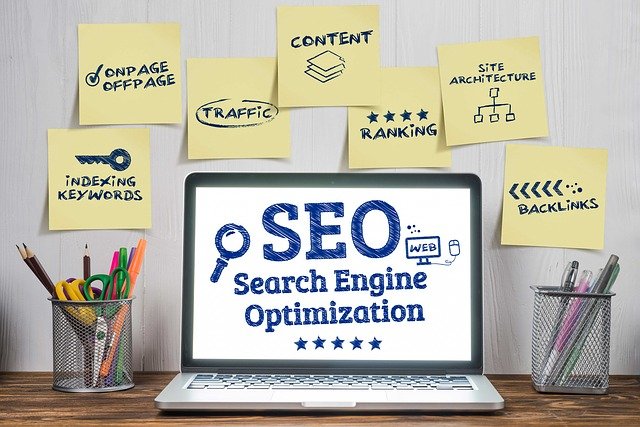 You can't be an expert in everything, especially when it comes to Search Engine Optimization (SEO). SEO is an incredibly powerful way to make sure your content is reaching your intended audience. What's even better is that there are ways to find out how your content is doing and how you can fix it by connecting with SEO consulting professionals. When you know where your business stands now and where your competitors are doing better, you can create an SEO strategy that'll have you rank higher and attract the most qualified leads first.
First, let's start with some SEO basics.
Have you ever started looking into SEO on your own and thought "What are they even talking about?". Seriously, SEO is loaded with industry jargon. If you're not familiar with SEO at all, understanding SEO basics will give more confidence to move forward.
Here are the SEO terms that can help you right now:
Keyword: these are the

words and phrases

that people type into search engines to find the information they're looking for. You want to use the most effective keywords for your business to get found by your ideal clients.
SERP: this simply refers to the Search Engine Results Page. You want your business to rank on the first page of a search.
Keyword Difficulty: this means how easy (or difficult) it will be for your business to rank at the top of a SERP. If there's too much competition for a word, look at similar words and phrases that give you a better chance of ranking with the same audience.
Search engine optimization (SEO) means using the right words (keywords) in your online content to reach your ideal target audience. You want to use keywords in all of your digital content so you grab the attention of your target audience. If your product or service content matches their search words, they'll find your business faster.
More advanced SEO can mean using keyword phrases. Basically, these are longer search terms that are more specific. TIP: To quickly form some keyword phrases to work with, look at your frequently asked questions. The questions you're asked a lot are proven to be ways people are already looking for you online. Attracting more consumers using product and service specific language means more quality leads means more sales opportunities.
It helps to think about SEO in terms of what you search for in your personal or professional life. Say you're looking for new running shoes. You might search "best running shoes for women". When you get the results, the higher ranked organic results will have content that contains that keyword phrase. If you buy your shoes from that business, it means their SEO is working well for them.
At work, you might have searched for the phrase "how many seo keywords should I use?" Not only is this a good question to help you plan your content, it's also a great example of an SEO keyword phrase.
The Number One Way SEO Consulting Helps Your Business
When you understand what SEO is, you can work on an SEO strategy built around the keywords and phrases you want to rank for. This is the number one reason for you to get help from an SEO consultant.
You'll benefit from an SEO consultant right off the bat, because you'll know exactly where you stand in the rankings.
How do you know for sure what words and phrases people are searching for? There is software whose main function is to define, track and recommend keywords. SEO analysis software, such as Semrush, has upped the stakes for sales and marketing content creation. If you want to ompete, you'll need to know how to use it (SEO consulting can help you learn!).
From there, effective content is much easier to create because your language is defined and you'll know what each piece of content is intended to achieve.
Here's 3 benefits to having SEO experts help your content creators. You'll:
Understand your current SEO standings. Knowing where you stand lets you improve where you need to and keep up the good work where you're doing well.
Know what your competitors are doing. Taking a look at where your competitors are gaining traction gives you a quick way of tweaking your content to match successful word use to attract a similar audience.
Be able to formulate a growth strategy. Understanding where you are now and where you want to be is the foundation for your future content plans that fuel your sales growth. Using the best SEO is key to reaching a captive audience and improving sales.
There's always room for improvement. If your content is attracting the business you want, great. Build on it. If you're struggling to reach the right buyers, look at your SEO and change it up.
SEO evolves. It's never "one and done". You must continually analyze your digital content so you're always prepared to rank higher and reach more potential leads. This is good for your marketing department because they have a solid base for content creation. Plus, good SEO attracts better quality leads to send to your sales team. More qualified leads means more sales.
Are You Ready for an Expert to Handle Your SEO?
TW Blog Sign-Up
Learn more about how to grow your business and improve your sales team process.