Why Being Nice Pays Off: Customer Retention Software and Strategies
November 08, 2022 | 4 minute read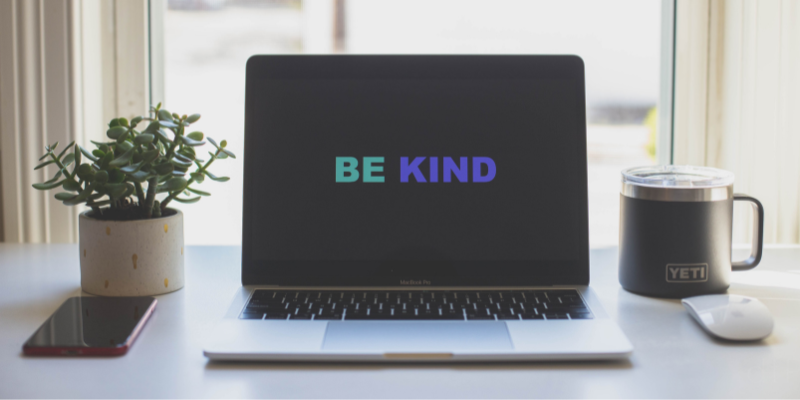 It's both good karma and good business to treat your customers with kindness. At Tangible Words, it's the root of everything we strive to do. And while a lot of it comes from the goodness of our hearts and just plain feels right, being nice also pays off!
Get control of your contacts to create better content and make more sales.
Customer retention strategies are essential to any business who's serious about long-term growth. So what is customer retention? Retaining a customer means that your company is offering a high quality service which is sufficient to discourage your customers from seeking alternative services from your competitors. A successful customer retention strategy increases loyalty and decreases churn, ensuring that one time customers become repeat customers, and refer your services to their friends.
The most successful companies place a dual emphasis on drawing in new leads and maintaining old contacts. Plus, retaining your customers can save you time and resources. According to data collected by the Harvard Business Review, onboarding a new customer costs somewhere between 5x and 25x more than maintaining and growing your relationship with a customer you already have. Plus, the customers your company retains are like walking billboards, spreading the word about your company and drawing people without you having to spend a single extra dollar!
If you want to find out what you're doing right with your customers and how to improve what's not quite right, Alysha can help.
Customer Retention Software
The best way to improve your customer retention strategy is to start by measuring it. You can't fix what you don't understand, so start by getting a gauge on how successful you already are at retaining your customers.
There are several ways you can calculate your retention rate:
Use this handy calculator from

Indeed

.
Hire a dedicated consulting company to identify and implement improvement strategies.
Use objective customer retention softwares like HubSpot's CRM.
Whether your retention rate is low or almost perfect there's always room for improvement. Customer retention is an invaluable measurement to take down for your key performance indicators (KPI's) and seeking guidance on the best practices for improving your customer retention strategy is a cost effective way to boost revenue and customer satisfaction.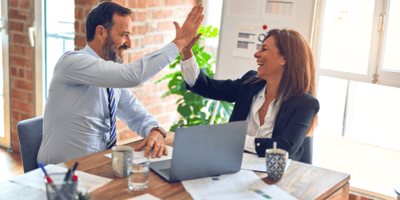 Checking in with your customers and analyzing how they are feeling in each step of their buyers journey is imperative to your customer retention strategy. That's where customer retention softwares, like HubSpot's CRM, comes in. Customer retention softwares should be utilized whenever possible to track your customer satisfaction levels and pain points so you can continuously identify issues and work to improve.
Using HubSpot's CRM to track and optimize every interaction each customer has across your entire business can help you monitor how many customers churn, as well as the reasons why they might churn. Each element of HubSpot's CRM (Marketing Hub, Sales Hub, Service Hub, and CMS Hub) also contributes uniquely to managing and monitoring the satisfaction of your customers. This allows you to determine early on which customers are at risk of churn, and what improvements can be made within your sales pipeline in order to keep customers coming back for more.
Customer Retention Tools and Techniques
Using HubSpot's CRM isn't the customer retention strategy out there. It can be beneficial to implement other customer retention tools that are compatible with HubSpot.
Customer loyalty programs or gamification tools can provide users with an enjoyable and compelling conversion experience.
Personalization tools like the personalization system in HubSpot's Marketing Hub can help your customers really sense how much you care about them. Personalization tools help improve clickthrough rates, lead nurturing, and scoring and allow customers to experience a tailor-made version of your business which speaks directly to their needs and wants.
Customer feedback systems, like HubSpot's customer feedback software, helps you effectively gather and analyze feedback so you can catalyze for growth. Listening and addressing your customers' concerns is a great way to gain loyalty and to demonstrate your businesses core values of kindness.
Customer retention software's is essential to retaining your customers and continuing to assist and delight them throughout their relationship with your business. Help your customers, and your business, achieve success by tapping into all that HubSpot has to offer.
Want to learn more about how to grow your revenue?
References:
https://blog.hubspot.com/service/customer-retention-strategies
https://hbr.org/2014/10/the-value-of-keeping-the-right-customers
https://userpilot.com/blog/customer-retention-management-software/
https://blog.hubspot.com/service/customer-retention-tools#:~:text=Customer%20Service%20and%20Support%20System,with%20customers%20and%20reps%20easy.
TW Blog Sign-Up
Learn more about how to grow your business and improve your sales team process.