3 Useful Customer Retention Strategies To Help Grow Your Business
February 15, 2023 | 3 minute read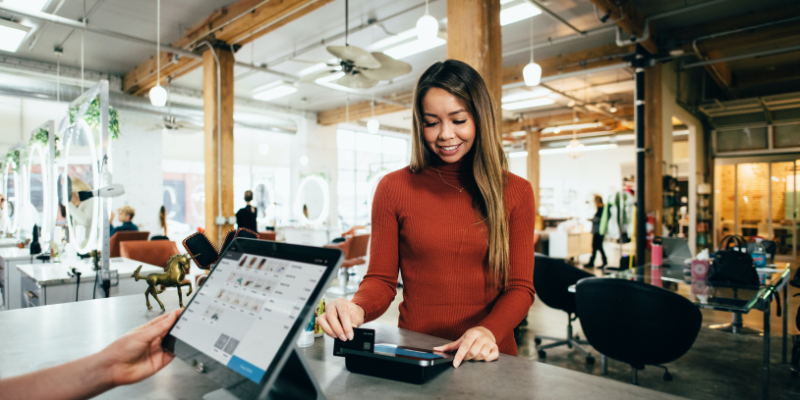 You can look at making a sale as "the end of the beginning" of your customer relationship. One sale is instant gratification for your sales team and your new customer. However, real sales growth can be found in keeping your customers engaged long-term.
Customer retention strategies aren't simply focused on getting active customers to buy again. Effective customer retention aims to keep existing clients satisfied and excited about your business and your products. These happy customers then act as ambassadors for your business, providing positive publicity for free.
Table of Contents
How to Manage Lifelong Buyer Happiness with Powerful Customer Retention Software
Putting effort into maintaining existing contacts is a smart way to grow your business. While generating new leads is always a goal for your marketing team, making more sales by keeping existing clients engaged is lucrative, with less effort. When companies place emphasis on drawing in new leads and nurturing existing buyers at the same time, their sales can increase with less investment of time and money. According to data collected by the Harvard Business Review, onboarding a new customer costs somewhere between 5x and 25x more than maintaining and growing your relationship with a customer you already have.
Using the customer retention tools and techniques developed by software such as HubSpot, along with your new marketing and sales initiatives can give you greater reach and more sales than simply focusing on attracting new buyers alone.
How Customer Retention Analytics Empower Your Sales Team
Customer retention analytics are metrics you can use to determine how happy your clients are with your service. Even better, this data can help guide your teams on what you can do to improve their satisfaction. Using these metrics you can also predict when a client might end their business relationship. Knowing this triggers actions you can take to make sure that does not happen. Your analytics coupled with a customer relationship management system lets you maintain positive customer relations and improve sales. The added benefit of content and task automation, from software such as HubSpot, keeps your marketing and sales team's efforts relevant at every stage of the buyers' journey.
How To Make Customer Surveys Improve Your Sales Efforts
Knowing the ugly truth can lead to sales growth. Positive customer feedback and reviews help your business grow organically and authentically. Negative customer feedback helps you understand how to improve so you can succeed the next time. There are seven ways to create effective customer surveys from planning to execution and results analysis. How and where you get the customer survey results can vary too. One-off customer surveys for clients are good sources of information, however, feedback that is filtered through the eyes of your sales staff can be helpful as well. Your sales team's customer satisfaction reports give insight from both sides of the sale. What's more, ongoing customer feedback can be managed through software such as HubSpot where regular updates on customer satisfaction can be generated automatically for quick responses and continual feedback you can use to get better at sales.
You can't ignore customer retention strategies if you want to grow your sales. Luckily, there are solutions all ready for you to get started with, then customize them to suit your business needs.
Uncover Sales Growth Secrets You Can Start to Use Today. Download the E-Book Here.
TW Blog Sign-Up
Learn more about how to grow your business and improve your sales team process.