You need to write economic development content specific to your target audience because content is still king. The most difficult part of creating content for economic development: reaching the right audience. Even businesses with a system for generating content are still unable to get that content to the people they want.
Here's some proven ways to write economic development content specific to your target audience:
How To Solve Problems For Your Ideal Customer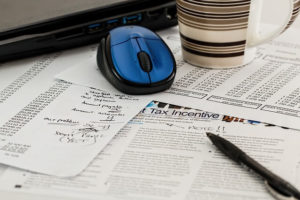 The old saying about walking a mile in a person's shoes still rings true—maybe more so now than ever. The modern consumer is becoming increasingly used to being catered to—convenience is key. If you can't in some way predict what your ideal investor is looking for, or what problems they have, you won't know how to help. When you write economic development content specific to your target audience make sure it's useful and interesting.
The process of the buyer's journey, which begins at Awareness, moves through Consideration, and arrives at a Decision, starts as a problem or opportunity that causes an investor to go looking for your organization in the first place. Understanding all three stages is crucial when you're planning how to write economic development content specific to your target audience.
Keep these 3 actions in mind when you want to tailor online content directly to your target audience:
1. Target A Specific Persona To Tailor Content For Each Audience
It's important when developing economic development marketing that you tailor online content directly to your target audience. Research who it is you're trying to reach, who has a problem you can solve, then learn how to understand their passions, desires, and frustrations. Then target your content toward helping those aims.
2. Keep Economic Development Content Fresh, Helpful, and Relevant
Even if your economic development content is tailor-made and perfectly targeted at the correct persona, it won't be helpful if the target audience has seen your content (or something like it) a million times before. Predicting the buyer's journey and targeting a persona are the first steps. However, part of putting yourself in the investor's position is figuring out what will bore them and what information is already a cliché.

What is the best way to keep content fresh? Immerse yourself in the world of your intended audience. Follow the social media (especially Twitter accounts) your customers follow, and observe what's being shared. Record footage of your latest trade shows, tours, and workshops, and make sure to release content promptly.
3. Reflect on Content Impact, Compare to Previous Results, Repeat
It is important to reflect on what's working and what isn't. Follow the results of your Economic Development content over a year to get a sense of what's performing well, and what's underwhelming. Try following a particular blog post or video that did well and compare it to one that did poorly.
Good Things Happen When You Write Economic Development Content Specific To Your Target Audience
If you successfully predict the buyer's journey, target a specific persona, keep the content fresh, observe results and adjust accordingly, your content will be shared. Sharing improves your ratings in search engines, helping your business in several ways, such as:
Your brand awareness will increase.

If your content reaches its intended audience, it's safe to say more people will think of your business when the time comes to buy or recommend.

Your content process will become streamlined.

Knowing your intended audience takes a lot of mystery out of content creation. You'll be much more in tune with what you need to say, and how to say it.

You will develop an expert reputation.

If your content helped solve one problem for a potential investor, they'll be more likely to seek you out when they encounter another.
Remember: to create the most effective Economic Development content follow these steps:
Take into consideration

the needs of its investors,

Effectively target that audience's needs,

Tailor future content based on research and results.
Learn More Ways to Reach Your Target Audience and Increase Investment in Your Region