Your Website Content Best Practices Guide
September 29, 2015 | 5 minute read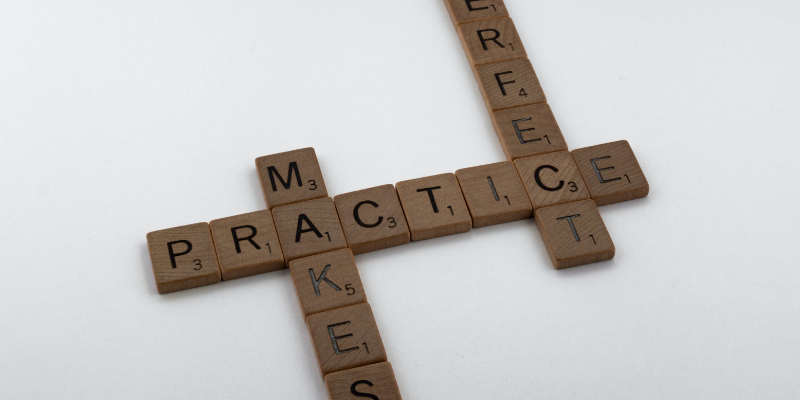 Your website is a lot of work and it has to stay fresh if you want to keep on top of your online market.
But a lot of work doesn't mean insurmountable, so don't give up and let your content go stale. A simple guide and plan will help you know what to do and how to do it, consistently. So you can keep meeting the online needs of your consumers.

A Website Content Best Practices Guide is your go-to document for making sure your website content continues to give you the best return on your website investment. Even better, you can pass the website updating tasks onto others in the office and know the style and message remains consistent. So go ahead, plan that vacation.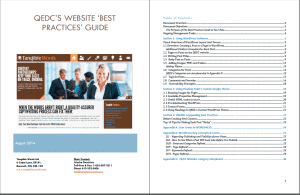 The "best" thing about your Best Practices Guide is that you're not creating it yourself. Tangible Words can compile this information for you in an easy-to-follow reference package, as part of your content partnership. You can get a Best Practices Guide to culminate your website content strategy and implementation process. It'll keep you on track so you don't lose the benefits of your content management efforts after you've launched your site and you're on your own.

Your Website Content Best Practices Guide Helps You Manage Your Online Content in 3 Ways:
It'll keep you organized.


When helping plan your website content Tangible Words creates an

information architecture

that tells you what goes where on your website, from placing your copy to choosing the right links and share buttons for your needs. Your guide will also help you sort your copy for optimum user searches, like assigning categories and tags and keeping your language SEO compliant.

It'll keep your pages clean.


Have you ever visited a website and been so overwhelmed by the conflicting colours, unreadable fonts, and bad image quality that you've left it, regardless of the business's potential to give you what you want? Your Best Practices Guide includes a Style Guide to makes sure your content is laid out to meet

the way users read online

(like what heading type, font style or body text size to use).

It'll show you how to use your platform.


Depending on the

content management system,

like HubSpot or

WordPress,

you use

, the Best Practices Guide will help you navigate the dashboard so you know where to make your changes. This limits the risk of you making changes in the wrong spot and potentially messing up your site (believe me, it can happen easily and cause some stress).
Your website content best practices guide also helps you choose how to share your content with your target audience online, including Social Media, a Business blog and E-Newsletters.

Website etiquette can change, and we keep up with it so you don't have to. There's proper ways to do things like adding content or managing links, even when to use different types of content (that are kind of the same but not – see blogs vs. articles).
Depending on whether or not you use a Content Management System in-house or you contract your website out to a developer, guidelines make sure everyone is contributing to the website consistently. Find out how your Best Practices Guide fits with your website content needs.
Rebuilding Your Website? Get Ready With This Free Website Design Checklist
Make Your Website Content and Design Process Easier For Your Staff
Use this checklist so you know what your website needs to boost sales BEFORE you start rebuilding your website. It'll save you time, money, frustration, and guarantee you'll attract more customers online.
Download this Website Design Checklist and you'll learn:
Must haves for website sales success
Content Must Have's
Who does what, when & how
Website Upkeep
How to manage images & text
TW Blog Sign-Up
Learn more about how to grow your business and improve your sales team process.