3 Reasons an Ontario Tourism Blog is a Good Investment
March 17, 2017 | 3 minute read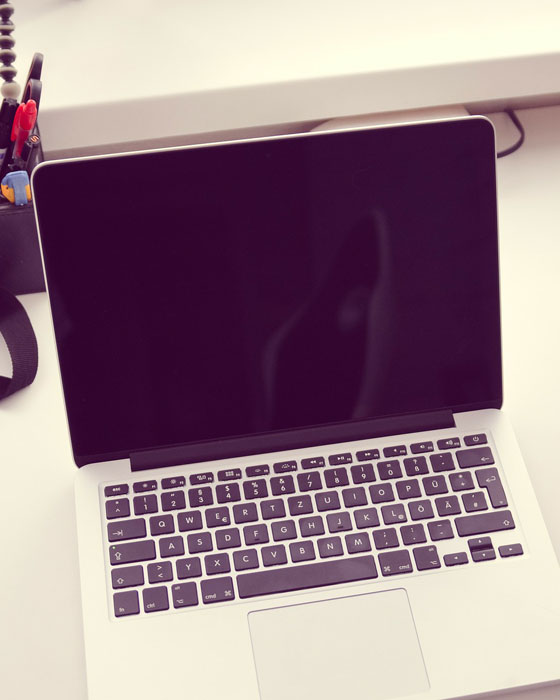 Writing an Ontario tourism blog takes a lot of time, energy and research. You need to set the right tone to both entertain and inform. It needs to be the right length: long enough to communicate the message, but short enough not to make people bored before they finish.
The good news is that all of this effort is worth it! Writing an Ontario tourism blog is a great investment, which will pay dividends for many years to come.
Ontario Tourism Blog Content Creation is an Investment
Maintaining a blog is one of the most important elements of content marketing. For your Ontario tourism blog, instead of thinking about content creation like advertising, learn to think of content creation as an investment. The benefits of advertising are limited by the amount of time you are willing to pay for. To continue to advertise, you must continue to pay. Content keeps giving value but you only pay for creation once.
Blog Content Provides Value Long After Creation is Paid For
All of your blog posts will be accessible and searchable through your website. So if you wrote a post about monarch butterfly migration last year, a prospective tourist to your destination will be able to find and read that post this year and in 5 years – all at no extra cost to you.
Hubspot calculated 70% of all blog leads are from older articles and only 30% of the leads came from articles that they wrote that particular month.
Instead of paying for AdWords to place your tourist destination among the top search results, when you optimize your blog with SEO keywords, your blog articles can then appear among the most popular results for search engines like Google. Your blog, and other content you create, will become a vast collection of assets, which provide a consistent and ongoing return. The right keywords could become worth several thousands, even millions of dollars, over several years, when you calculate the savings from not paying for the Adwords.
Blogs Attract Buyers Early and Nurture the Relationship for Higher Conversion Rates
A well-written Ontario tourism blog, which provides information, interest and entertainment, creates and nurtures long term relationships with your target audience, many of whom will become repeat customers. Attracting your target audience in the earliest stage of the buyer's journey, when they are still doing research, increases the chances that they will choose your destination for their next getaway.
Inbound marketing creates 3 times more leads than other marketing strategies.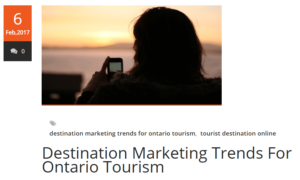 When you become a reliable and credible source of information about Ontario Tourism, your discerning target market will look to your site first for the information they need and the experiences they want. Once they trust the information you provide, they will trust you with their vacation plans as well.
Blogs Reach International Tourists Through Social Media Shares and Searches from Other Countries
As your blog grows, and you increase the number of social media shares, exposing your content to more and more people, you will reach international and national tourists. You cannot buy this prolific and far-reaching form of word of mouth advertising. Also, the higher your content is rated on Google, the more people from other countries will see your blog in their search results. Instead of advertising with a different site or publication in each country, your blog will reach all of your target countries for a fraction of the price.
Blogs are Part of a Long-term Investment Strategy to Bring in New Customers
Let Tangible Words show you how they can work with you to build your brand and develop a long-term inbound marketing strategy, which will continue to generate revenue over many years.
What's The Secret To Keeping A Blog Healthy, Active and Vital to Your Online Marketing Strategy?
Also Learn the 3 Step Process on How to Start Your Business Blog by downloading this free e-book.

TW Blog Sign-Up
Learn more about how to grow your business and improve your sales team process.