You've networked and made connections with potential investors. You've perfected your sales pitch. And you've created an awesome economic development website. Now what? There's always new ways to increase your economic development website appeal and increase investment. You can do both through blogging.
People wonder if blogging is necessary for their website. The answer is yes.
Blogging can increase your economic development website traffic and lead to more online connections because blogging will make you look like the expert you are in your field. Here's how.
Increase Your Economic Development Website Traffic: Show You're An Expert Through Blogging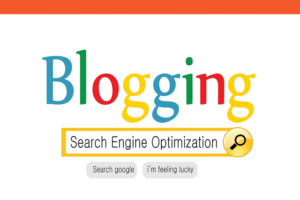 The simple answer is SEO keywords. The best way to set your economic development blog up for expert status is to create content optimized by SEO keywords. This is because 'Content is King' when it comes to Google search rankings. They want you to prove you are the expert on the keyword that someone is looking for. The only way to do this is to have frequent, unique content about those particular subjects so that Google sees you as the expert.
66% of marketers say improving SEO and growing their organic online presence through blogging is their top priority, according to Hubspot. That's why when you master SEO for your economic development website you'll get more attention and build your reputation online.
Investors Will Find You Online If You Add A Blog to Your Economic Development Website
When search engines read your economic development website they're looking for keywords or phrases that match their search parameters. To ensure your website is found faster and consistently read you need to use SEO keywords, guaranteeing Google will rank your economic development website as an expert. Including an economic development blog on your website will provide opportunities to use keywords. If you keep avoiding adding a blog to your economic development website, it is going to hurt!
Once SEO keywords drive potential investors to your website your economic development blog's content will nurture investor relationships, and establish a brand personality. All of this creates trust between you and your investors and encourages them to return to you, again and again.
Increasing traffic to your economic development website helps you promote your organizational goals to potential investors and reach a wider audience without having to increase your staff or your budget.
Still Unsure? Here's Why You Need To Blog For Your Business
[xyz-ihs snippet="Understand-Why-Blogs-Stats-CTA"]
Blogging is a way to drive investors and clients to your website, it creates trust, and labels you as an expert in your field. Download this free infographic. You'll learn:
How to increase your online traffic

How to generate qualified leads

How to make more online sales