5 Email Marketing Best Practices To Get Newsletters Read
January 22, 2018 | 4 minute read

Using email marketing best practices ensures your emails get read so your good content doesn't go to waste. An email newsletter is an excellent way of keeping your target audience up to date on your tourist region's latest ventures. And reminding them of everything you have to offer. This can build brand recognition, and continue a relationship of trust between you and your audience. That is, if you're doing it right.

Everyone with an email account knows the pain of opening their inbox to unearth an avalanche of newsletters they don't care about. Following email marketing best practices can help make sure subscribers are happy to see your email, and read it too.
Hint: Don't write the kind of newsletter you would immediately delete.
Make Sure Your Emails Get Read: 5 Email Marketing Best Practices
1. Create a target persona and write an email for them.
We created the persona of "Tammy Tourist" as an example of one type of tourism customer. Tammy's main priorities when choosing a tourism destination are places for her children to play, but also to learn; and she wants a restful place to vacation after a busy school year as a teacher. So if we're writing a newsletter with that persona in mind, we make sure it includes that kind of information. Tammy's persona won't cover all your interested parties, but she's a good example of how targeting a specific person is more effective than writing for a vague, general audience.
2. Always answer the question "What's in it for me?"
You should always put yourself in the shoes of your target audience. What do they want to get out of a newsletter from you? Do they want insider deals, news, or helpful advice about your region? Or do they just want pictures of your area, with the trees turning colour in fall, as a reminder of why they visit every year? Perhaps interview a loyal customer who matches your target persona and find out what first attracted them to your tourist region, and what keeps them coming back. This will give you a good idea of what content tourists want when you create your email marketing campaign.
3. Keep the email short.
Nobody wants to read a novel when they expected a newsletter, especially when they've got more important business or private emails to get through. Keeping each newsletter under 90 words will help ensure your newsletter doesn't get thrown away. If you're having trouble reaching that goal, you might want to consider outsourcing your content creation.
4. Send the newsletter to yourself first.
An easy way of checking your tourism newsletter to make sure it doesn't contain embarrassing mistakes is to send it to yourself or someone within your organization before sending it out to subscribers. This is a low-stakes way of checking for obvious slip-ups that are easy to make. Even the most experienced content creators can sometimes be guilty of a mishap, but sending the newsletter to yourself first is an easy fix.
5. Use visual content.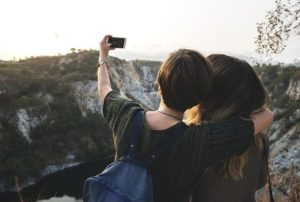 Pictures are your friend...especially when you're in the tourism business! Content with visual information gets up to 94% more views than content without. Luckily for you, tourism usually lends itself to locales that are worth taking pictures of. Have a stockpile of photos from your region, at all seasons, easy to access and ready to go, so placing a photo or video within your content is quick and painless.

In fact, sharing posts on all your social media will be easier if you have a photo stockpile.

Following these five email marketing best practices will help get your emails read, not just tossed at first sight. When you deliver content tourists want, your newsletters will be valued by subscribers. Plus you'll build the kind of relationship you seek with customers.

Even better, if your emails are interesting enough, your subscribers will likely share them with friends, coworkers, and family. Shareable content spreads your tourist region message without you having to do any extra work.
Learn How To Make Your Email Marketing Campaigns Even Better
References:

https://www.fastcompany.com/3035856/why-were-more-likely-to-remember-content-with-images-and-video-infogr
TW Blog Sign-Up
Learn more about how to grow your business and improve your sales team process.