You've got a great economic development location, welcoming community and knowledgeable staff. Now, it's time to improve your online economic development communications. Right now, you're great face to face.
When you meet with investors and site selectors in person, they find you easy to talk to and seem to trust you and be interested in what your location offers. However, if you can't meet in person, you might need to improve your online economic development communications when you're trying to attract new investors and site selectors.
7 Ways To Improve Your Online Economic Development Communications
1. Get the Best Value from Your Economic Development Website Budget
Getting the best value from a website budget means attracting site selectors to your website. Be sure to get content found faster by using powerful keywords for Search Engine Optimization (SEO). Remember, avoid duplicate content to keep your website ranking high to attract more investors online.
Bonus Tips for Your Economic Development Website
2. Provide Content to Your Site Selectors at Every Stage of the Due Diligence Process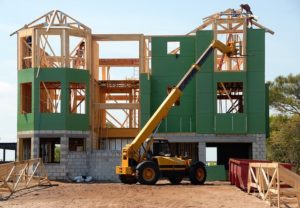 Inbound Marketing is customer-oriented. Meaning you research who your target market is and find out what their needs are. You create a buyer persona for each type of investor in your target market.
Develop a Content Marketing Strategy to decide what to say, where, and how often, This strategy ensures you provide investors with quality content. Include aspects of your economic development location they're already researching--at every stage of due diligence.
Also, good communication builds trust and rapport to create long term relationships with investors. You are great at nurturing these relationships in person. Transfer those skills to your online content. Set SMART goals that are in line with your organization's mission. To attract more investors online, show relocating businesses why they'll do well and give existing businesses reasons to stay.
3. How to Leverage Blogging, Social Media For Your EcDev Region
Use the global reach of the internet to show your community is unique. Attract investors and nurture investor relationships through social media.
Must-Read Articles on Using Social Media
Use Your Blog to Attract Investors Online
Blogging can increase your website traffic. Your blog is used to tell your brand story. So, write about problems investors have and how you can solve them and include news stories, announcements, or anecdotes. Even better, include a bit of humour or personal experience (just keep it professional). As a result, potential investors get to know your organization. Blogs nurture investor relationships by building the trust and rapport. Therefore, use your blog content to make them want to invest in your economic development region. Read how you can improve your online economic development communications through business blogs:
4. How Email Nurtures Investor Relationships
Email is still a great way to share information. Send out regular news and updates to help investors stay involved and keep your economic development region fresh in their minds. Email lists attract investors to your economic development region, read more on how to use email marketing:
5. Economic Developers: Communicate Your Region's Value To Attract Investors Online
Adding value to your economic development region is important to distinguish your region from others. Even simple services like high speed internet adds value for economic development.
6. Measure, Evaluate, Tweak To Improve Your Online Economic Development Communications
Periodically, you need evaluate whether your current strategy to attract investors online is working. You can learn how to measure your Return on Investment (ROI), using relevant metrics. Use the results to tweak whatever isn't working. It may take several rounds of trial and error. However, with each change you will be able to improve your online economic development communications.
Then, you can communicate your successes to council and shareholders, with facts and figures to explain what is working, or what needs to change, and why.
7. Hire Content Copywriters To Keep Your Content Flowing
Get rid of the notion that you have to do all your marketing content yourself: you don't and you shouldn't. Sometimes being too close to the message or trying to churn it out between other obligations does more harm than not saying anything at all. Good marketing content takes a lot of effort and it's not a process you can complete alone. When you pay into a content marketing content partnership you are paying to outsource the responsibility as well as the talent to get the job done (without draining your budget). Copywriters, have one job—to produce quality online content for you.
Next Steps: Collaboration & Networking With Economic Development Colleagues
Firstly, build a strong network of colleagues within your broader economic development region. Share best practices, ideas and resources for new and seasoned Economic Development Officers. Then, use cross promotion to support each other and build up the entire region. Learn tips from successful EDOs to improve your online economic development communications. Finally, attend tradeshows and conferences and take note of what happens.
Reach your economic development investors with a 20 second sales pitch. Make every word in your sales pitch count by using non-verbal communication when speaking with prospective investors or customers.
Use this FREE Communications Checklist to Improve Your Online Economic Development Communications