Select Effective Long-tail Keywords: Follow These 9 Steps
November 27, 2017 | 6 minute read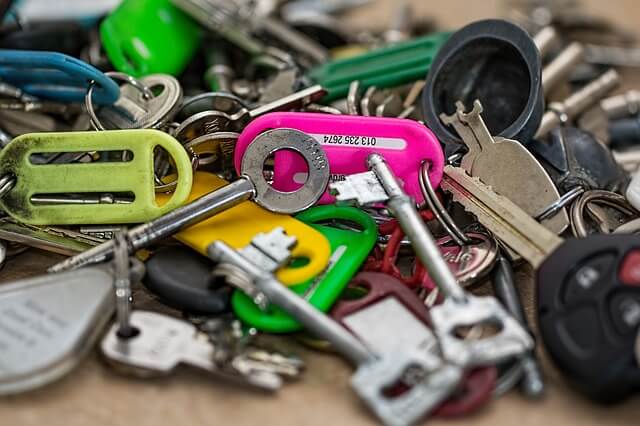 A long-tail keyword (phrase) should have at least three words – more is better. The more specific you are, the higher your page will rank, because you narrow the field of competition. Effective long-tail keywords are part of advanced SEO strategies to get your information to a specific buyer persona within your target market.
What Happens When You Use Effective Long-tail Keywords: Advanced SEO Strategies
Higher conversion rates

– because the traffic you get is already interested and more likely to make a purchase

Higher search rankings

– because more specific long-tail keywords are less competitive

Mitigate risk

– because you diversify and don't depend only on one high stakes keyword

Build authority

– by speaking to your area of expertise

Differentiate your product/service

– using your

Unique Selling Proposition

Rank organically

- save money by not spending on a paid campaign
And Now…How to Select an Effective Long-tail Keyword
Make Your Long-tail Keywords More Effective with Target Market Research

1. Identify your target market and divide that market into buyer personas based on common goals and behaviour.
2. Research what problems each persona has. Determine their needs and wants. Find out what they are passionate about.
3. Spend time online where your buyer personas hang out. Find several topics that are frequently discussed and examine these discussions for possible long-tail keywords.
Engage Your Buyer Personas with Optimal Long-tail Keyword Phrases
4. Start with Google search, but don't press enter. Let Google suggest what the rest of your search terms might be. However, keep in mind that the suggestions are personalized based on your previous searches so this is not enough by itself.
5. Next, use a keyword research or planning tool. Better yet, use more than one and combine the data for a more complete analysis. Create a list of powerful SEO keywords.
6. Then, track search volume and ranking results of existing long-tail keywords to find areas for improvement. You may find effective long-tail keywords that you don't yet have content for. Then create some content to start getting higher search rankings. Set SMART goals using advanced SEO strategies, to increase click-through, conversion, and sales rates.
Get Higher Search Rankings Using Long-tail Keywords With High Search Volume & Low Competition
7. Find out what keywords your competitors rank for. Check their sites using a keyword research tool which analyzes keywords by website. Then, enter the URL of your competitor.
8. Start to write practical, quality content, using effective long-tail keywords, to interest your buyer personas. Longer content tends to rank higher. Make sure to use sub-headers to keep readers interested. Always emphasize your company's benefits to show readers the value of your product or service. Remember to include infographics, screenshots, videos, charts and other multimedia to improve user experience.
9. Finally, optimize the entire page for SEO with professional keyword placement strategies. Use a short URL which contains the main long-tail keyword. Then include the main long-tail keyword in the title (use numbers and brackets or parenthesis to get more clicks). It's a good idea to use both internal and external links. At the end of your blog add one specific, time-sensitive Call To Action (CTA). make sure it includes the main long-tail keyword, which you have used a reasonable number of times throughout the body of the text.e
Use Analytics to Tweak Your Keywords to Continue Increasing Your Conversion Rates
Use Google Adwords Keyword Planner or Hubspot's Keywords Tool to check traffic and conversion rates so you can:
Determine which keywords are most profitable.

Take advantage of what works and use similar terms.

Look for gaps in subject areas or target market segments.
Use this process to find effective long-tail keywords and add more content if needed. However, continue to prioritize quality over quantity of content to improve website ranking.
Download Free Guide: More Effective Long-tail Keyword Tips and SEO Strategies

References:
https://blog.hubspot.com/marketing/definition-long-tail-keyword-100-words-sr
https://knowledge.hubspot.com/keyword-user-guide-v2/how-to-decide-which-keywords-to-focus-on
https://blog.hubspot.com/blog/tabid/6307/bid/28912/The-Ultimate-Guide-for-Mastering-Long-Tail-Search.aspx
https://blog.hubspot.com/marketing/how-to-find-great-keywords
https://blog.hubspot.com/blog/tabid/6307/bid/6002/finding-blue-ocean-keywords-a-fresh-look-at-the-long-tail.aspx
Videos
https://neilpatel.com/videos/seo/how-to-learn-seo/
https://www.youtube.com/watch?v=wWiSShEGyHA
https://neilpatel.com/videos/seo/run-seo-experiments/
https://neilpatel.com/videos/seo/get-indexed-google/
https://www.youtube.com/watch?v=lyiikzjg9a0
https://www.youtube.com/watch?v=B9x3IkU8eaw
https://www.youtube.com/watch?v=EceSgY9bDnc
https://www.youtube.com/watch?v=TaOA_Zy2XUw
TW Blog Sign-Up
Learn more about how to grow your business and improve your sales team process.