Align Sales And Marketing Departments To Increase Company Sales
May 12, 2017 | 2 minute read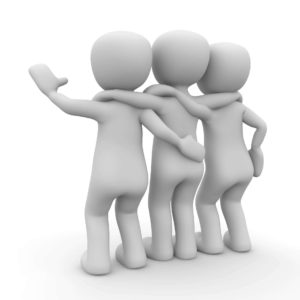 Sales and Marketing departments can be the feuding siblings of the business world. However, when you align sales and marketing departments you have the opportunity to increase sales, convert leads, and pad your bottom line. But can these two departments co-exist peacefully? The short answer is yes.
Here's How You Align Sales And Marketing
Here's how marketing departments work: Marketers do research into the target audience their company wants to sell to and create an advertising campaign for that audience. The Sales department gets to work their magic when leads from the advertising campaign start to roll in. So, at first glance the Marketing department is creating content to funnel prospects toward the Sales department. But that's not where their relationship should end.
To ensure continued, consistent sales your Sales team needs to help out your Marketing Department.
Align Sales And Marketing: Generate More Qualified Leads Together
Communicate:

While Marketers may consider themselves the experts on your business's target audience, the Sales department works closest with your customers. They hear the FAQs and address their concerns. When Sales share this knowledge, the Marketing department can help, by writing

blog posts

to address those concerns or drafting emails to answer questions.

Time:

It's true that time is money. The most valuable thing the Sales department can contribute to the Marketing department is time. It's important for the Sales department to contribute their time assisting the Marketing department in the development of target audience personas. Your Sales team knows their customers best, adding their knowledge to the Marketing team's research will lead to successful sales down the line.
Cooperate:

Marketing is always coming up with ways to make Sales easier. Your Sales department should return the favour. For example, by supporting the purchase of software that help track ad campaigns' success and

engage your target audience

to generate more qualified leads for the Sales department.

Share:

Marketers don't just create ad campaigns. They create website and social media content and answer FAQs. By using the Marketing team's non-sales content, like

blog posts

, the Sales team can nurture leads, and establish trust with your customers.
Sometimes it may feel like your Marketing and Sales departments are at odds. But they don't have to be. Both departments are equally important to your business's bottom line. The best way to align your Sales and Marketing departments is to show them how they can help each other.
Sales & Marketing Can Create Content Together. Start Your Sales Blog.
Align your Sales and Marketing departments today by working together to create blog posts.

TW Blog Sign-Up
Learn more about how to grow your business and improve your sales team process.